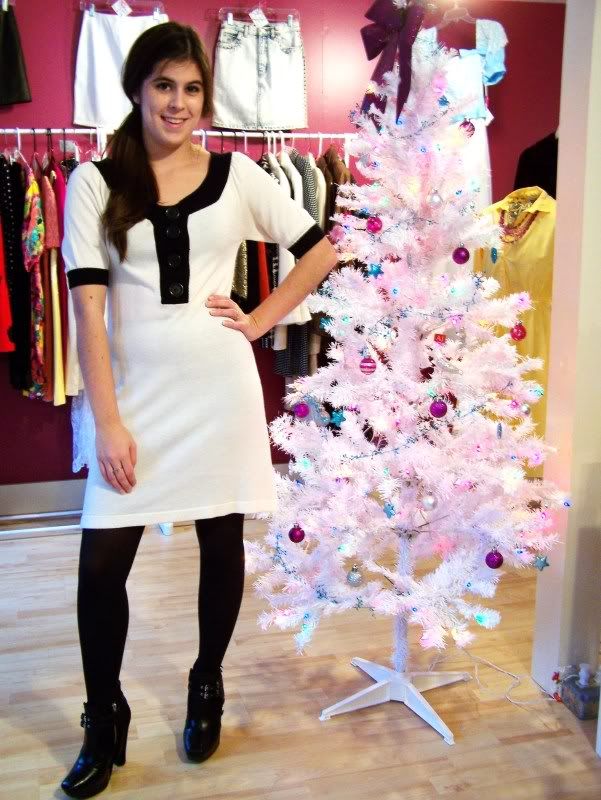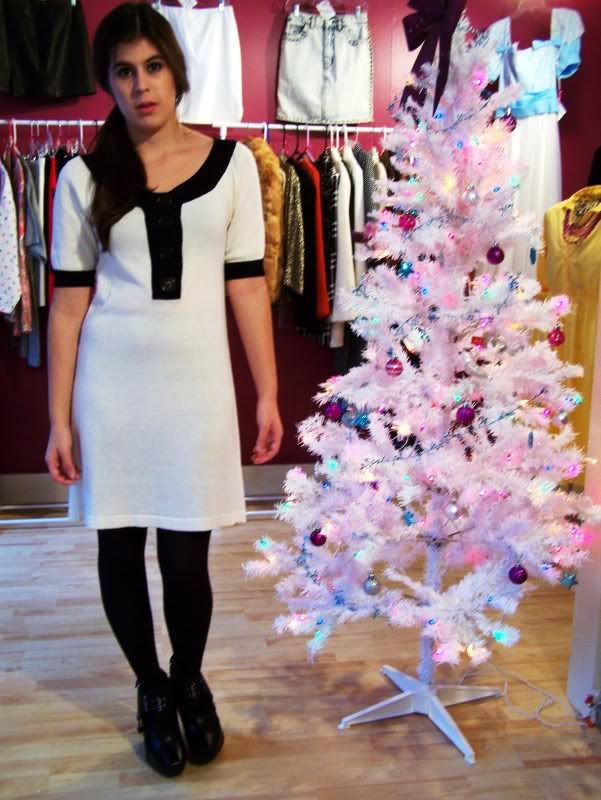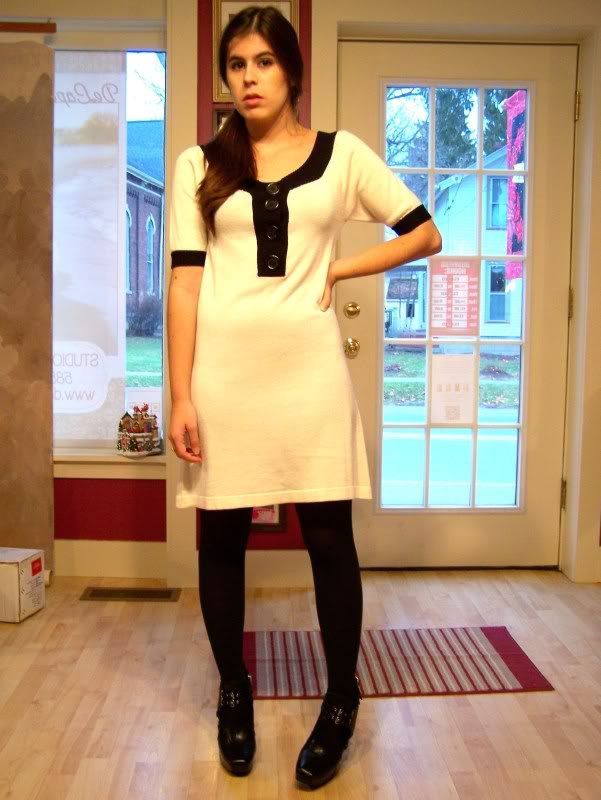 Years old TJ Maxx dress (seen way back HERE), Target tights, and Sam Edelman Zoe boots (last seen HERE).
Year after year this sweater dress is my Fall/Winter go-to. I bought it in my freshman year of college and it's still something that old that I frequently wear. I still have many of my clothes from high school and college. My size hasn't really changed but my style has. I probably should get rid of all my old clothes, I'm just too nostalgic to get rid of them. That really sounds like a hoarder's logic. You guys should probably give me an intervention before I wind up on TV.
By the way, I took these at my store. I had just decorated the store tree and wanted to get a picture with it. Not too shabby.