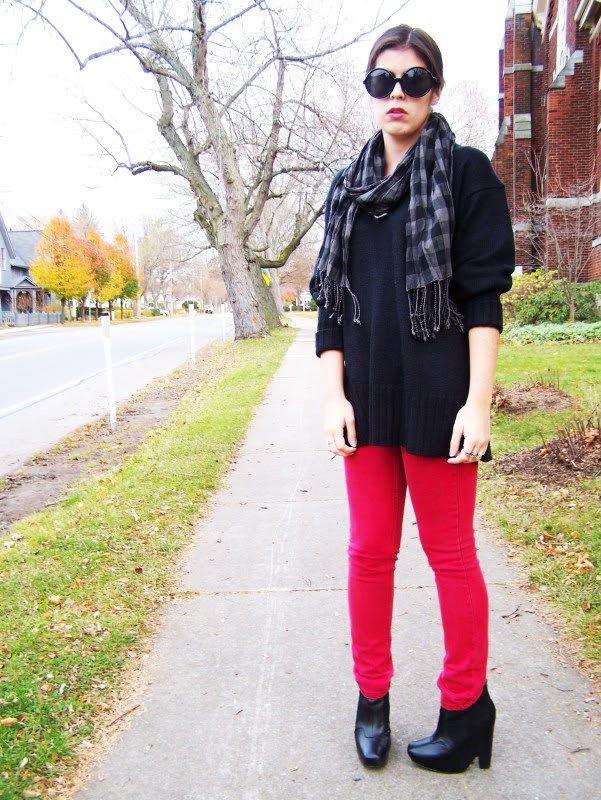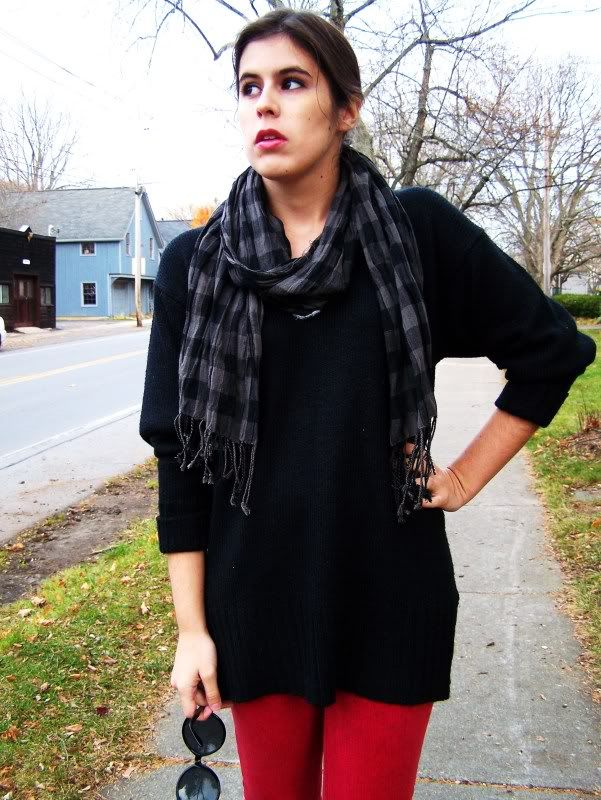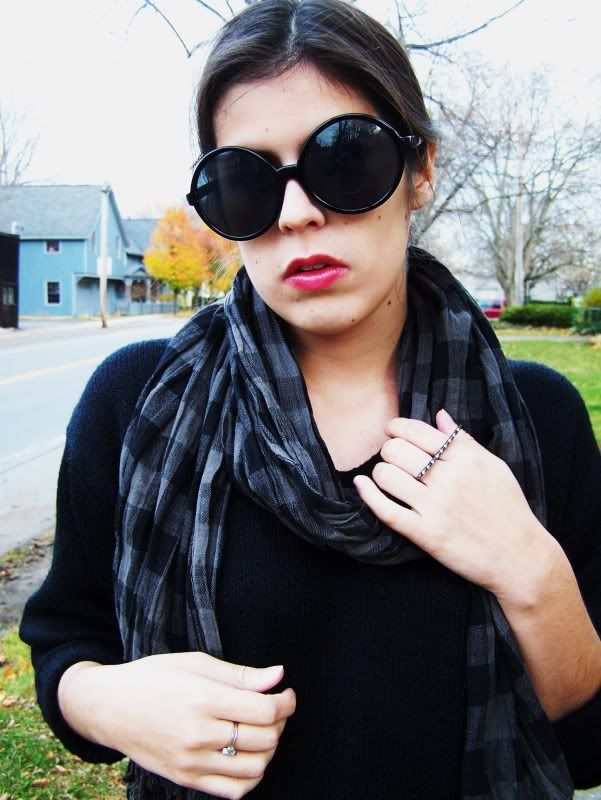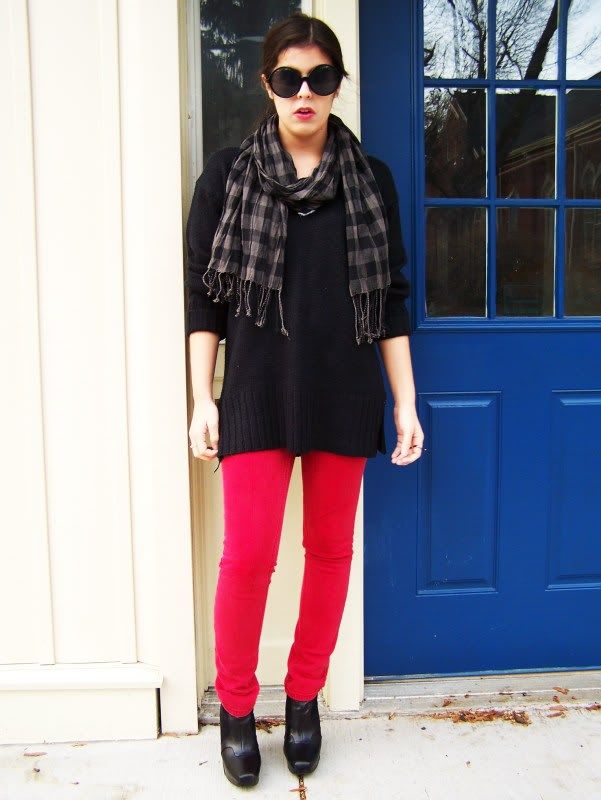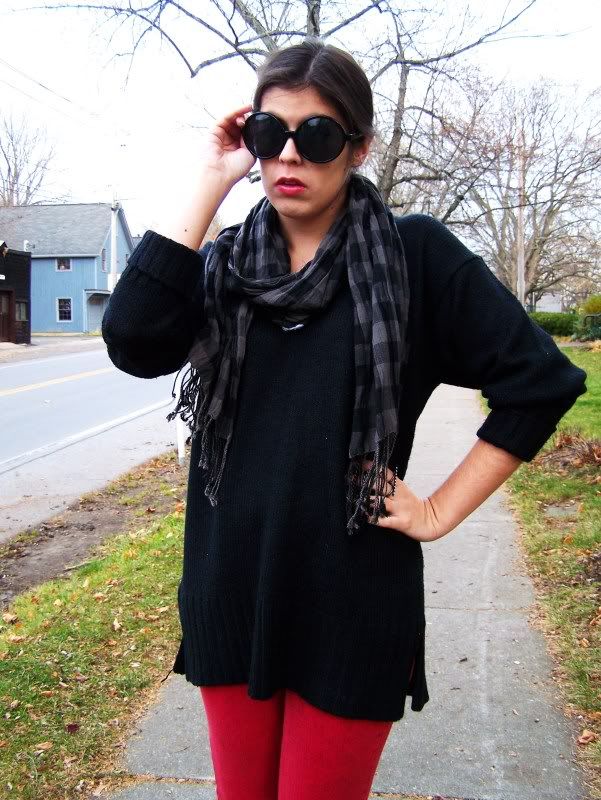 Refuge red denim, thrfited sweater, Sam Edelman Zoe boots (last seen
HERE
), and Target scarf (last seen
HERE
).
I have been living in this sweater since I purchased it at a Veteran's Day sale at Amvets. I seriously wore it four days last week. It's so comfortable and I can wear it a million different ways. I wore it with black leggings and ankle boots for a simple look. Then I paired it with skinny jeans, flats, and handkerchief scarf. Now, I'm pairing it with my wacky red jeans. So versatile.
Red denim, there's nothing in the world like it. When I bought these two years ago, I almost bought the matching purple pair. I thought red would go with more, and it does. I know a lot of people like to pair white with the crazy red, but I prefer black. It's probably due to the fact that my high school colors were red and black. Back then, I thought it was the coolest thing to make red and black outfits, showing off my school spirit. MAN, I was a lame kid.
Anyway, I am so excited for Thanksgiving. It's one of my favorite days of the year. I love the warmth of family and killer food. I am thankful for so many things, it would probably bore you to type them all. I am just thankful for the great life that I have and all the people that help it be so wonderful. THANK YOU! (Especially to my mom!)
I'm off to eat some pickle fried chicken. YUM!