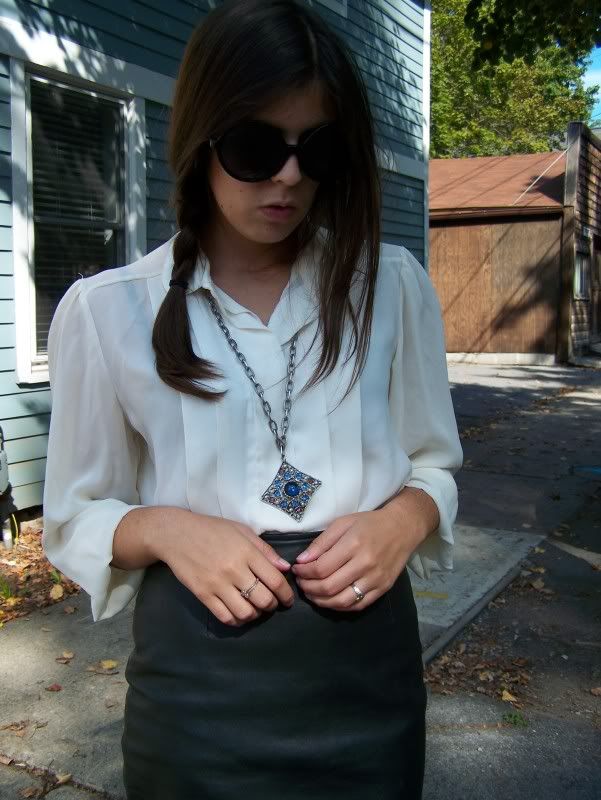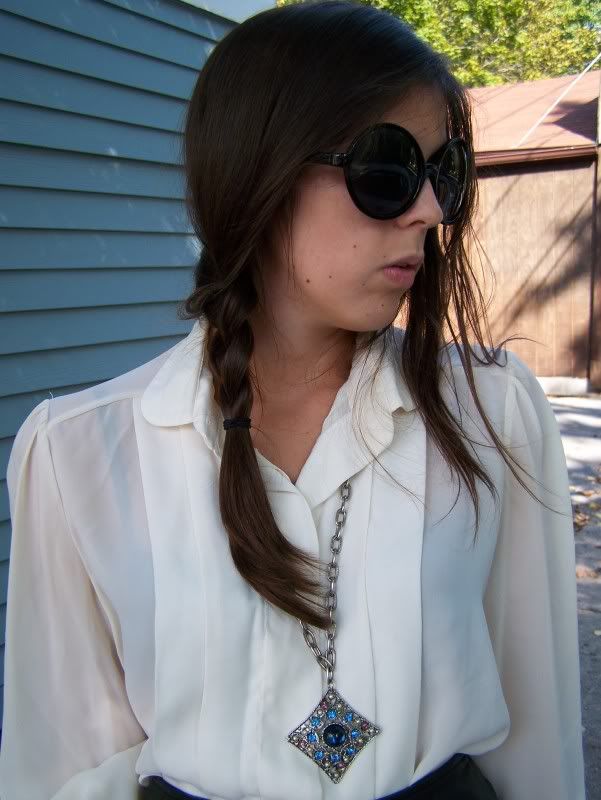 Thrifted blouse, thrifted vintage leather skirt, antique necklace, Nine West pumps and Icing sunglasses.
I love how a leather pencil skirt adds a little kick to a work outfit. There's just something about leather that's spicy to any outfit, it's also a sign that it's officially autumn!
I toned down the dressy ensemble with a messy braid, I didn't want to look too done up. When I got home from work I watched a tutorial on fishtail braids, so that's what I'm currently sporting.
One of my favorite things about this outfit is the necklace. It's the perfect cross between feminine and tough. You know I love that mix!
The pumps I'm wearing were actually from my high school graduation. I don't wear them often but I love how classic they are. Adds a polished look to any outfit.
One other thing, I realized that I wear these sunglasses too much. I should be showing you more of my collection!
I had a late evening last night so I'm off to take a disco nap. Then I'm heading out for dinner with my boy.
Happy weekend!
xoxo