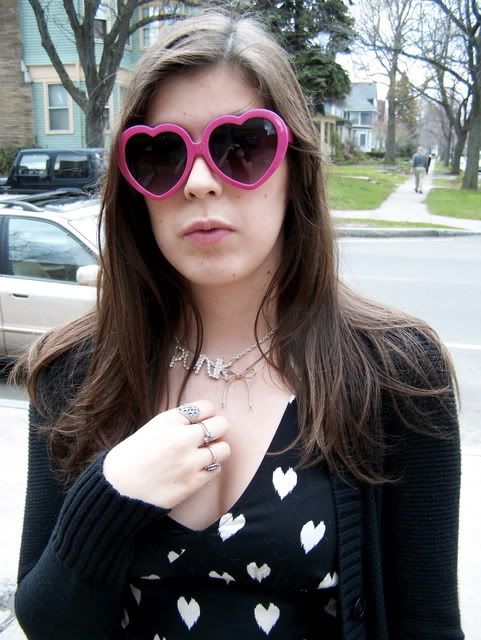 Corset details on side.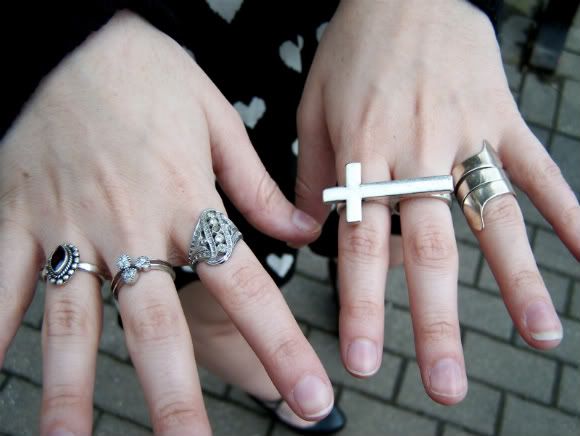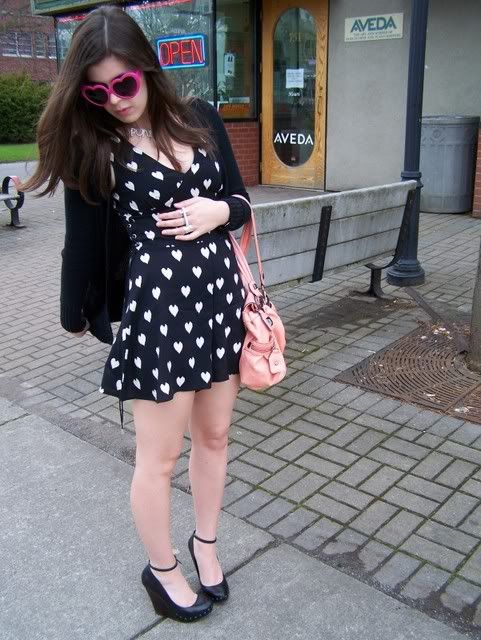 H&M romper, Target cardigan, Aldo Mignogna wedges, and Kathy Van Zeeland bag.
So maybe I was a bit over zealous (something I am quite often) when I bought this romper during the after Christmas sales, mainly because I couldn't wear it for four months.
I love its perfect airiness and the flow of the old fashioned shorts. The combination of girlie with gritty cord ties make it a really fun piece.
I had been waiting for the perfect time to wear it since thigh highs and tights don't look quite right with it. Well that perfect time came when the weather was almost warm during my weekend rituals with my boy. We head downtown to our favorite restaurant for lunch and just bask in the glory of having nothing to do.
People around town didn't seem to like my romper as much as I do. They gave me strange looks, probably because they think it's not warm enough for bare legs. Anything 50 and up works for me!
I've noticed that I wear these wedges quite often even though I have loads of shoes to chose from. They're too comfortable to say no to when styling an outfit, I even brought them to NYC knowing they would be great to hit the sidewalk in. Even though they probably qualify for the world's greatest shoe, I will make an effort to show more of my expanding shoe collection.
I think this rainy day has finally caught up to me, so I'm off to bed. Have lovely dreams and don't let to boogeyman get you!