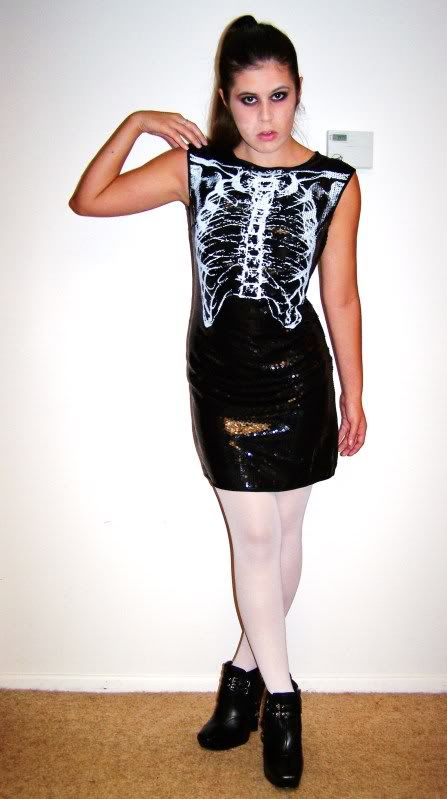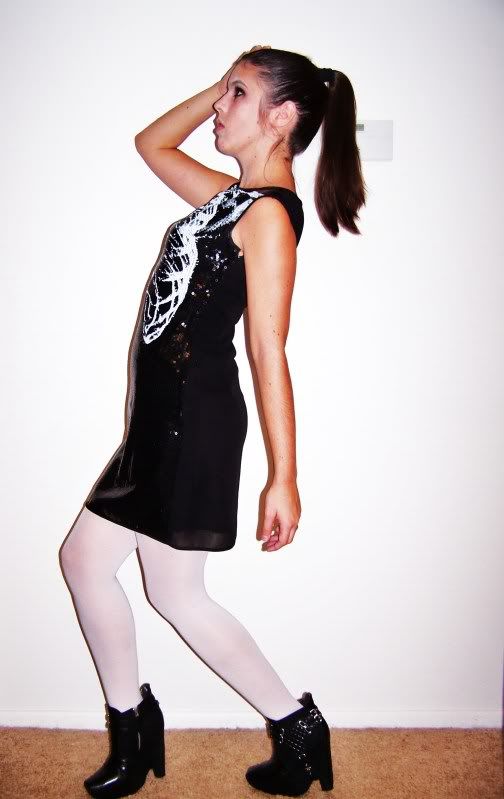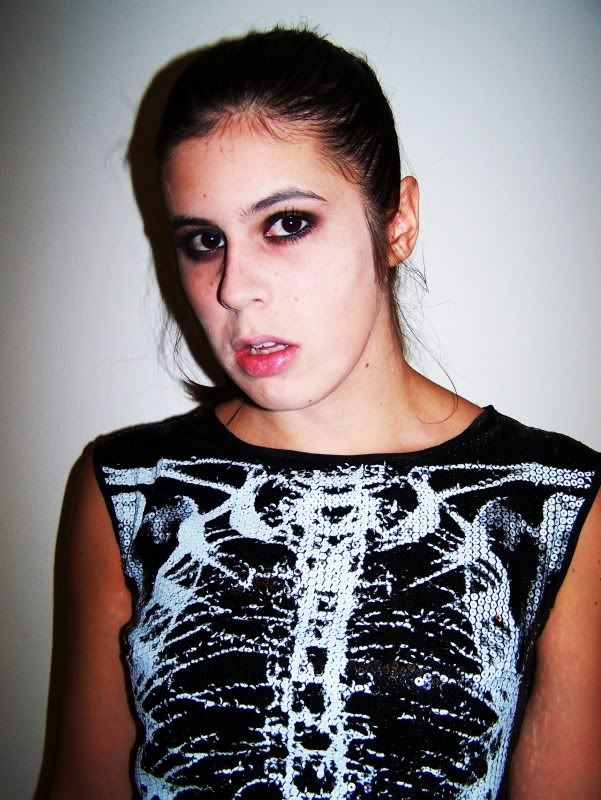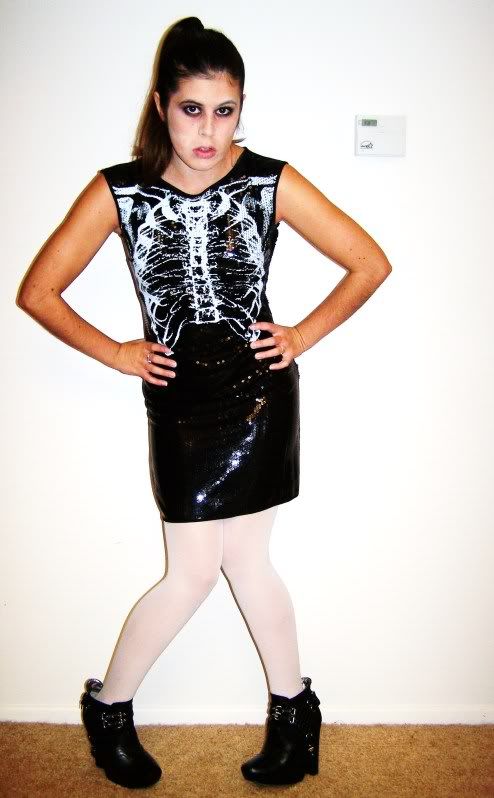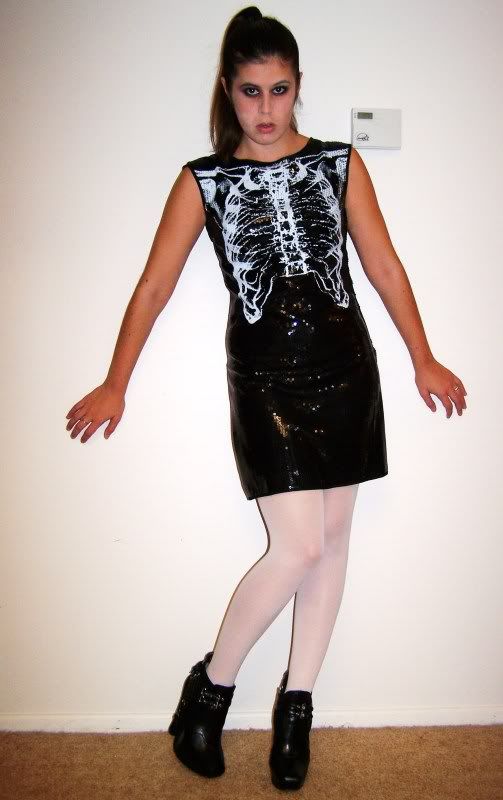 Rodarte for Target dress, Target tights, and Sam Edelman Zoe boots.
This was my super scary skeleton Halloween costume (haha). In a sea of garish and revealing costumes, I decided to go a more fashion-y route. I've actually been planning this for weeks, ever since I snagged this dress off eBay. I've ALWAYS wanted it, finally showed up on the e-bizzle in my size.
I loved rocking the black eyeshadow too. When I was in high school it was all I wanted to wear, my dream came true!
Also, my boyfriend went as crazy dictator Kim Jong-il. He looked creepily like him, take a look:
We had so much fun, hope you did too! Happy OFFICIAL Halloween!