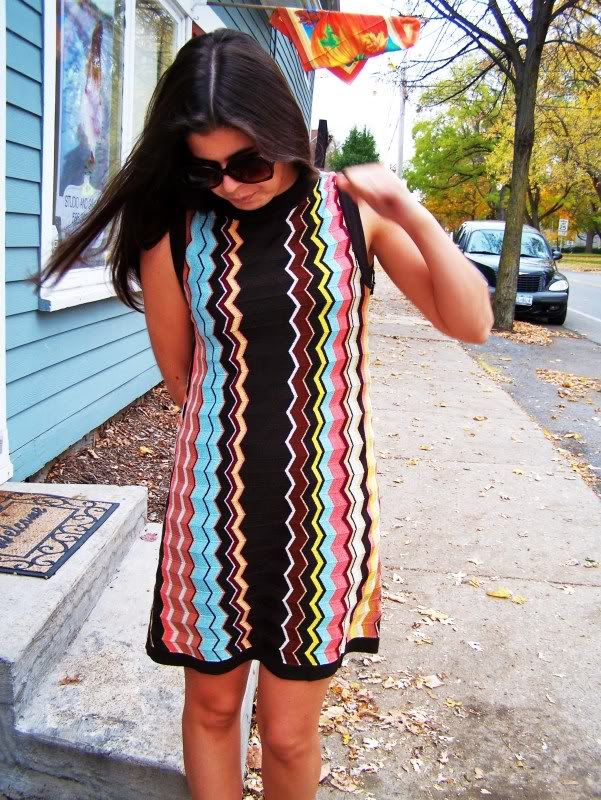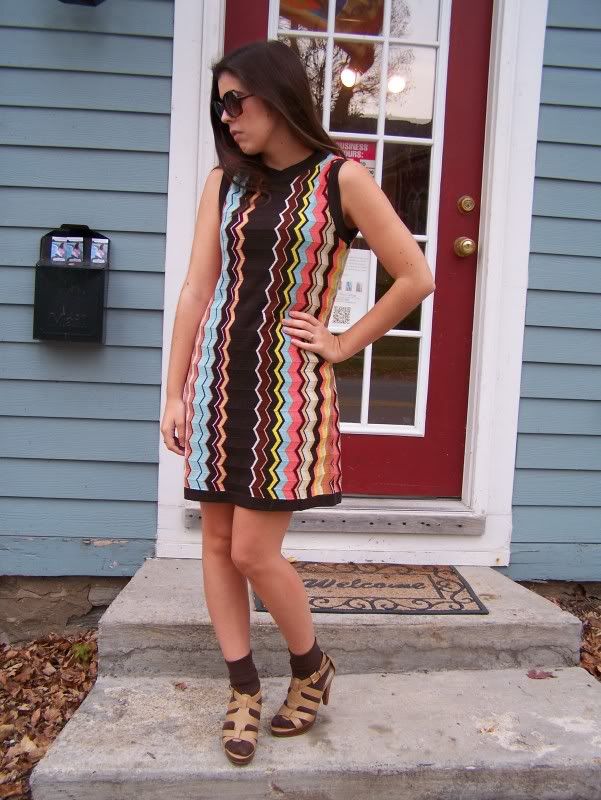 Missoni for Target sweater dress, boyfriend's socks, and thrifted Nine West sandals (last seen HERE).
Here I am outside of work romping around in my new Missoni for Target dress. I'm also nerding out by wearing socks with sandals (cue
THIS
work of genius). I may look all confident and poised (yeah right) outside with the wind blowing. Reality: I was freezing. By the time I got out to take these photos the temperature had dropped about 10 degrees.
All that aside, I LOVE this dress. The details are out of this world and it's so comfortable. I can see myself living in this all fall/winter. If you see one at your Target on sale, SNAG IT!
Well, since I'm technically writing this to you at 1:32 am, I must go to bed. I'm writing from the past! Have a great Friday!