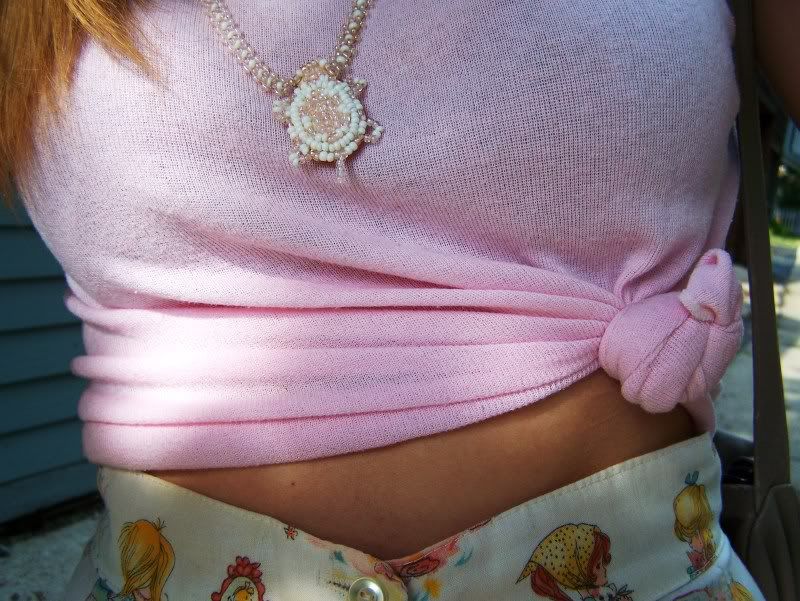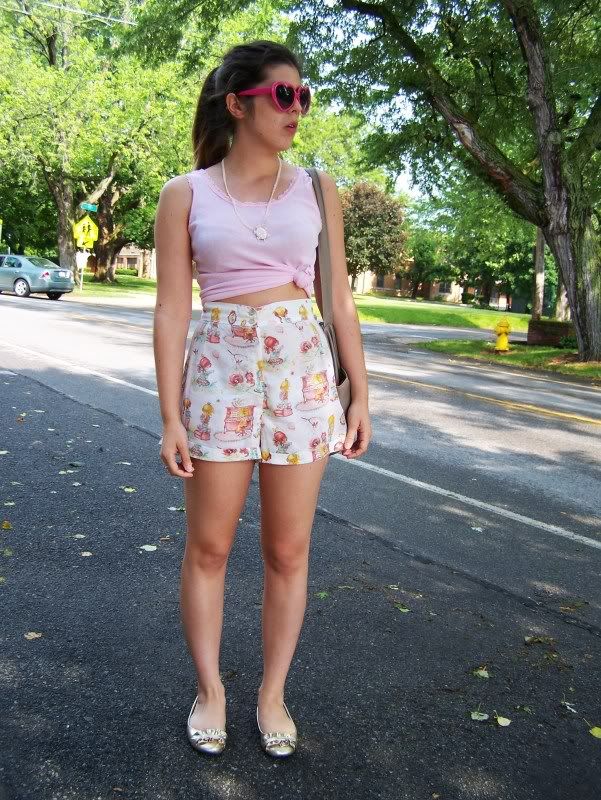 Vintage shorts and tank, thrifted flats and bag, Rue 21 sunglasses and gifted necklace.
These shorts are one of my most prized clothing possessions. They were my mom's (along with this tank) and I was lucky she bestowed them to me. They are my favorite, I love the pin-up feel. The print really reminds me of those Precious Moments dolls. They come with a matching cropped jacket, which I've never worn. I must try the matchy-matchy outfit sometime.
To conclude my outfit of special pieces, I added this turtle necklace I've had since I was about six. The teeny turtle is made of real leather. Sometimes I hold him up to my nose and breathe in that smell - it reminds me of childhood. Don't ask me why, it's probably because I used to do that as a kid. Don't worry, I'll be the first to admit I'm crazy.
I hope you're all having a lovely short week!