There is nothing like finding a treasure hidden among the many racks of unwanted clothes in a thrift shop. Also, shopping at stores like Salvation Army and Goodwill can be great for your wallet. By now most of you know I'm totally addicted to thrift stores, so I decided to document one of my adventures with my mom. She's definitely the best shopping buddy!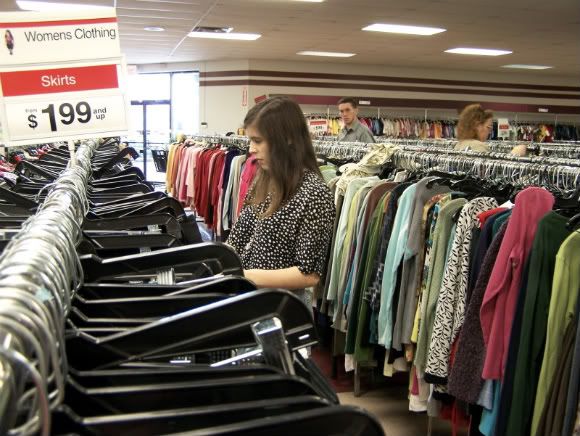 Here I am pulling out the best find of the day. An early 1960's circle skirt! I immediately fell in love with it and prayed it was my size, it fits me perfectly and was 3 dollars!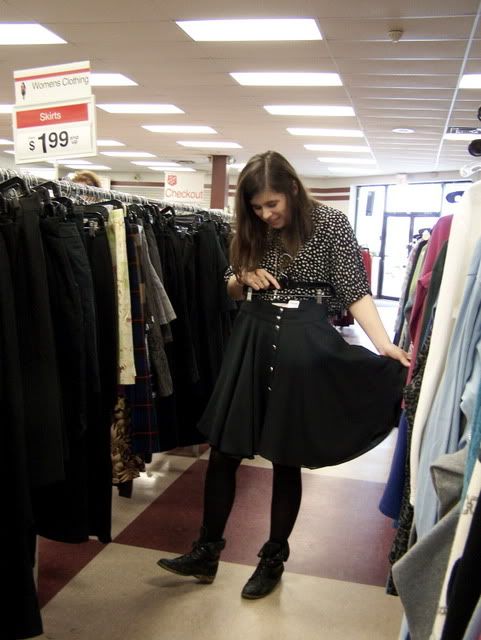 Perusing the old dresses is one of my favorite pastimes at a thrift store.
The main reason I went shopping this particular day was to see if this amazing teal blazer was still there. I had seen it two weeks ago and didn't buy it, when I went back it was still there!
Here are my purchases!
1960's circle skirt, blue snake skin like jacket, vintage scarf, BCBG cashmere sweater, and a beautiful teal blazer. Total amount of money spent: 15 bucks!
To see my tips on thrifting, check out my article
here.
xoxo,
Morgan