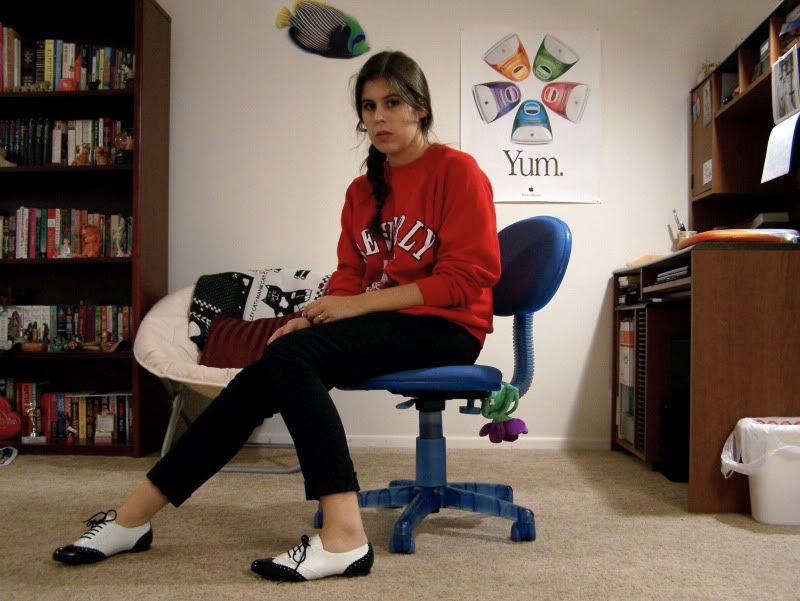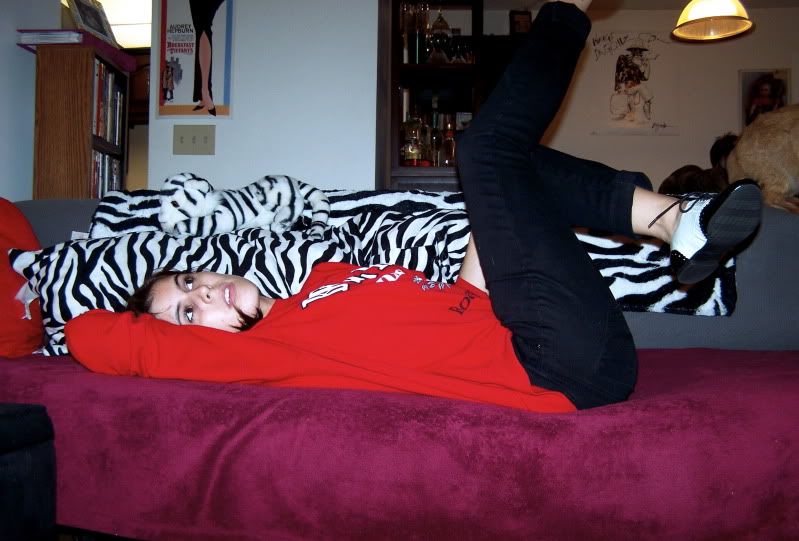 Vintage Beverly Hills pullover (last seen way back HERE), thrifted Bongo skinnies (last seen HERE), and Candie's oxfords.
Sorry for the poopy photos in my apartment again. I'm also startled by my disheveled appearance. Girlfriend needs a touch up! Life just gets in the way sometimes. I had planned to take some nice photos outside, unfortunately we had a family emergency which was much more important. Hence why my hair looks like I stepped out of a wind machine. I guess I can't be ready for my close up every moment of the day. (Kidding, I'm never ready.)
I dressed this morning for comfort because I wasn't feeling too well. Black skinnies and a pullover are great, but plain. I felt like my outfit need something else, so I brought in the man shoes. I love them so much but don't wear them too often. I'm a convert of the man shoes. I've been loving oxfords, brogues, and penny loafers lately. All inspired by man shoes. I really am a tomboy at heart so it makes sense.
Looking over these photos makes me realize that a lot of the time it looks like I've stepped right out of the 80's. I was simply born in the wrong decade, everything about 80's culture gets me. The outrageous fashions, crazy music (I love it, love it, LOVE IT), and the movies! Call me crazy (because you know I am), it's encoded in me.
Off the kick start the weekend with a juicy burger. I'll leave you with one of my favorite 80's classics.
Sweet Dreams - Eurythmics