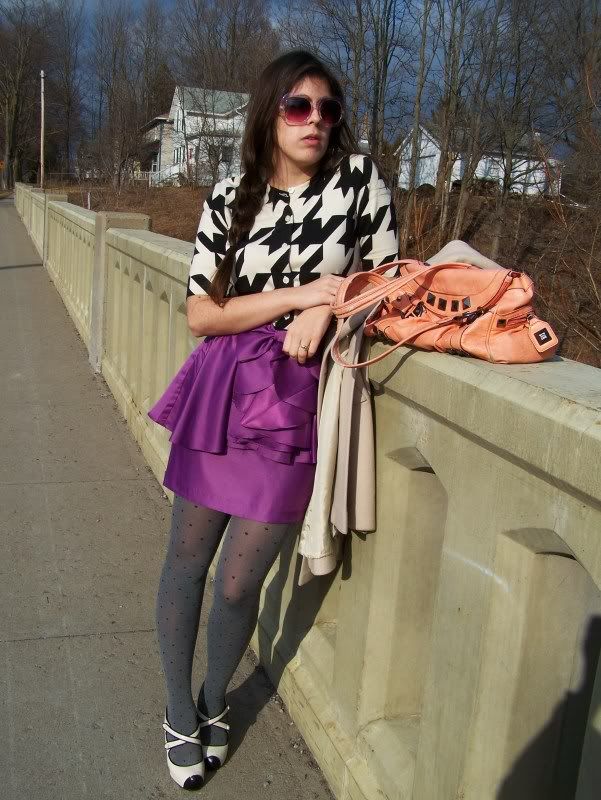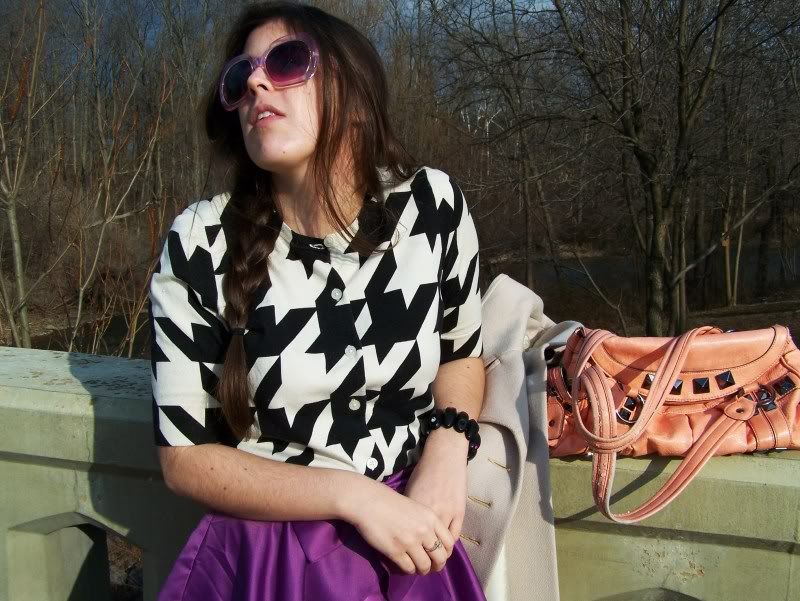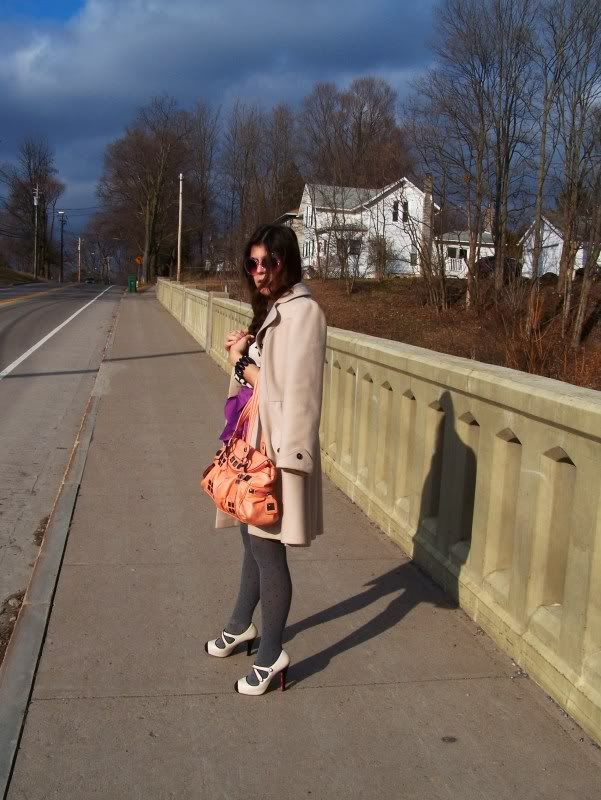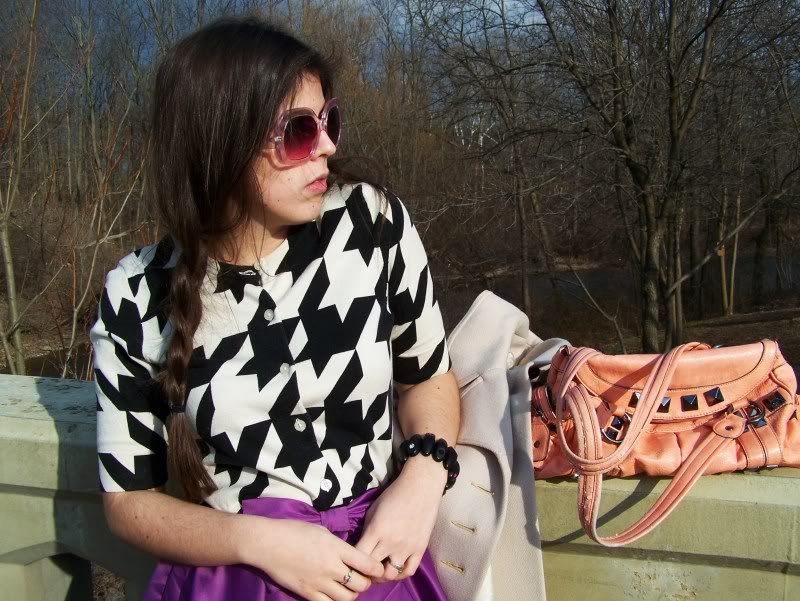 Vintage 1960's coat (recently seen HERE), thrifted Isaac Mizrahi for Target cardigan, Forever 21 Twist skirt, Target tights and Betsey Johnson pumps.
It's funny to me that peplums have made such a resurgence in the fashion world, when this has been sitting in my closet for two years. I guess that just shows you that I'm never into what's trendy at the moment. I don't particularly like peplums, I just like this skirt. Back when I bought it, I loved the bright purple and the girly bow.
Yesterday when I wore this, I took a breather on life. Too often we find ourselves looking to other people to tell us who we are. Whether it be in; magazines, TV, movies, or what have you. We're always looking toward the future for what's next, or toward what we don't have. In this country, all of us have way too much stuff. Plus, we're always looking for more.
Yesterday, I was just me, appreciating the moment and what I have.
Next time you're stressing about not having legs like a celebrity, find something about yourself that you love.
Next time you're worrying about a pair of shoes you can't afford, go put on your favorite pair.
Next time you're freaking out because you don't know where you'll be in a year, look at where you are now.
At least for a second, live in the moment. At least for a minute value what you have and always, ALWAYS, be yourself.