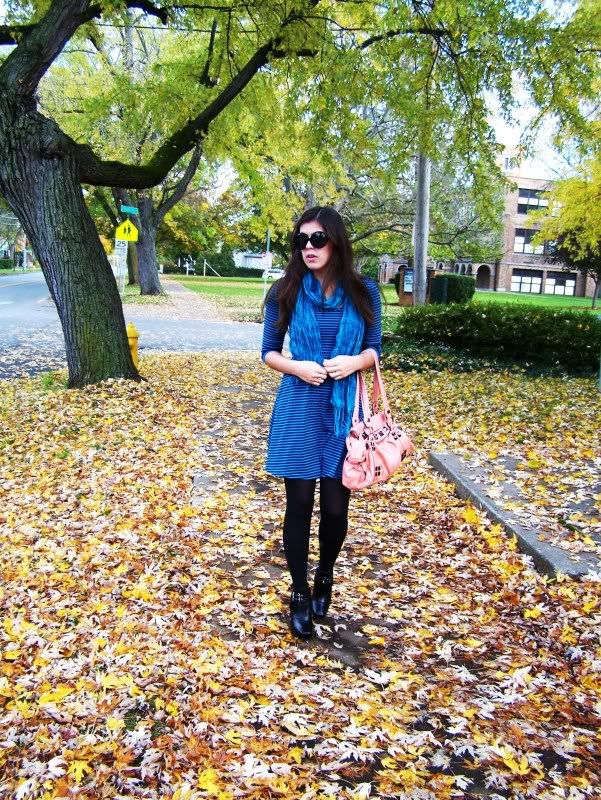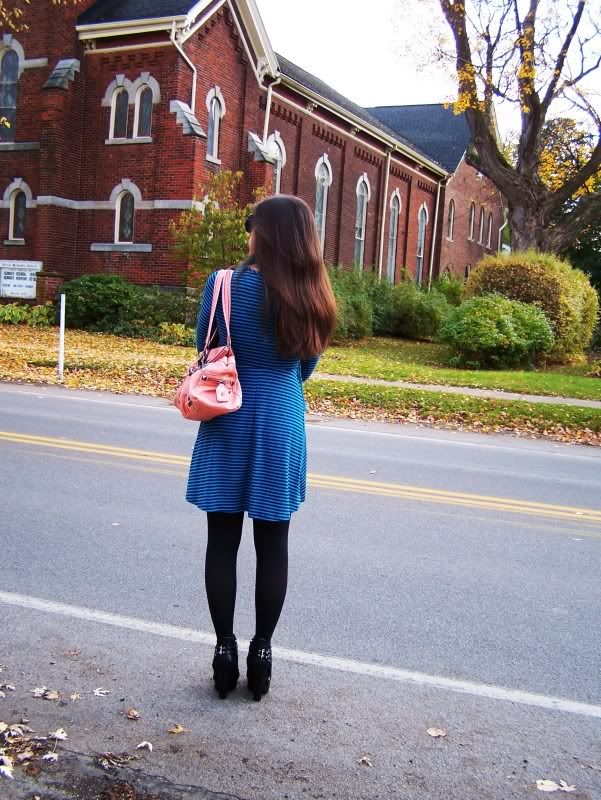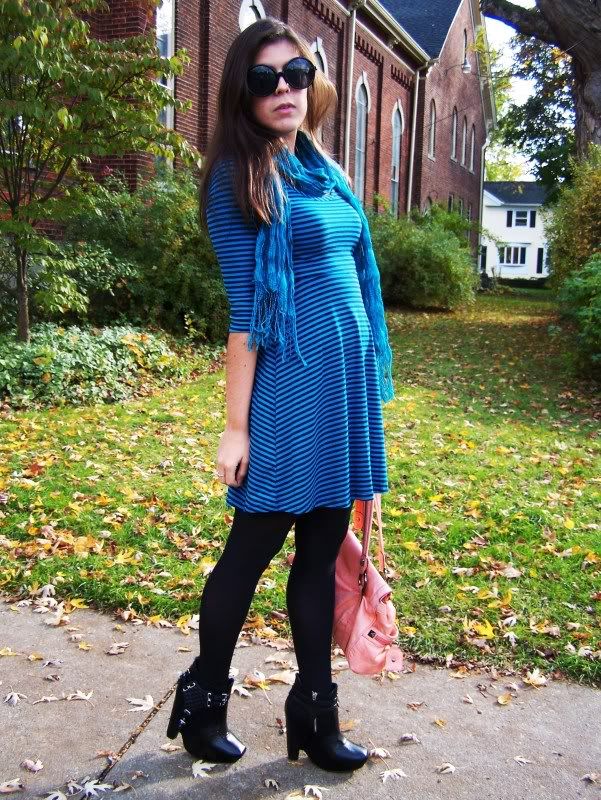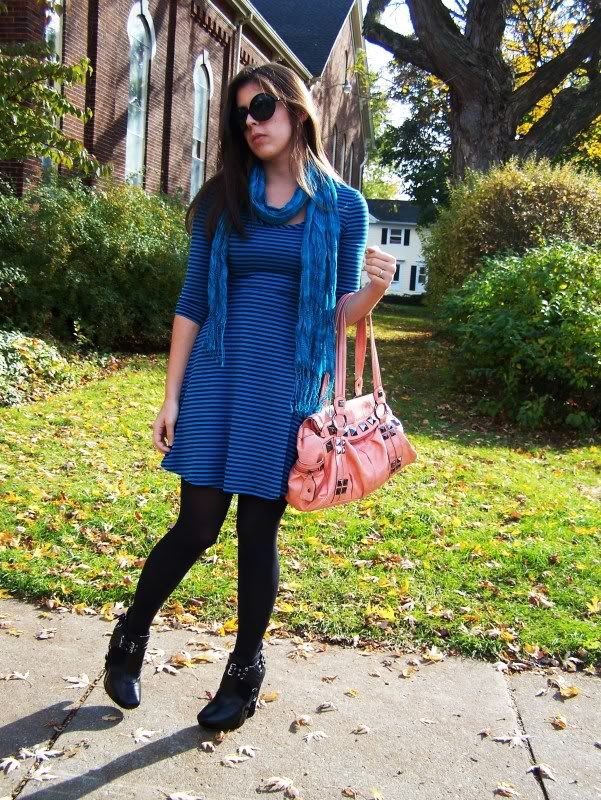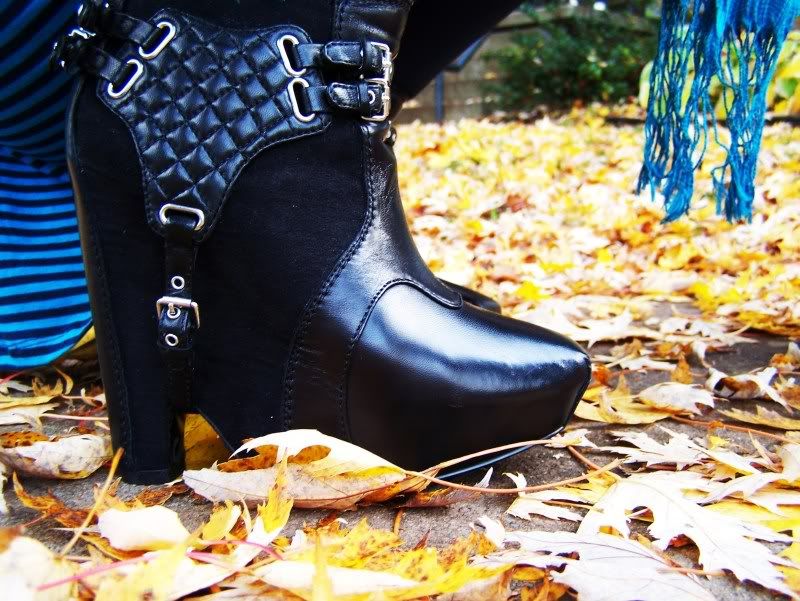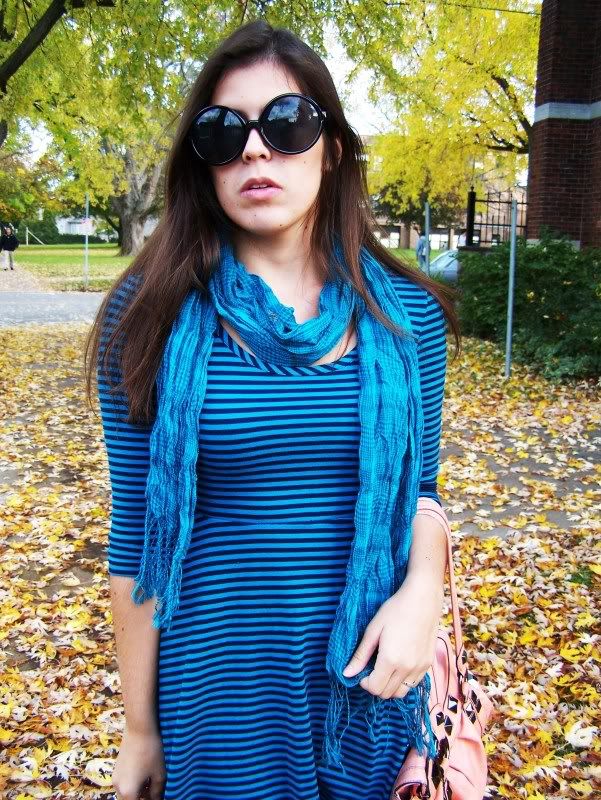 Target skater dress and tights, gifted scarf, Sam Edelman Zoe boots (last seen in my previous post), Kathy van Zeeland bag, and Icing sunglasses.
It's always nice to have a dress in your closet that you can throw with anything without thinking. That's especially great when you only give yourself 10 freaking minutes to get ready in the morning. (Yeah, that's me on work days. I love my snooze button.) That's what this dress is to me. I picked it up on Tuesday while perusing the 75% off section at Target. It was 5 bucks, a gift from the heavens (there goes my dramatics again). It's so comfortable that I'm still wearing it while I'm typing this. The silhouette reminds me of American Apparel, which I love but can't afford right now. I proudly buy clothing from Target, I never buy the clothing full price though. The clearance items are worth what you pay for.
My Zoe boots are slowly becoming my everyday shoes, I can't resist them. They are actually more comfortable than most flats I own. How funny.
Well I must go to kick off the weekend with my boy. He just came home and surprised me with the next book in the series I'm reading. How sweet.
Have a great weekend!