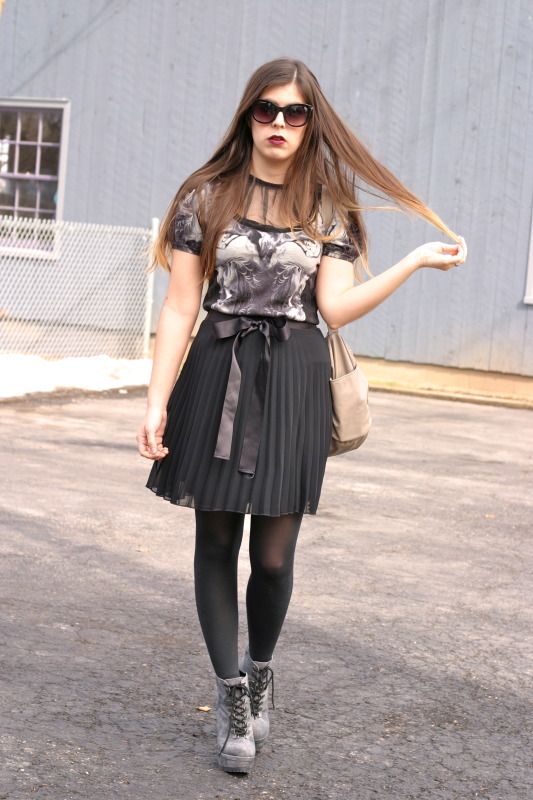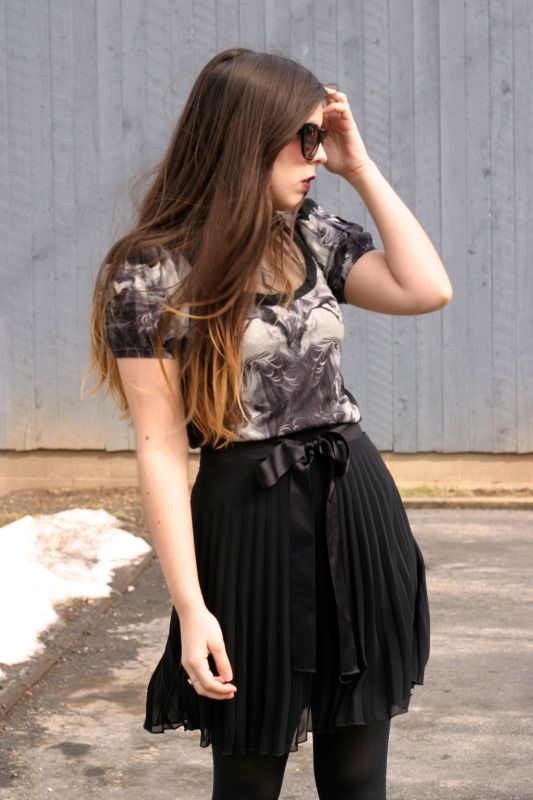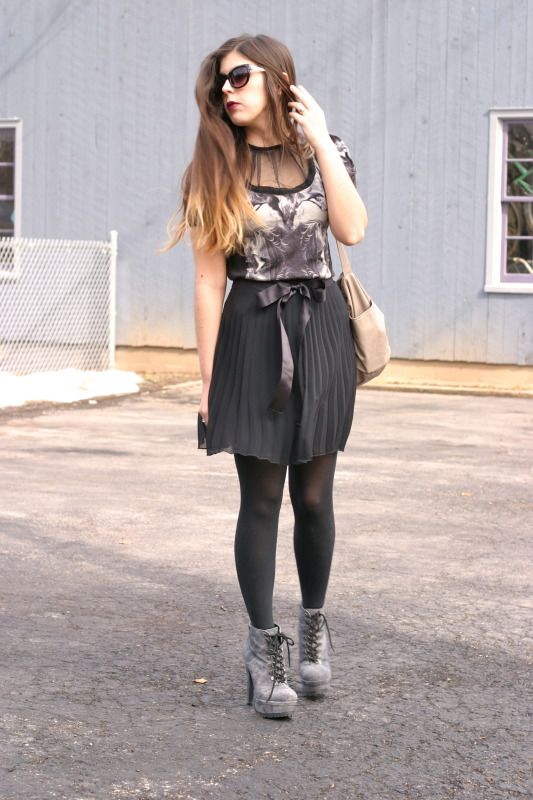 Forever 21 knit top, years old Max Rave skirt, Lane Bryant sunglasses, and Target tights and boots.
Yesterday was the first time I had seen the sun in weeks. Feeling overjoyed at seeing the lost sun, I decided to dress up for the occasion. I pulled out one of my favorite skirts that I've had for years. It's actually one of the only pieces from my high school wardrobe that I still wear. My mom surprised me with it back when I was 15 and I'm still in love with it today. I wasn't very fashionable in high school.
I'm so happy I got to wear these boots - they're outrageous. I got them over the summer at Target for $10 and they're so fun. I love that they mimic hiking boots, although you should never wear them hiking. That probably would result in a sprained ankle. They're very well made considering how cheap they are and are very comfy.
The lipstick that I'm wearing photographed much more burgundy that it is in real life. It's really more of a violet, like
this color.
It's Sephora's rouge cream lipstick in Bewitch Me. I got it on clearance for $5. It's super dramatic and I love it.
I had a wonderful Wednesday catching up with a friend I hadn't seen in awhile. I hope your week is going great.