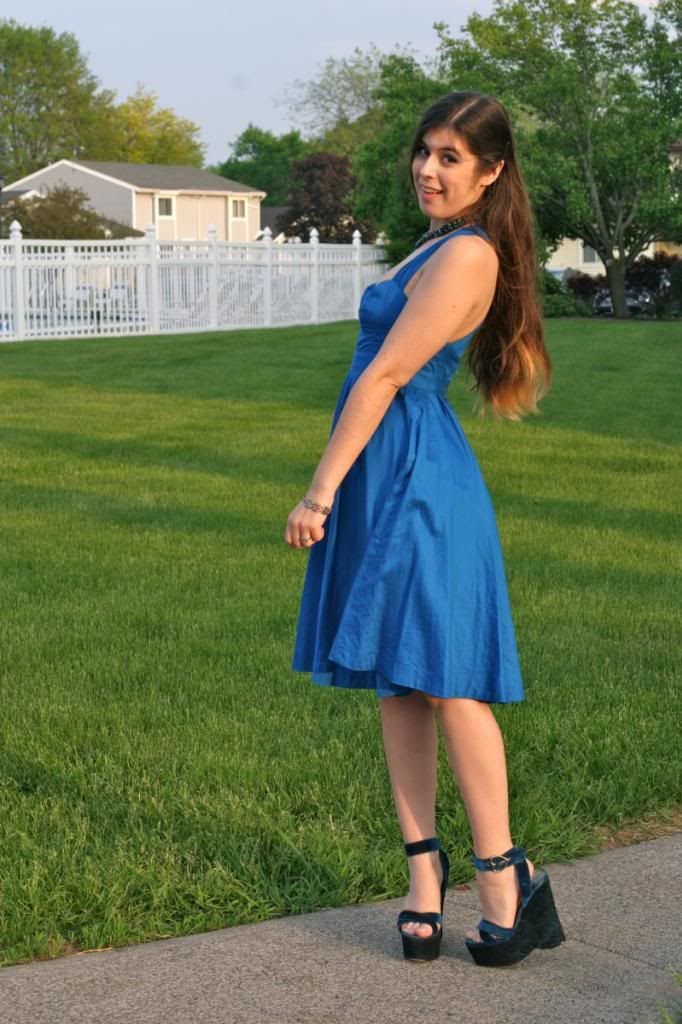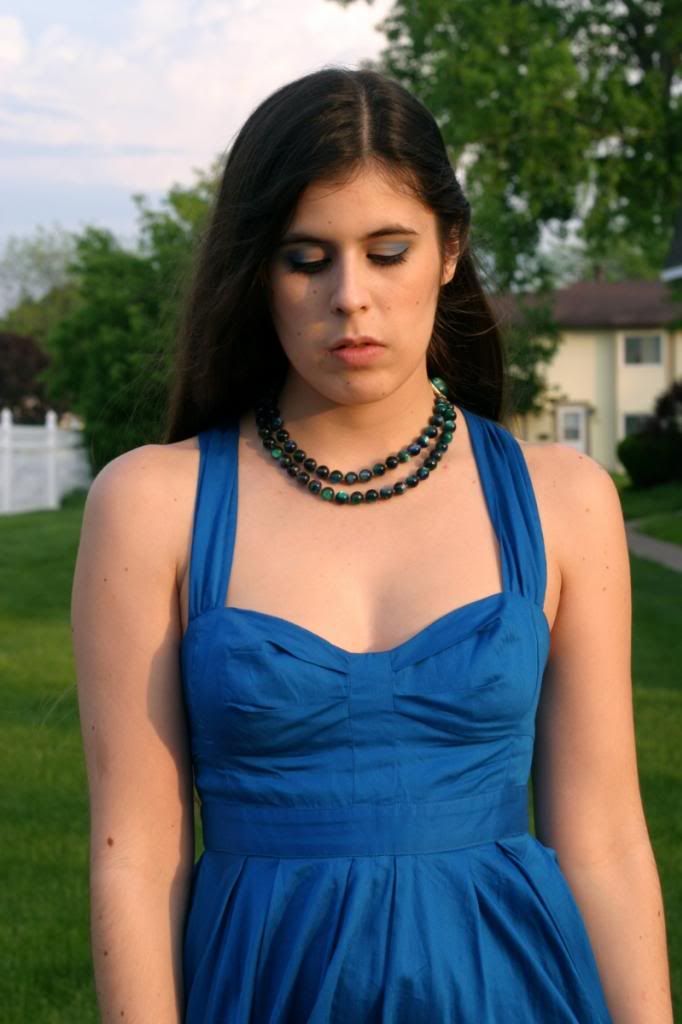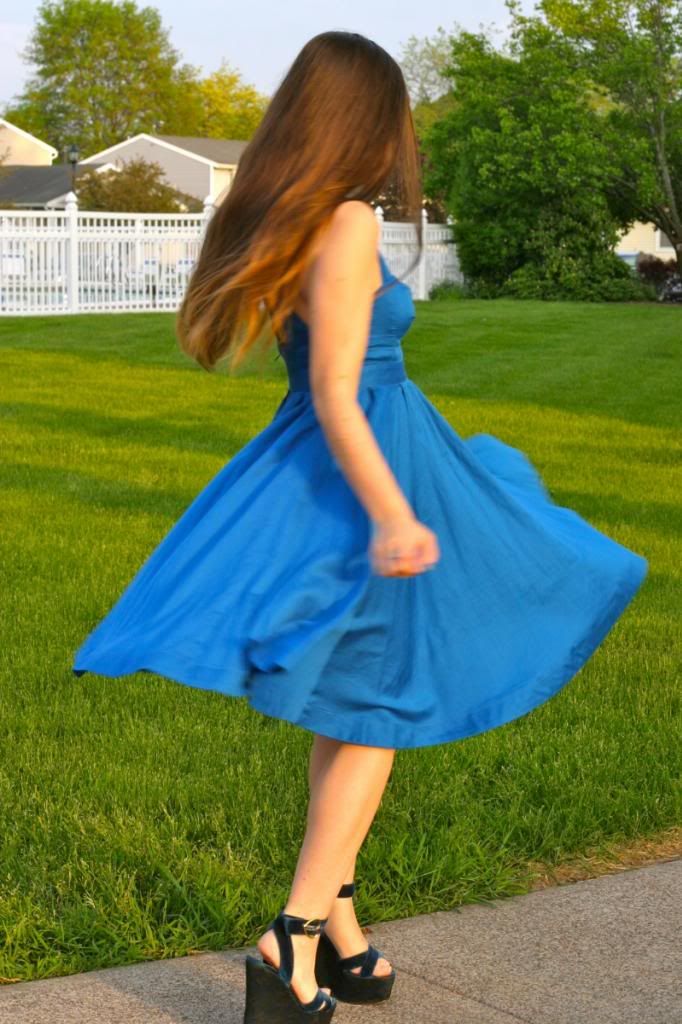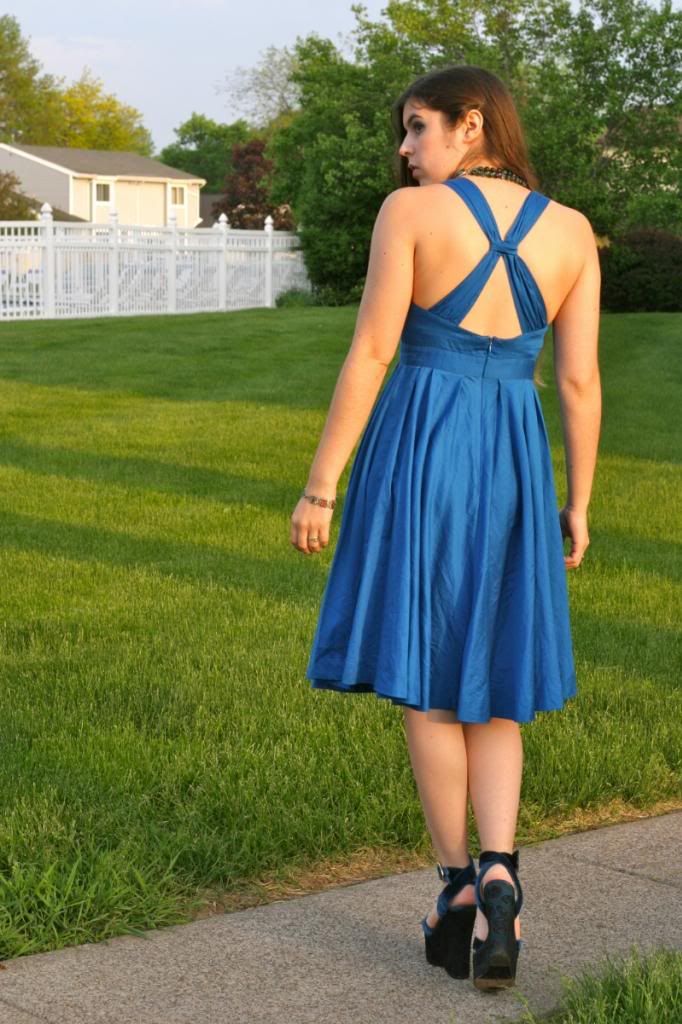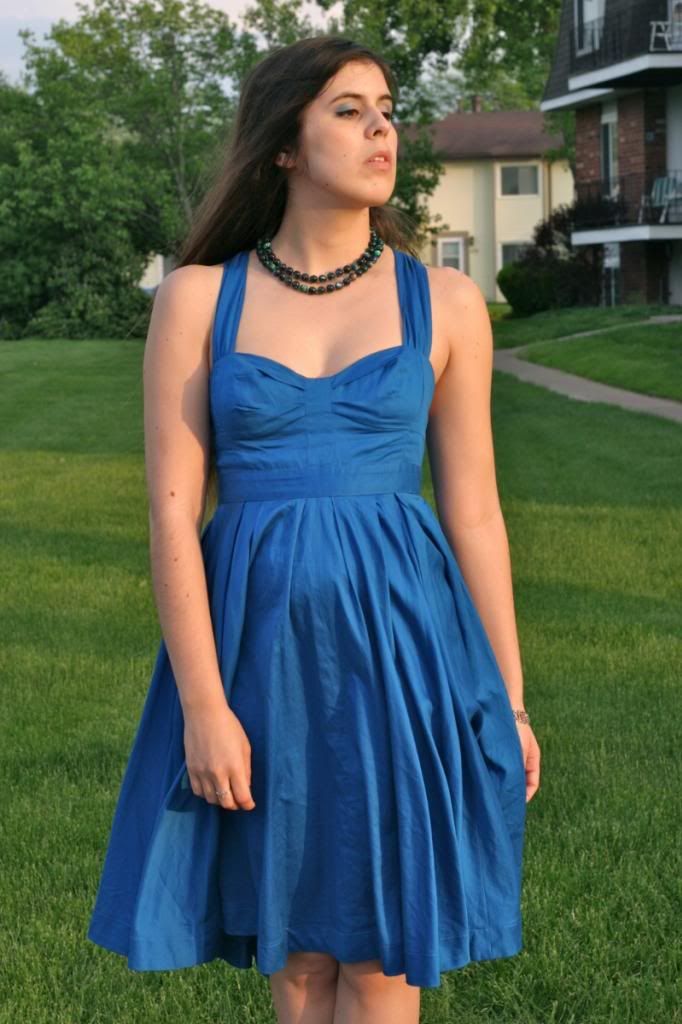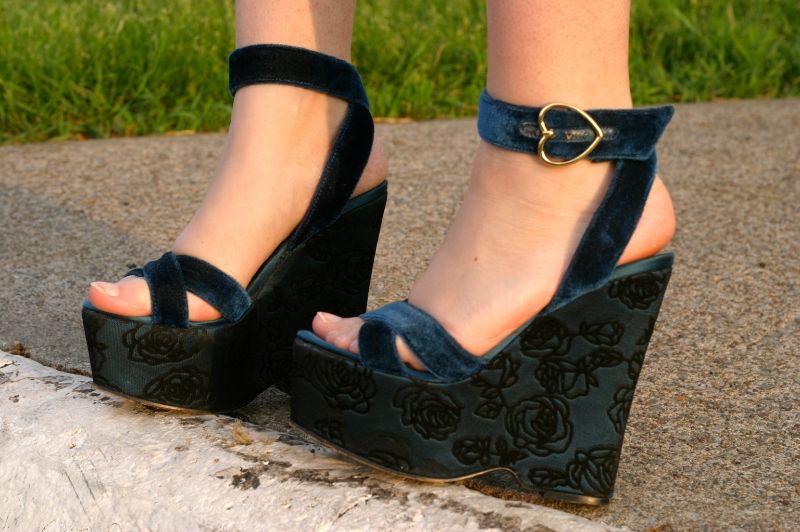 Thrifted French Connection dress, vintage necklace and Betsey Johnson platforms.
I can't believe it's been over a week since I've posted. I've been sick and feeling pretty gross. These photos were from last week. I waited for a balmy enough day to wear this amazing dress. I still can't believe I found a French Connection dress for $10! A twirly skirt and vintage style bodice is perfect for me. The back is pretty fun too.
Well, I'm still pretty sick, so I'm going to take care of myself so I can get back in action!