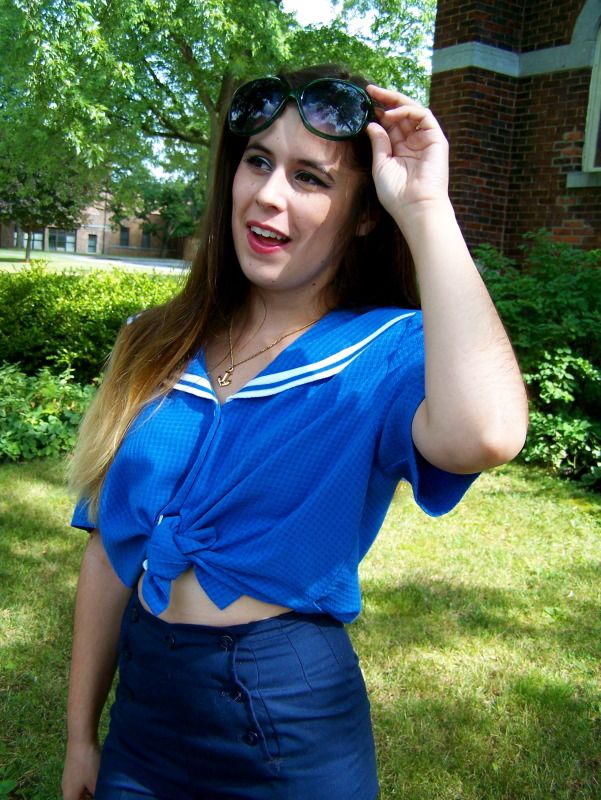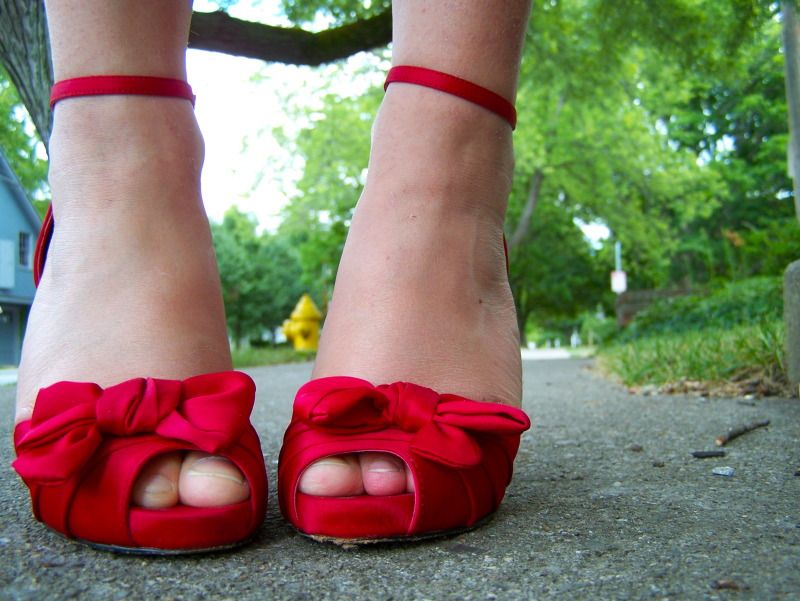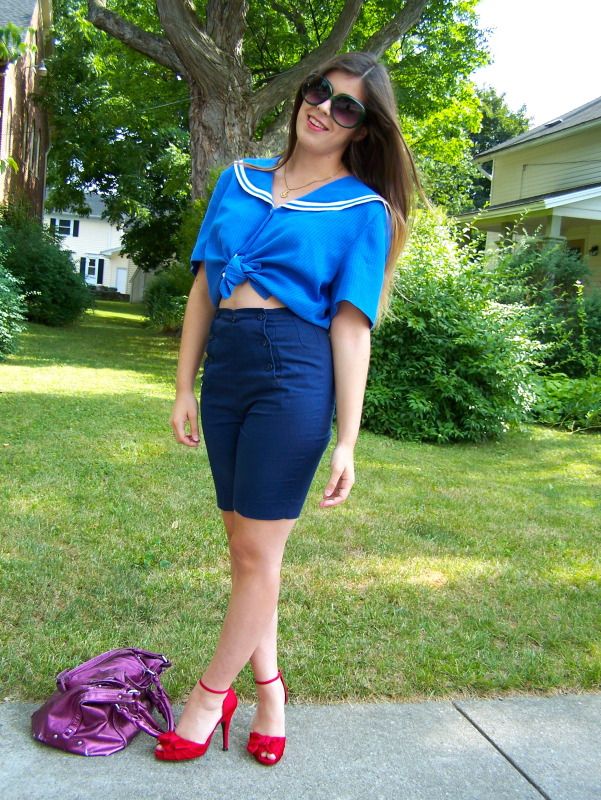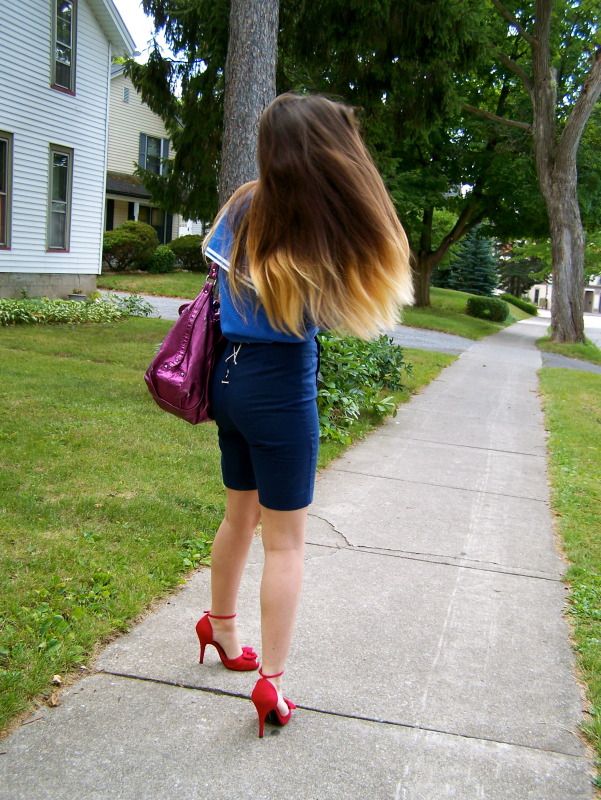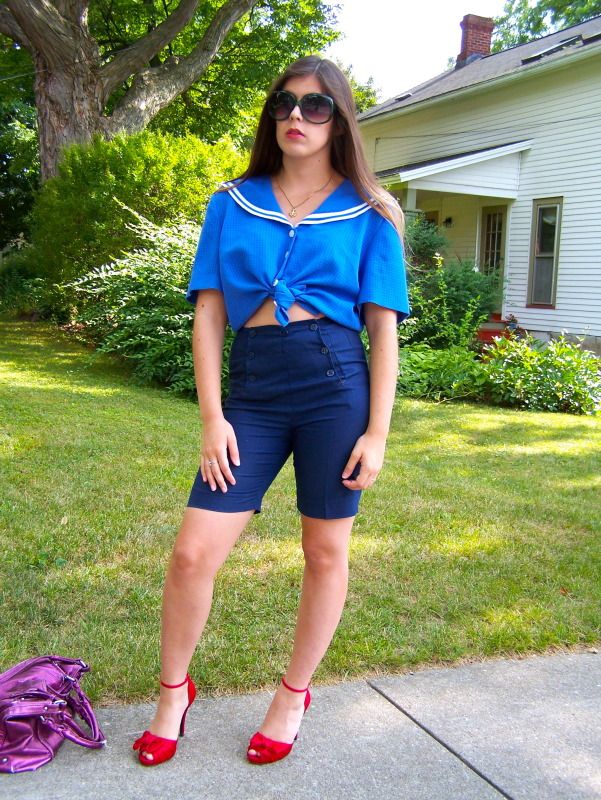 Thrifted sailor shirt, vintage 40's Bobbie Brooks shorts, gap bag, years and years old sunglasses, and Metaphor pumps.
Who wears ridiculously themed outfits? This girl right here. I decided to go all out with my sailor outfit today. I broke out these 40's sailor shorts which were actually my first vintage purchase ever. I haven't worn them in a long time. They were missed! I did realize why I don't wear them that often as soon I sat down. The fabric doesn't stretch at all, so as soon as my legs widen on a seat they get SUPER tight. I thought they were going to burst right open. Good thing they didn't as that would be embarrassing.
I knotted my new sailor top (I'm huge into tying my shirts like that, I don't know why) which I didn't originally buy for myself. A client called and said she needed some 40's era war-time looking clothing. I bought this for her and she never got back to me! I guess keeping it was a perk seeing as I'm obsessed with sailor attire.
I added in some lady-like pumps and BAM! You have a ridiculous outfit. I love it.
I'm off to start a summer weekend of fun. Have a great one!