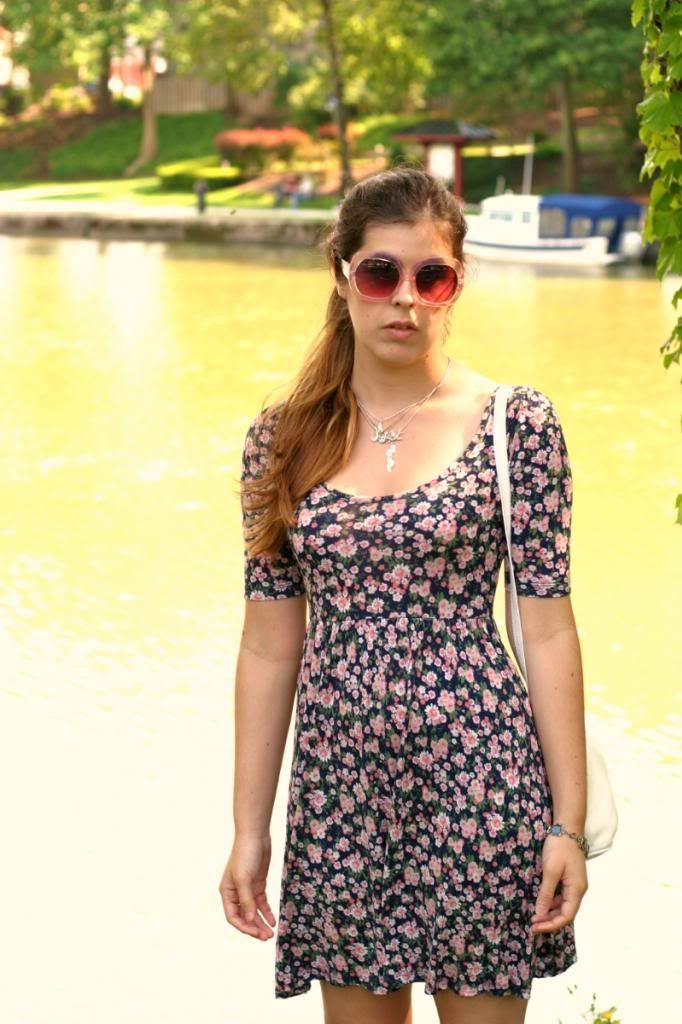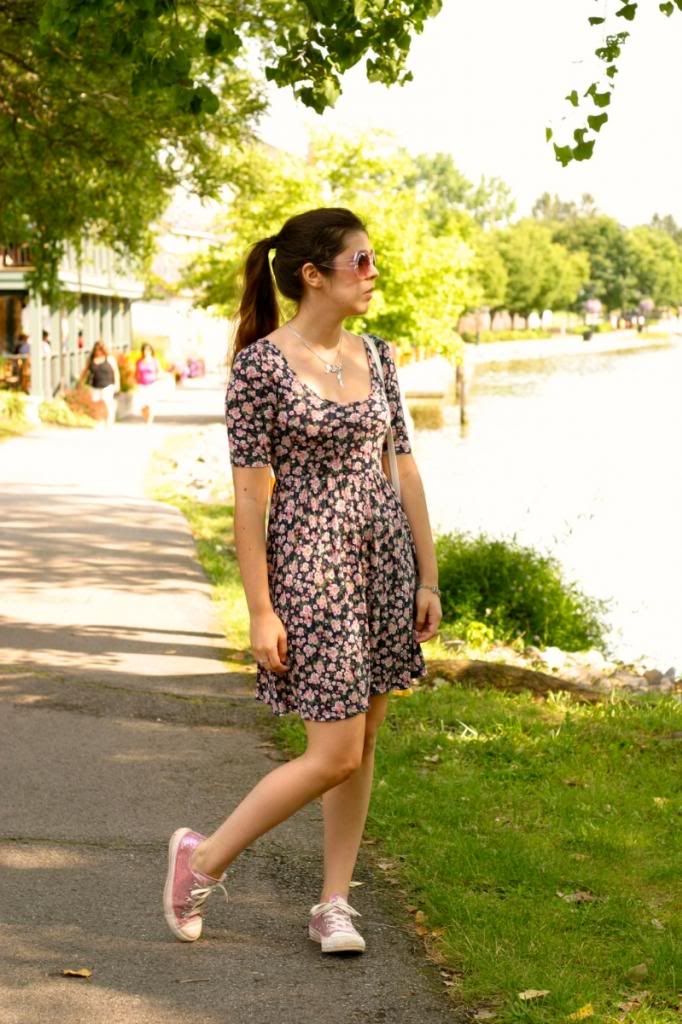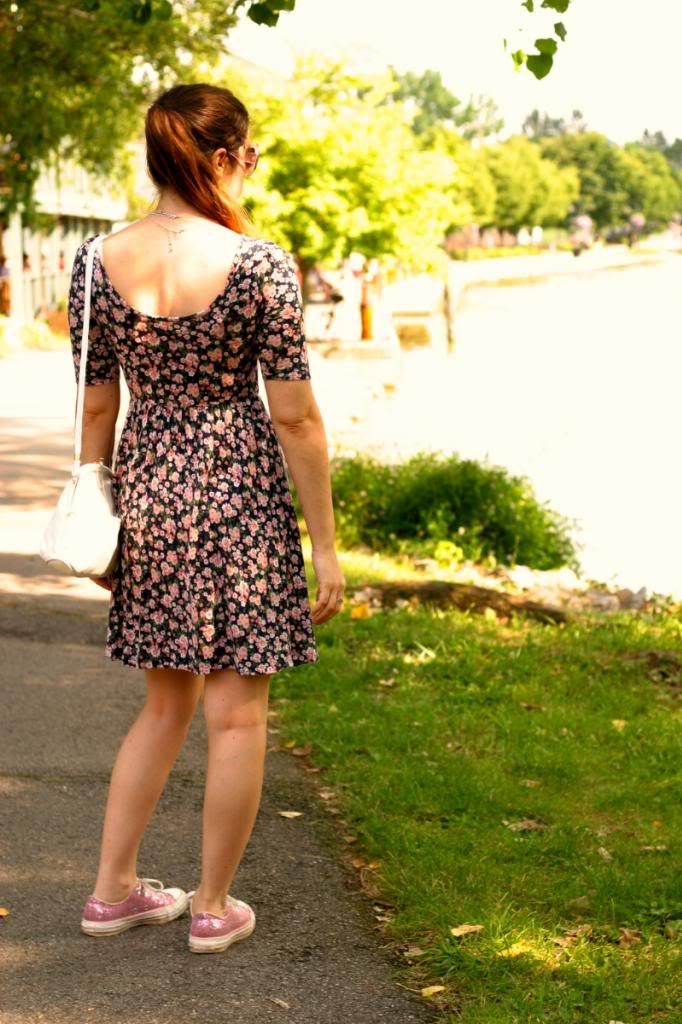 Thrifted Forever 21 dress, vintage bag, Rue 21 sunglasses, and thrifted Converse.
It says a lot about the time I grew up in when I almost left the house wearing docs and a choker with this dress. All 90's grunge-girl references aside, this truly has become the summer of the sensible shoe. Like a lot of women, I have a thing for shoes. Normally I'm all about sky-high heels that make me look like Bambi walking for the first time. I forgot how nice it is to throw on a great pair of sneakers and walk around without a care in the world. I'm a huge klutz, so anything that helps me walk like a normal human being is great.
After I found someone's entire Converse collection (in my size) at Salvation Army, I bought three pairs. Chucks were my obsession in high school and that obsession is back in full force. Their unassuming simplicity is what makes them so great. Even when they're sparkly, they're somehow not flashy or tacky. They seem to look right with everything: Dresses, jeans, skirts and dress pants (even suits, dudes).
Sometimes less really is more. It's something that has taken me years to figure out.
I don't have to be killing my feet everyday to look put together and that includes uncomfortable flats. That's probably my biggest style realization this year.
There's a time and place for everything.
A love affair is in full swing.
Speaking of a love affair, I am having a serious one with K-Pop lately (that's Korean pop music for those who aren't aware).
Watch this to see the best music video of all time. Your mind will be blown.