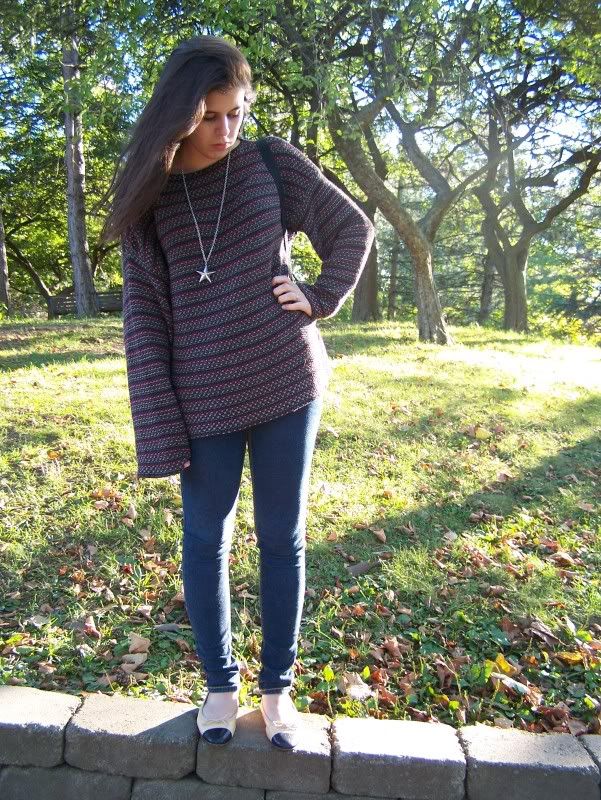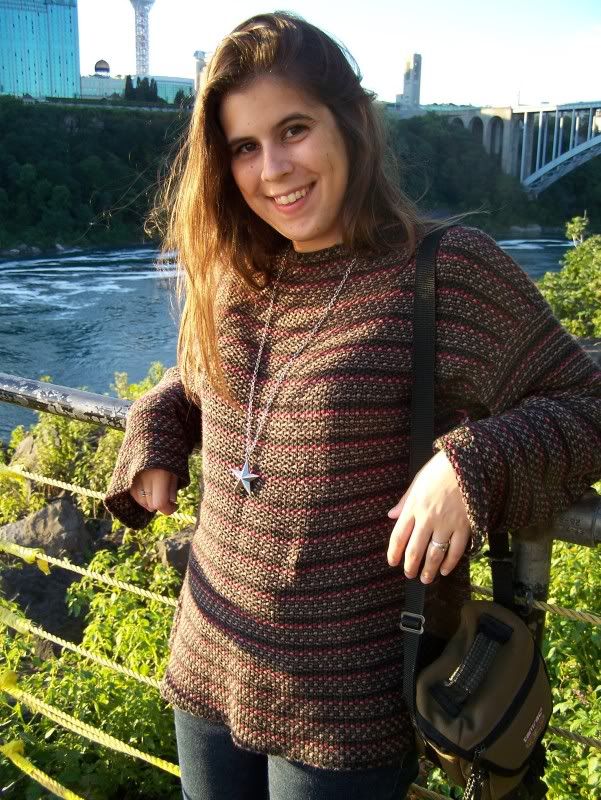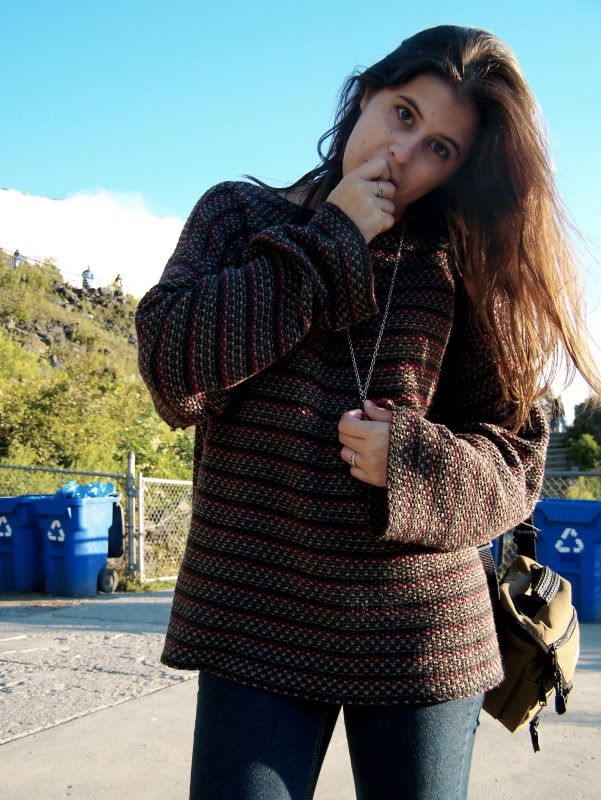 Thrifted sweater, thrifted skinny jeans, vintage necklace, and vintage Chanel flats.
Sunday was my 22nd birthday and my lovely boy and parents treated me to a special day. They took me to this fancy outlet mall and I got to drool at the amazing shoes at Barney's. Then we headed to Niagara Falls, NY where we got to get so close to the actual falls. Since Niagara Falls is so close to where I live, I've been there a million times. I've never walked the steps next to the falls though. It was an amazing experience, I loved feeling the power.
I also got to pig out and eat wings at Duff's in Buffalo. It was so delicious, all in all a wonderful birthday.
Since the weather got really cool I got to wear this sweater I got a month ago that I've been dying to put on. It was my first real fall outfit and it's kind of exciting and sad at the same time.
My boy and I took a mini vacation this week so I'm off!
xoxo