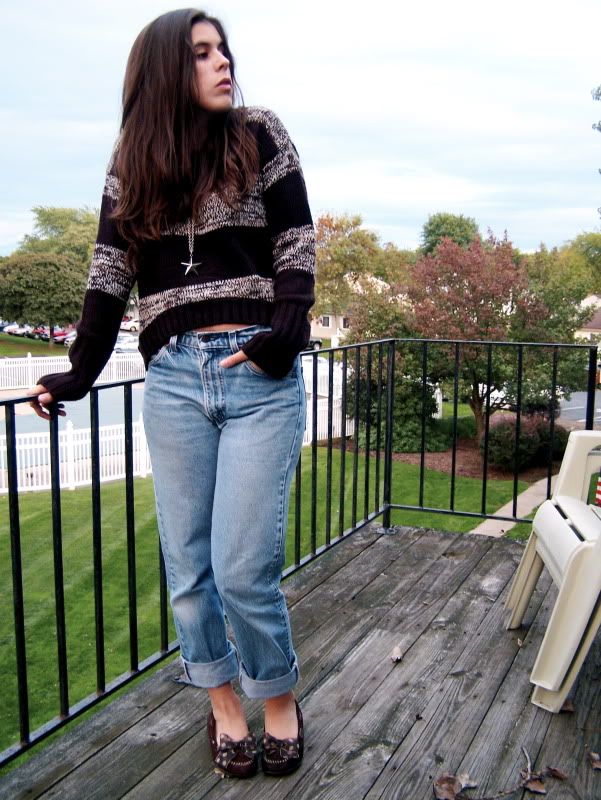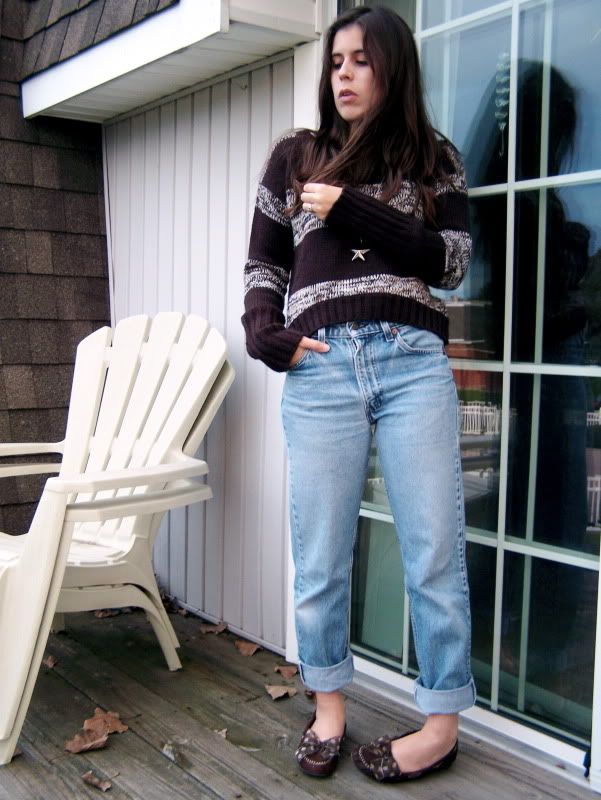 Kohl's sweater, vintage Levi's, and American Eagle moccasins.
With the end of September comes this official changing of seasons. The leaves start to change, the breeze has a chill, and I start slipping into sweaters and jeans. The end of warm weather always makes me a little depressed and more likely to reach for comfy flats instead of heels. I'm trying to break that pattern by investing in some closed toed heels. (All mine seem to be sandals or peep toes!)
I woke up this morning confronted by gray skies and groaned. I just did not want to dress up, so I reached for this cropped sweater that I hadn't worn yet. I got it for free (YES FREE!) with a Kohl's coupon that I get every month, I don't why I just do. I feel like I'm stealing from the store, and yes I promise you this is not a Kohl's promotion. I don't really like the store, but why not get free stuff?
It surprised me that I had to get a large, but the small looked ridiculous. I paired it with my vintage Levi's which are a lot bigger on me than when I last wore them. Gosh darn weight loss. I'm not complaining, that's sarcasm. Looks like I'll have to get a new pair from Salvation Army. Except now, they've all disappeared. There used to be 439583049 of them, that's right 439583049. I guess other girls want to wear mom jeans too. Or maybe they just want to look like a bad-ass from the 80's? That's probably more likely. Heh heh.
I'm off to start my weekend by watching The Adjustment Bureau and eat fistfuls of ring pops.
Have a great first day of October and a happy Saturday!
xoxo