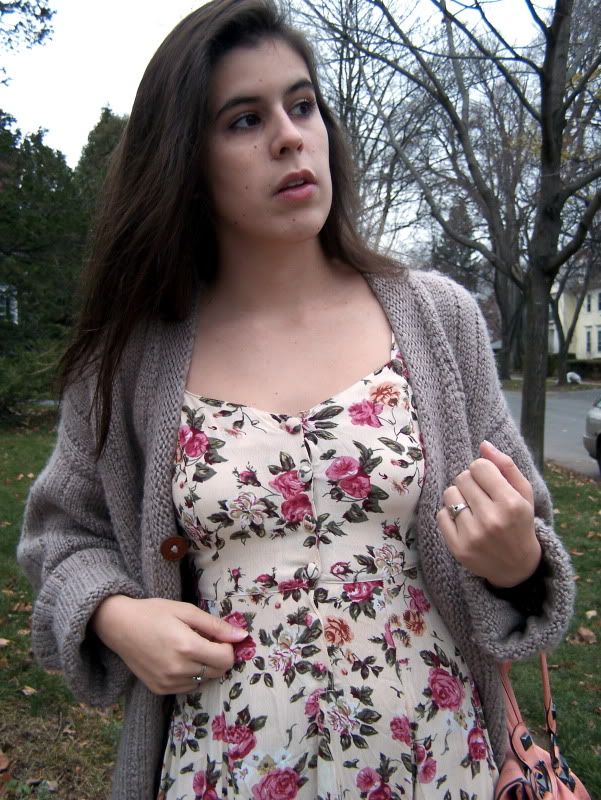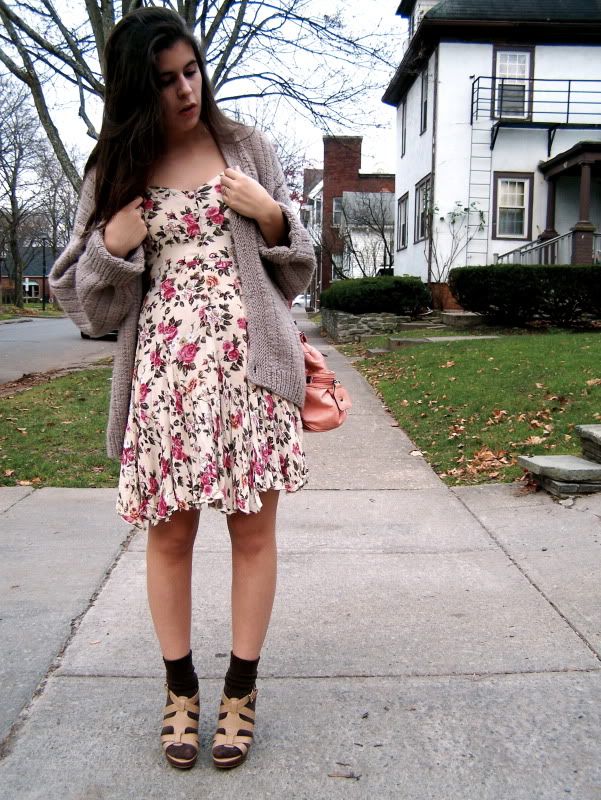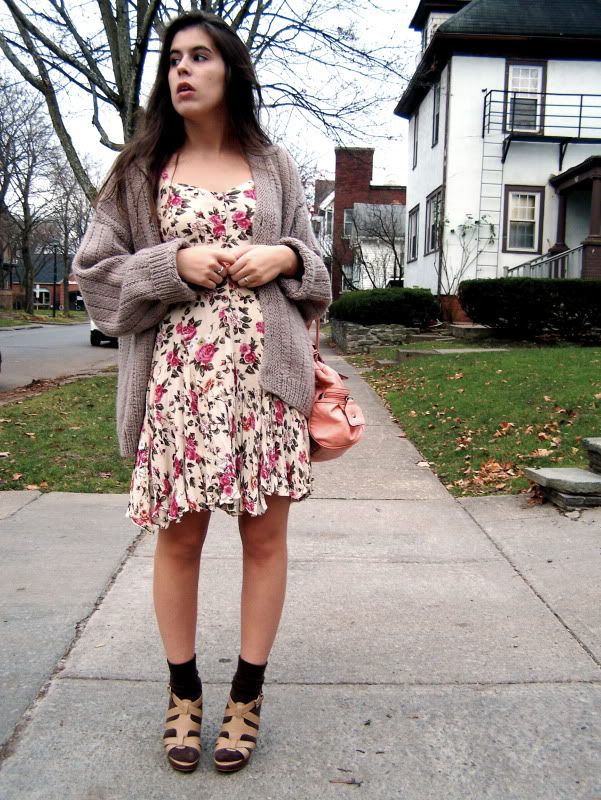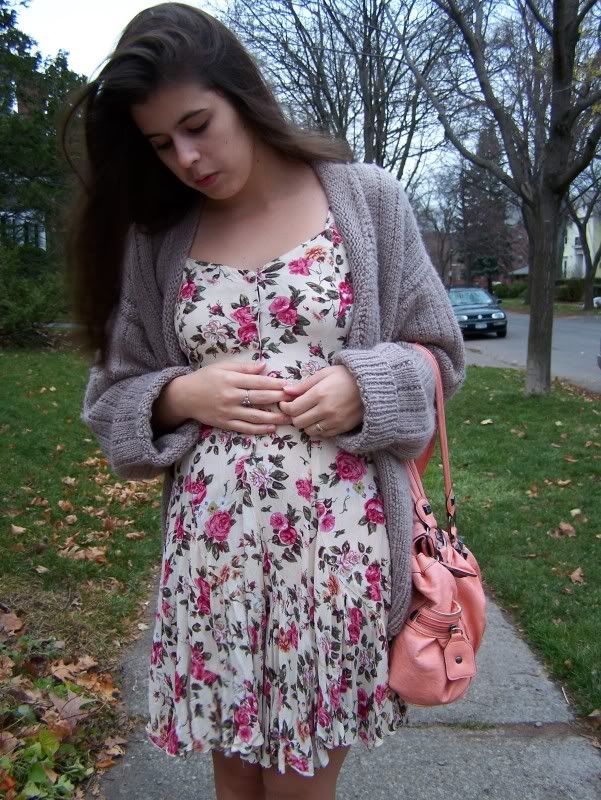 Thrifted 90's dress, thrifted sweater, boyfriend's socks, thrfited Nine West (last seen HERE), and Kathy Van Zeeland purse (last seen HERE).
It was way warmer than usual this weekend. That gave me a great opportunity to wear this dress. I got it a few weeks ago before it was too late. When I found it I was excited, yet slightly disappointed at the thought of having to put it away until Spring. It's very 90's and I love it. Also, I had to wear socks and sandals again before I'm banished to only wearing tights.
Mid sixties in late November is really nice. I've probably said this a million times, but maybe I really should pack up and go to California. Any temperature below 30 doesn't suit me. Just ask any of my friends. I can become quite the meanie when Winter truly hits. Okay, so maybe I'm exaggerating just a tad, but it really puts a limit to what I can wear. That makes me grumpy.
I hope everyone had a great Thanksgiving! I spent mine quietly with my family and boy. Just relaxing and eating all day in my favorite sweater. Now that's comforting.