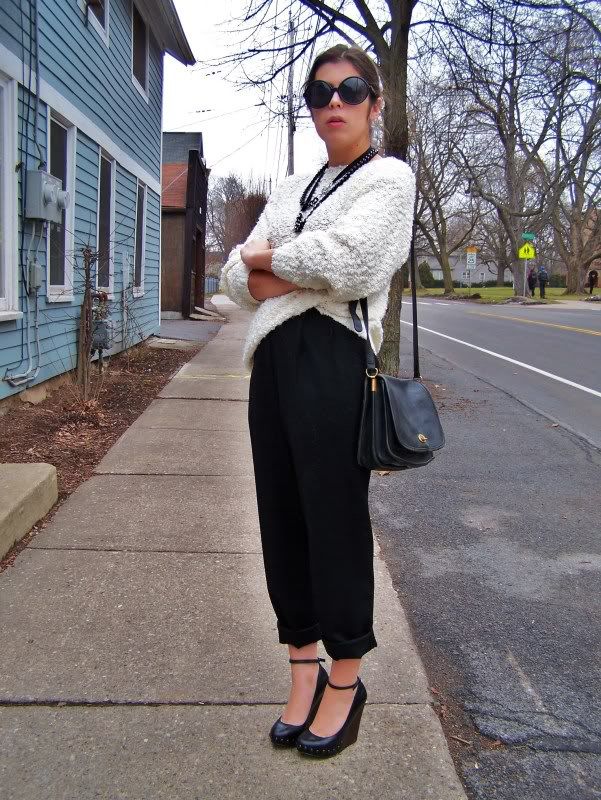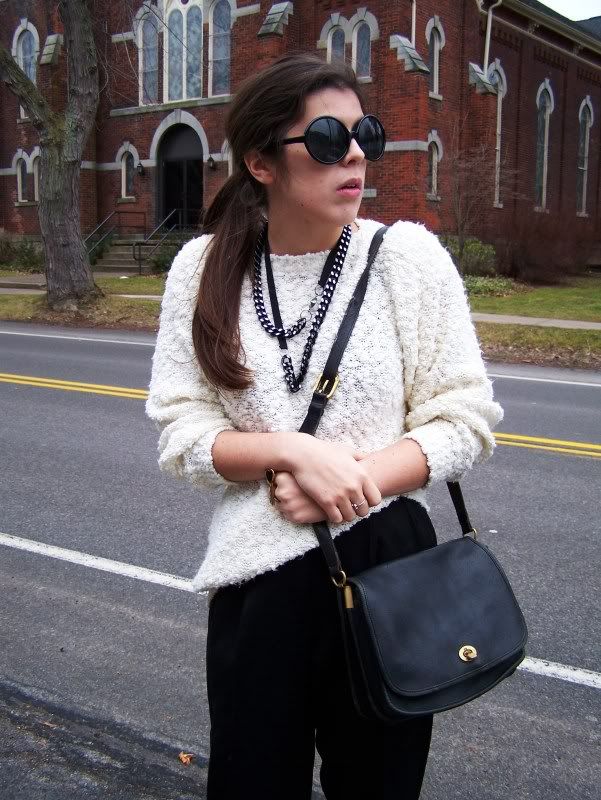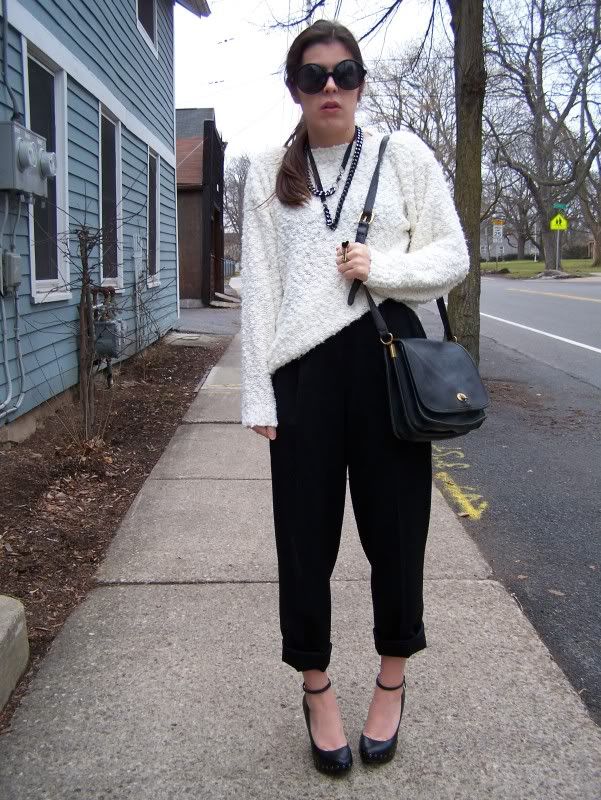 Thrifted vintage sweater, thrifted vintage wool trousers, thrifted vintage leather shoulder bag, Aldo Mignonga wedges, and Icing necklace and sunglasses.
You can't tell from the photos but, it was incredibly windy at the time. My outfit ended up being perfect because the fabrics didn't let the cold in. It was my first time wearing these wool trousers I picked up for $2.50 over the Summer. I have to say, they are quite comfortable. Who knew a dress pant could be more comfortable than jeans?
Wearing my favorite shoes and one of my favorite sweaters helped the comfort factor too. There's nothing like piling on all of your favorite things at once.
I got this purse on Friday at the holy grail of all sales. My mom and I strolled into a thrift store we knew was closing, just to check out some deals. To our surprise there were bins and bins filled with purses, all at 40 cents a piece. I scored this awesome 40's/50's leather bag and six other bags. It all came to 3.50, it was insane! I think this one is my favorite though. So stylish and useful.
I hope everyone finds some great deals! It's definitely the season for it.