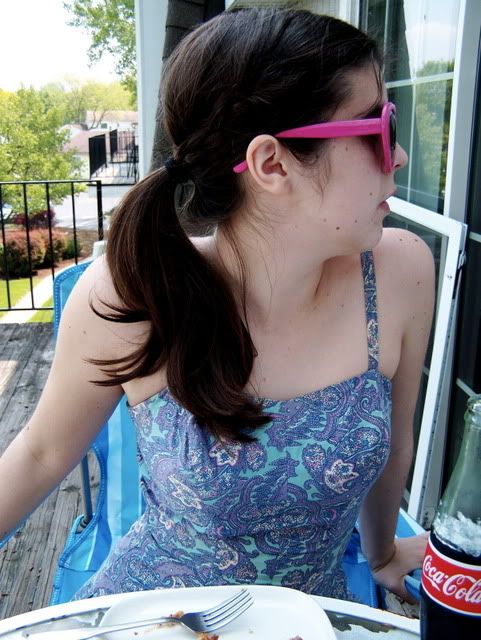 1950's swimsuit and Rue 21 sunglasses.
I really meant to post this yesterday but time escaped me. Just a quick post to say that I hope everyone had a great holiday weekend!
I spent most of the day doing just this; hanging out on my balcony with my boy, using the table we found next to the dumpster for the first time. Yeah, we're dumpster divers in a sense. I mean who could pass up a free table?
For now, I'm off to run errands on the extremely hot day! Have a good one!
xoxo