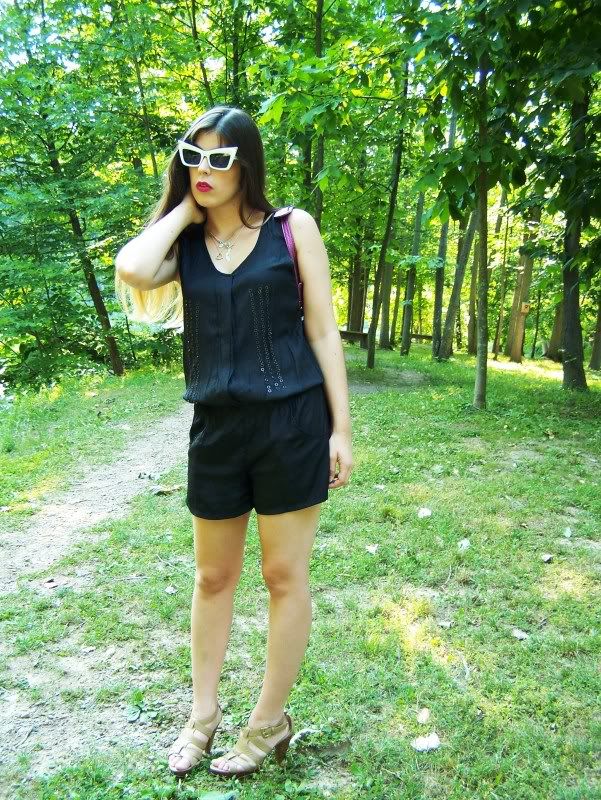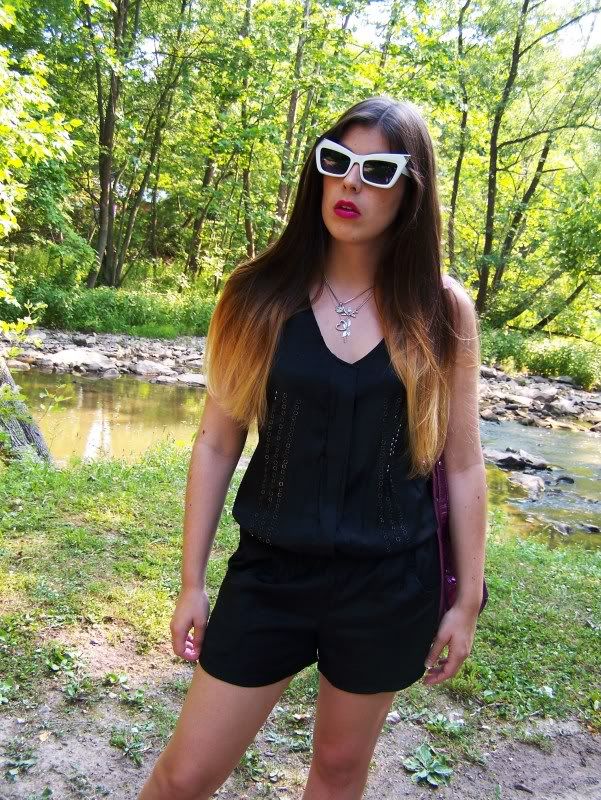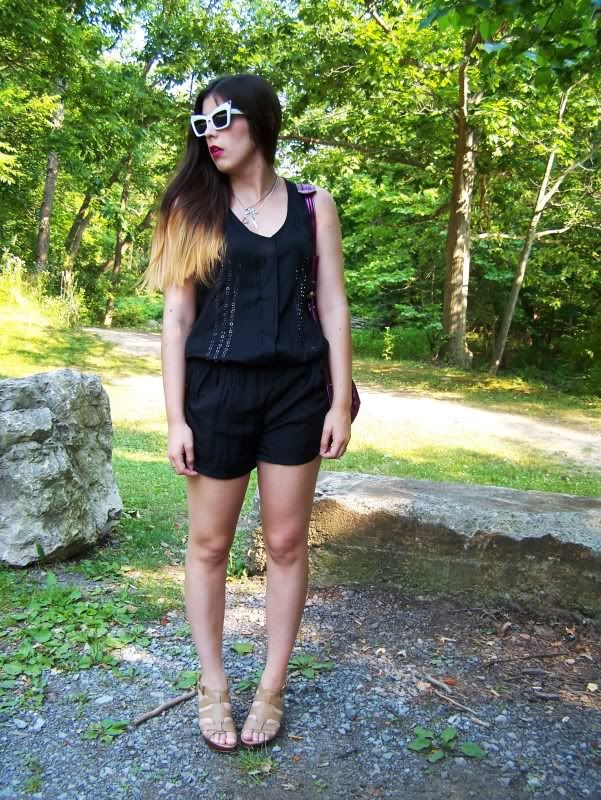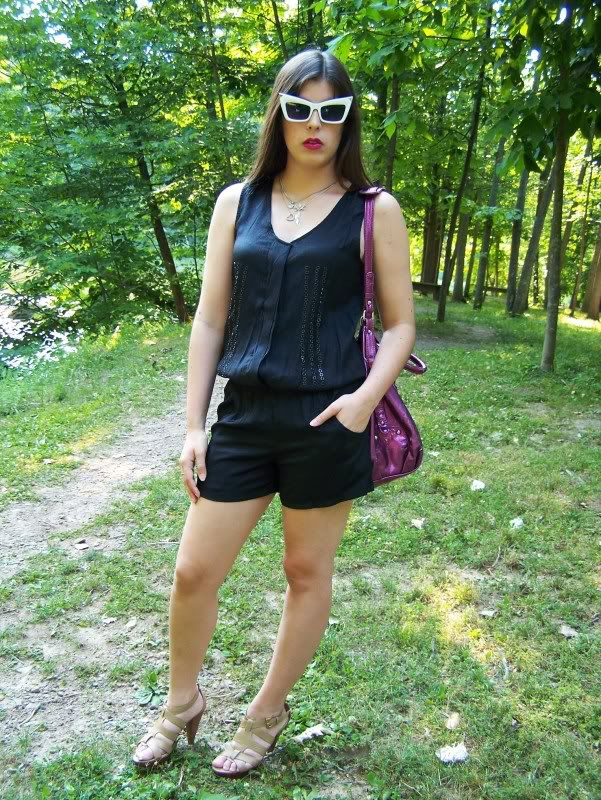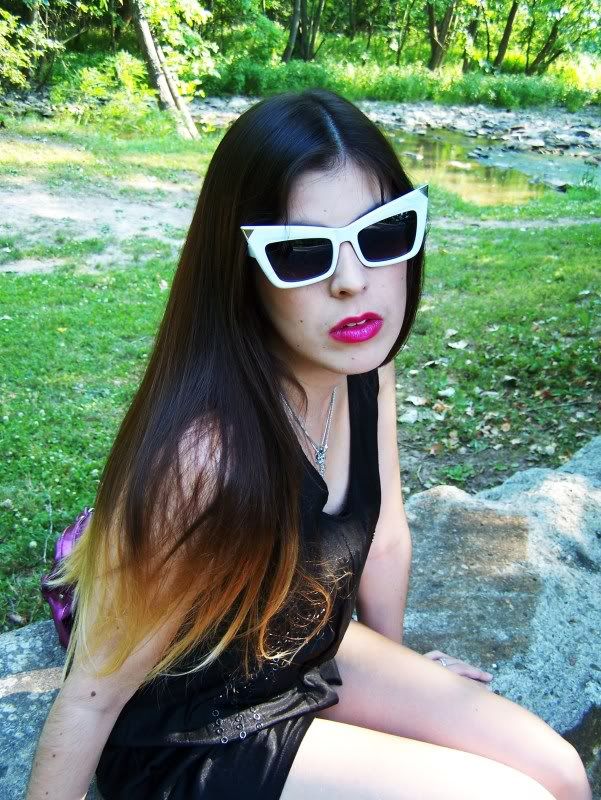 Charlotte Russe romper, Gap bag, thrifted Nine West sandals, sunglasses from eBay, and Nyx Round lipstick in Chloe.
Breezy rompers are absolutely perfect for hot summer days. I kept the styling pretty simple (except for my new lipstick I'm obsessed with), that's pretty standard for outfits when it's hot out. I know I don't like to be layered up when the heat makes me swell up. How do you style your summer duds?
I got these sunglasses from eBay for 4 dollars. Obviously, they're heavily inspired by Alexander Wang. I really don't like wearing knockoff's but I do wear things that are inspired by a designer's work. For example, my Sam Edelman Zoe boots. They're modeled after a pair from Balenciaga. One day when I'm rich I'll buy all the fancy designer duds, stay tuned until then (haha)!
PS- I got my hair re-done and I love it!
Well, head out because I am going away for the weekend. I hope you all have a fabulous one!