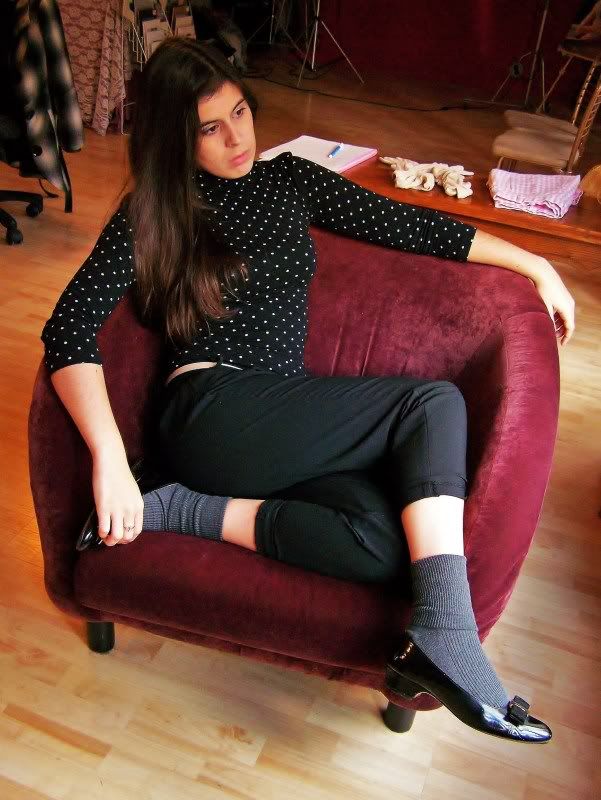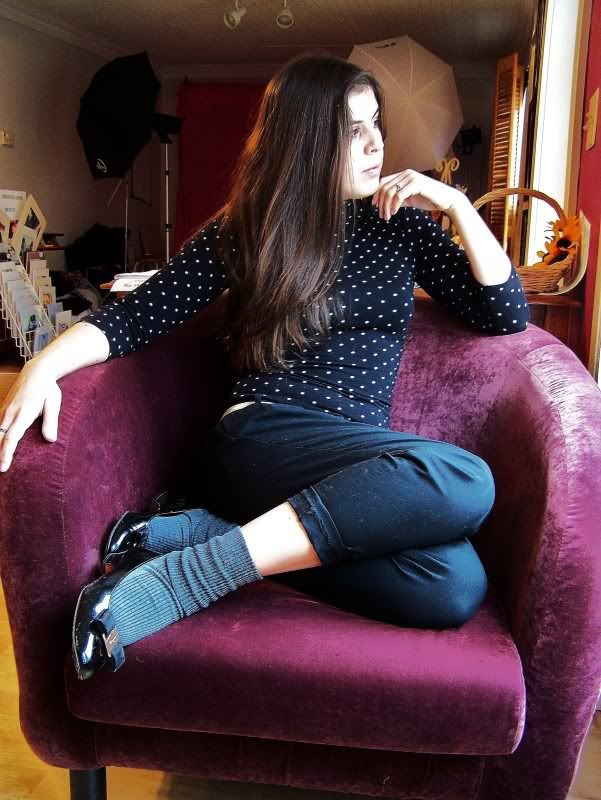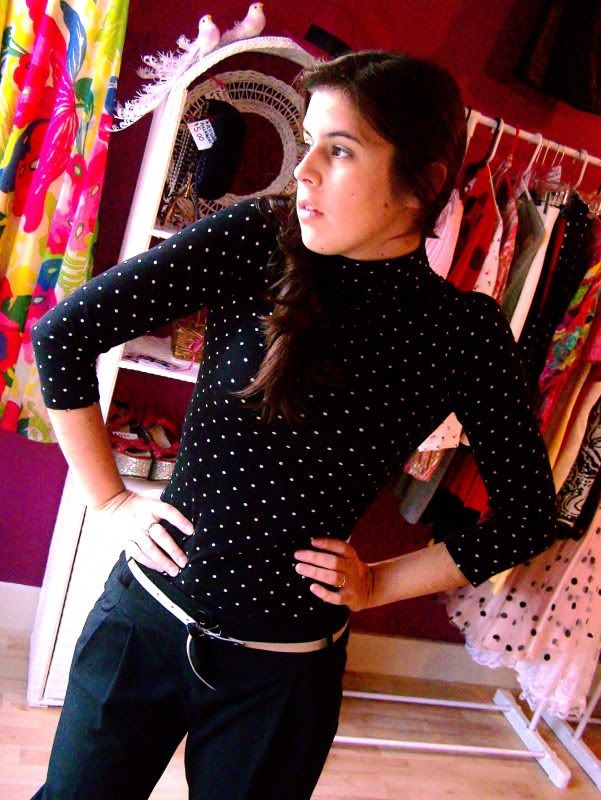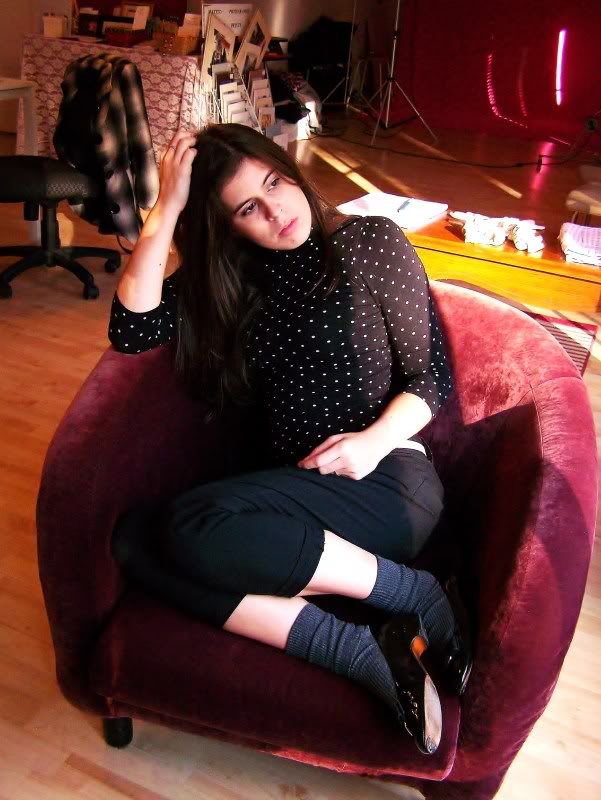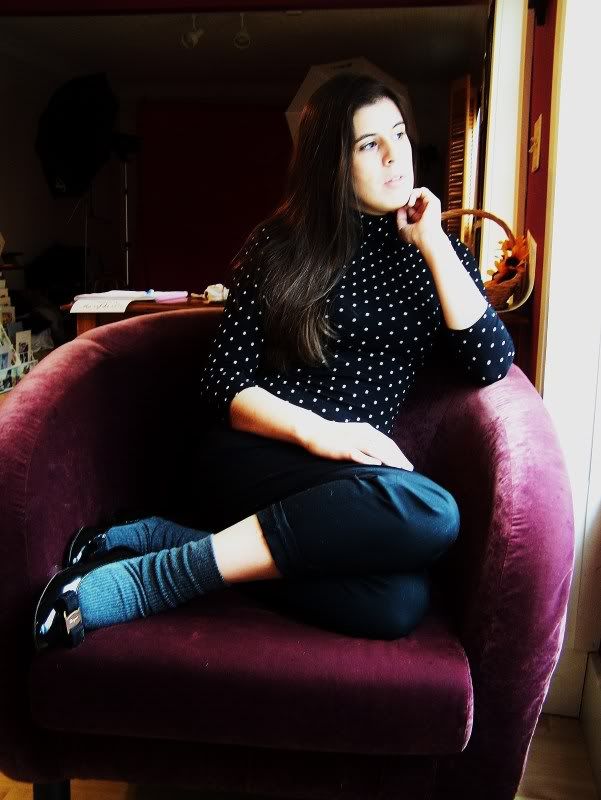 H&M polka dot turtleneck, Charlotte Russe trousers, Target ribbed socks, and Ferragamo patent leather flats (last seen HERE).
Just a few snapshots from Friday when my camera belched. It somehow churned out the worst photos of it's life, which is still puzzling to me. I'm praying it goes back to normal.
Friday was a cold and busy day. So I decided to forgo chicness and tap into nerd with these high socks and flats (a turtleneck helped that look too). Anyone who knows me will tell you I'm the biggest nerd alive, I definitely don't have a chic personality (or exterior for that matter haha). Long story short; I tapped into my inner frump. I felt obligated to wear these socks anyway since I got them for 62 cents. For that matter, I felt obligated to buy them. How can you turn down something useful that's 62 cents? That's basically free, I could go in my car and find more loose change than that.
Also, for those that are wondering (probably not many) I'm in my favorite chair at my shop. My mom and I found this 50 dollar chair at 50% off, it's gorgeous and comfortable.
I'm so exhausted, it's been a busy weekend. Plus today is my boy's birthday. Happy Birthday Brian! You're amazing.