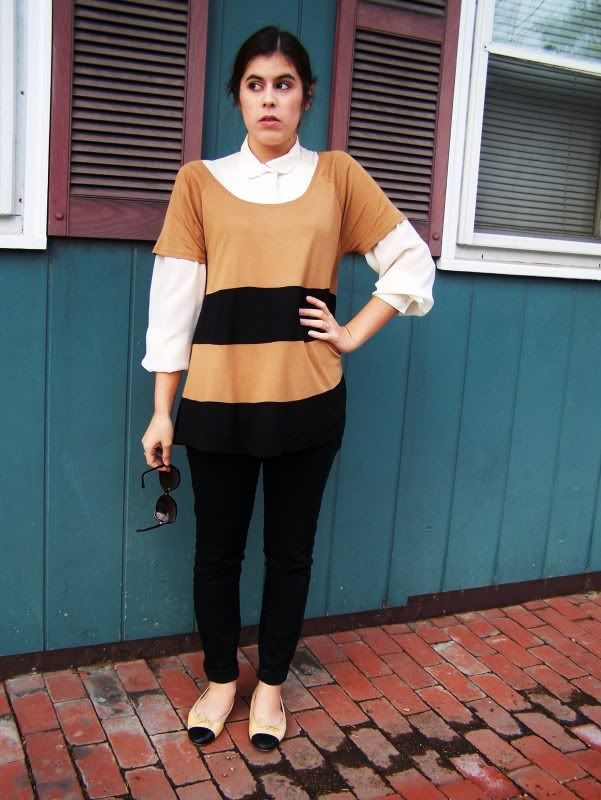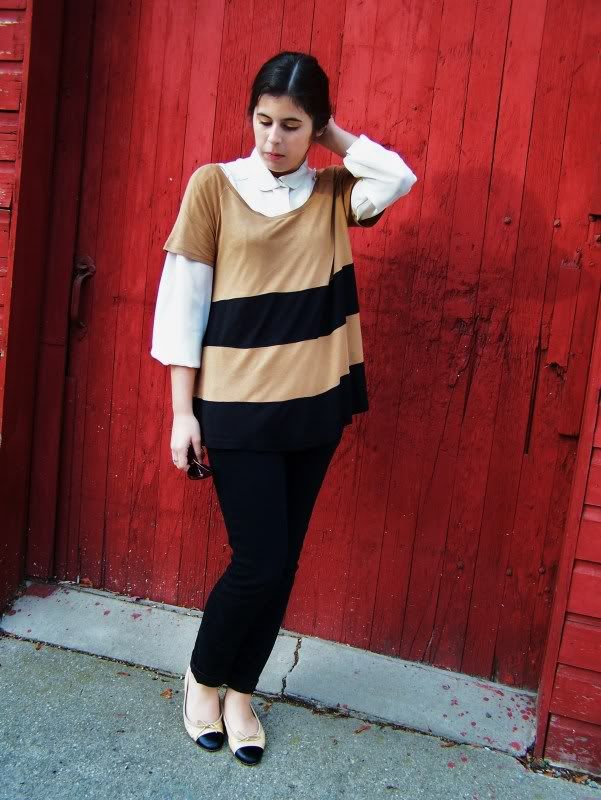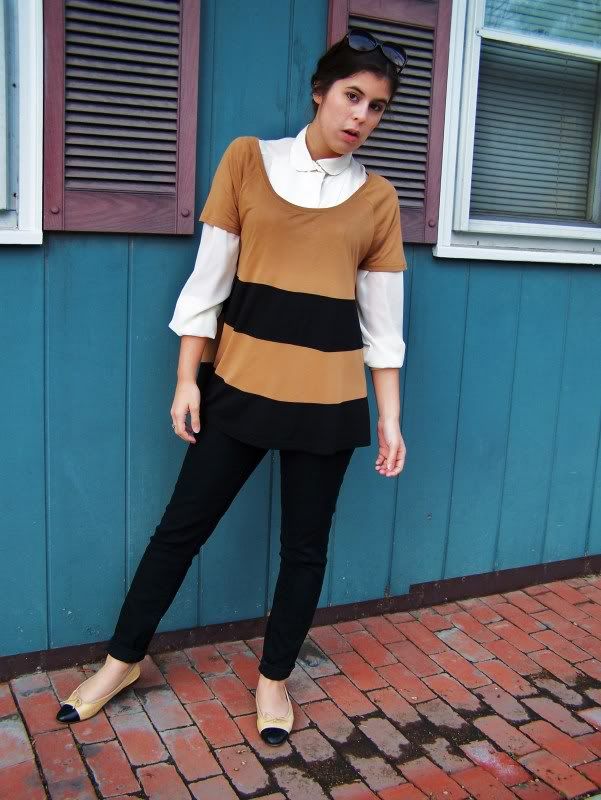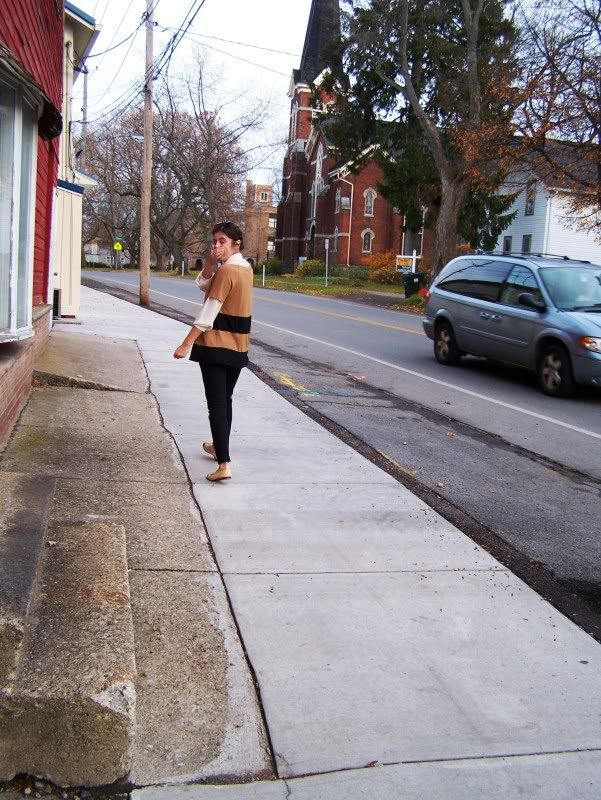 H&M striped shirt, thrifted Bongo jeans (last seen HERE), thrifted blouse (last seen HERE), and vintage Chanel flats (last seen HERE).
Don't ask me what inspired the decision to put a button up with a tee this morning. I'm pretty good at layering things over my outfit, but not under. Before I knew it, I was buttoning up the collar of my shirt all the way. Victorian style.
I got this shirt on Saturday and I'm already loving it to pieces. I found it on the clearance rack of a random H&M, in a random mall that my best friend took me to. She lives two hours away and selection seems to be much better out there, (prices better too). This lovely shapeless shirt was a mere 5 dollars, when I know it would be 10 where I live. Darn living in the 3rd biggest city in New York State, such inflation (oh, I'm so dramatic).
I had one of the busiest weekends in a long time and I'm still pretty exhausted. That's what inspired my casual outfit. I just wasn't in to mood to wear shoes over 2" tall. Cue my Chanel's, the best shoe to ever walk into my life. (See what I did there? heh heh.)
I'm off to eat a late dinner and do some work for my shop.
Have a happy Wednesday tomorrow!