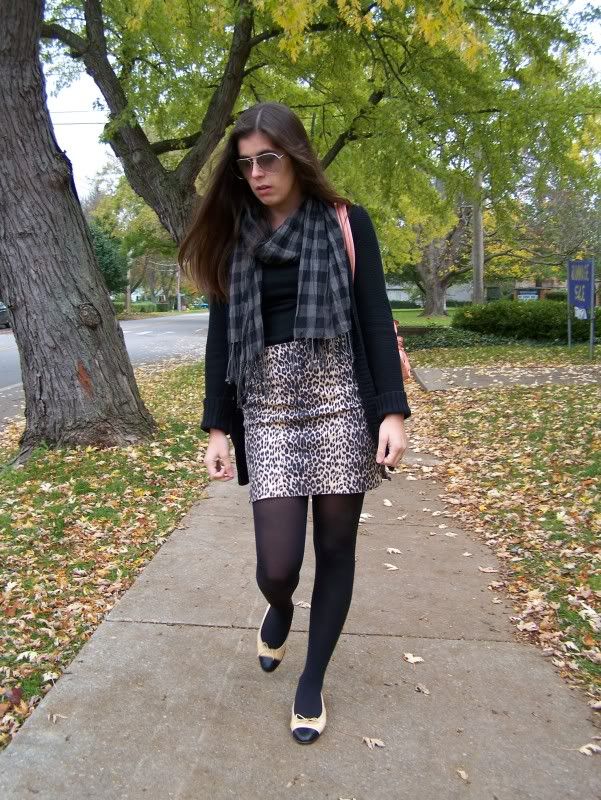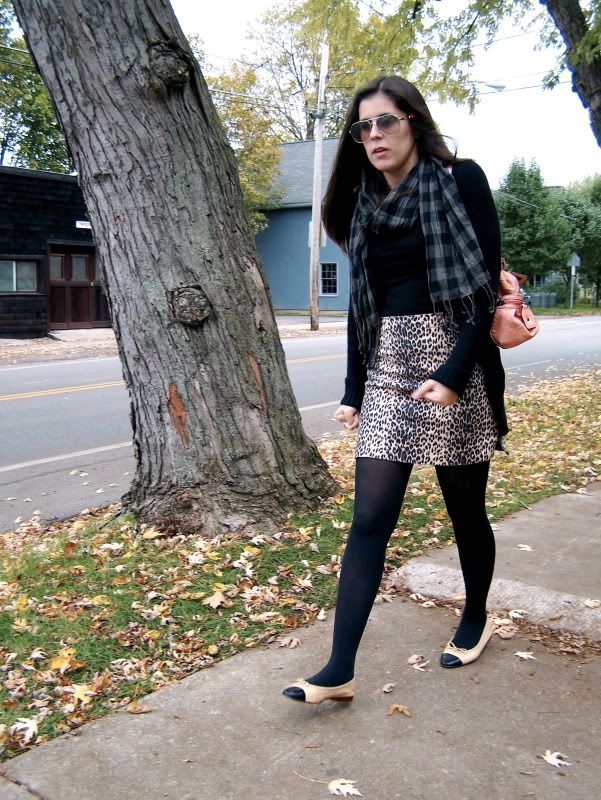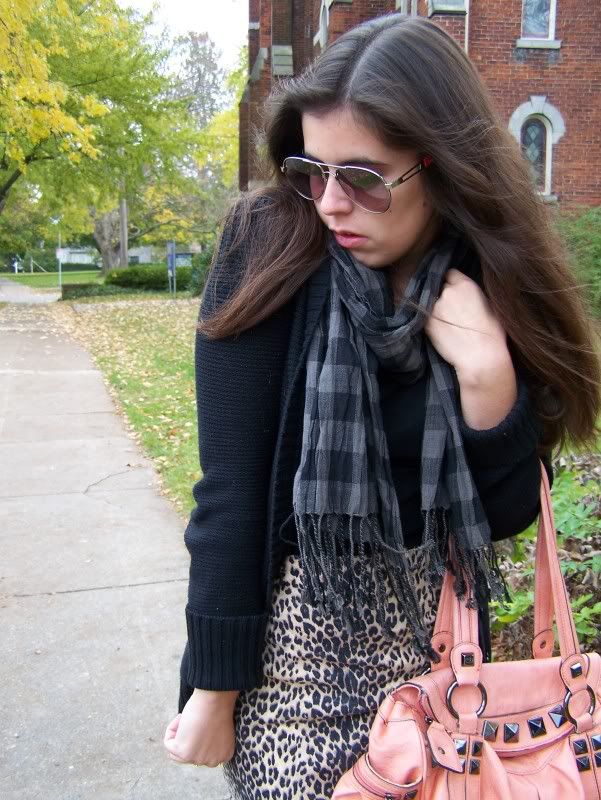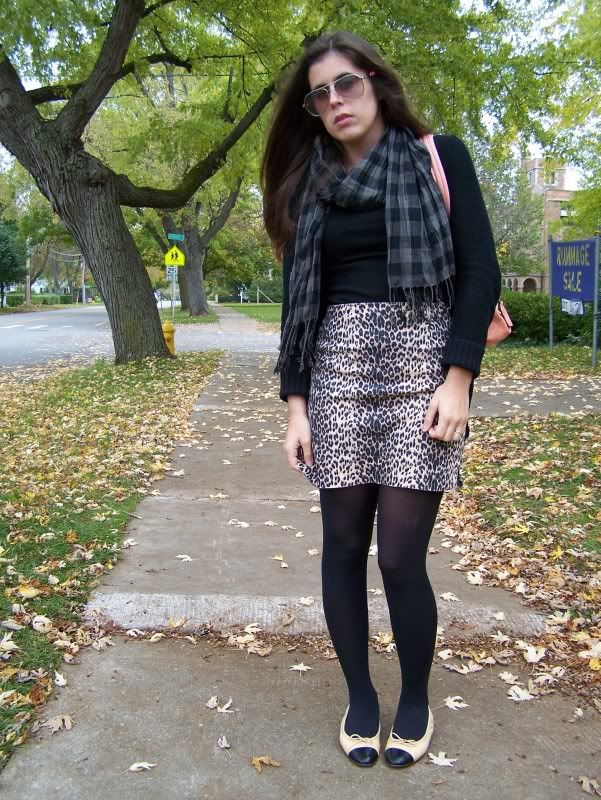 Vintage leopard skirt (last seen WAY back HERE), Target scarf, cardigan, and tights, Vintage Chanel flats (last seen HERE), random scoop neck tee, Luella sunglasses, and Kathy van Zeeland purse (last seen HERE).
I was quite disappointed when I arrived to work and found that I had left my change of shoes at home. I had originally planned to wear my Sam Edelman boots for the first time, but I like how this turned out better. Plus, it was also a lot easier to walk around town.
This is actually one of my first attempts at pattern mixing, I think it turned out okay. I usually stay away from mixing two kooky prints together, I feel like I look like a homeless bag lady. Which I probably looked like already with my giant purse. It could have easily contained many bottles and cans. It's my trusty sidekick and I haven't used in awhile. During the fall and winter I love it as my regular bag, it's very abusable. Which is something I tend to do to my bags. A lot of it comes by accident since I'm a bull in a china shop. I knock things with while on my shoulder, drop it, scrape it on the ground, and shove it places it shouldn't be. Aside from a few scrapes, it still looks new. Amazingly.
I'm heading off to nurse my full belly. My boy made pickle marinated breaded chicken. He calls it pickle brine marinated pan-fried chicken breast (that's a mouth full). What a hit!