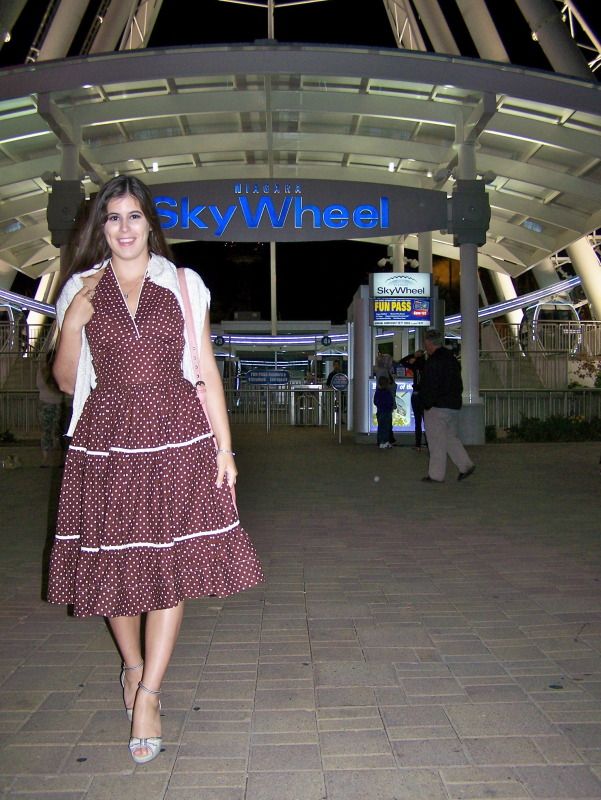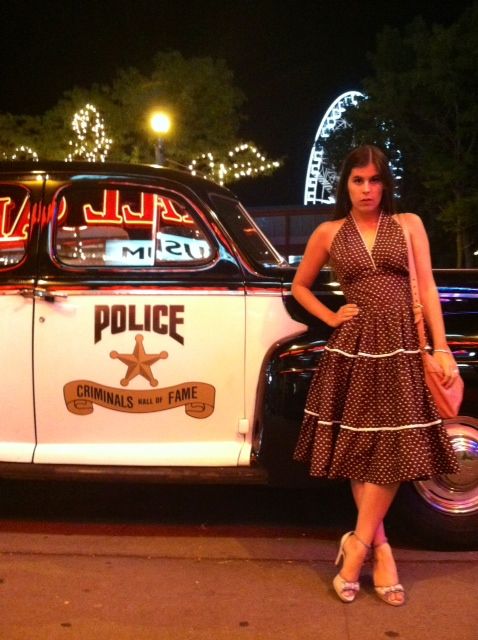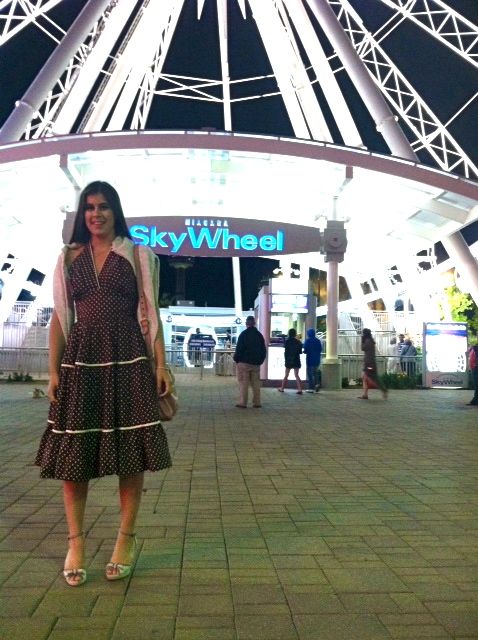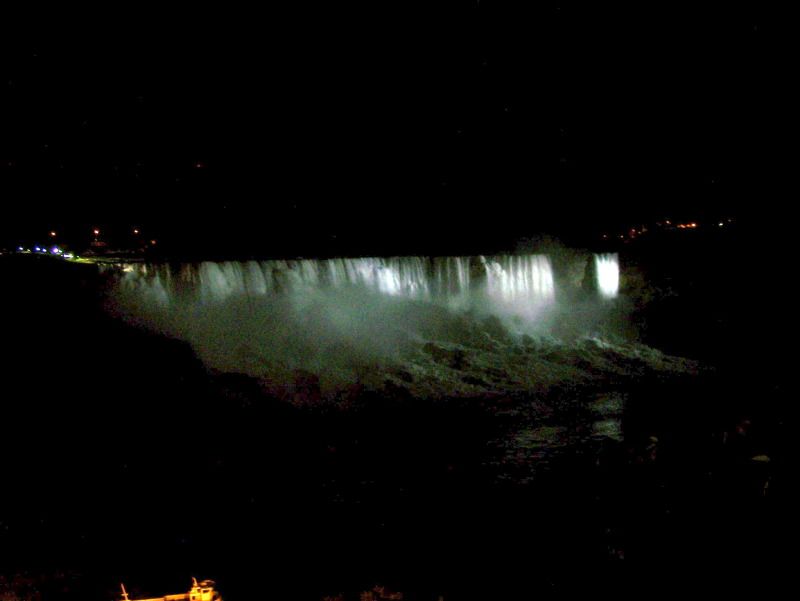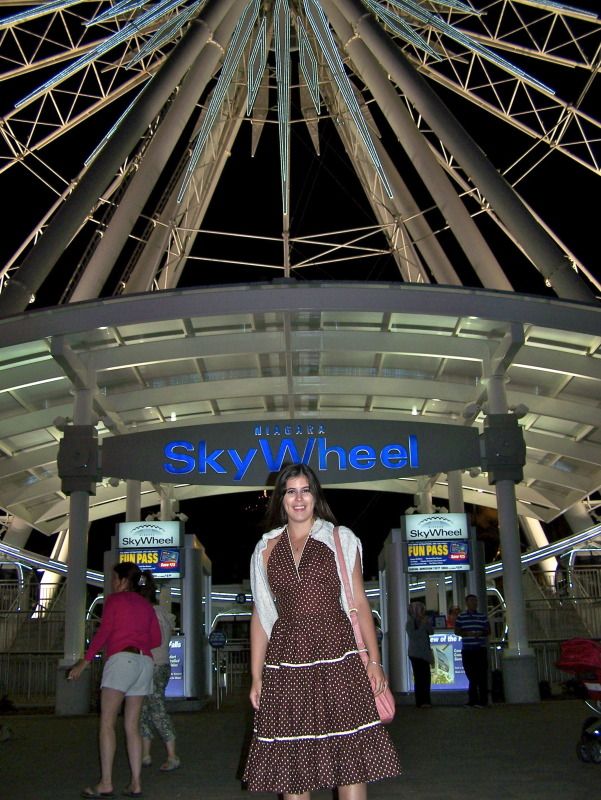 Vintage 1950's dress, vintage sweater (on my shoulders), thrifted bag, and American Eagle heels.
On Tuesday it was my 23rd birthday. Because I live so close to Niagara Falls, I took a mini-trip to Canada. My parents and boyfriend Brian were generous enough to take me out on a Tuesday - thank you!
Brian and I rode the Skywheel and we all took a walk by the falls. I got to see a lot of neon flashing lights and got to wear this amazing dress. I'm a sucker for 1950's style: the dresses, shorts, skirts, and cardigans. The styles also compliment my figure better.
I just absolutely love this dress. Circle skirts + polka dots = heaven in my book. With the addition of my sweater, I felt like Carrie Bradshaw circa season 2 of Sex And The City (Grrr I couldn't find a photo of the outfit! See the episode "Old Dogs, New Dicks").
I kept the styling simple by adding a feminine pump and beige sweater for when it got cold.
Overall, I had an amazing birthday this year. A surprise party, a trip to the zoo, and I got to go to Niagara Falls. I'm so lucky to have all these amazing people in my life. Thank you everyone! <3