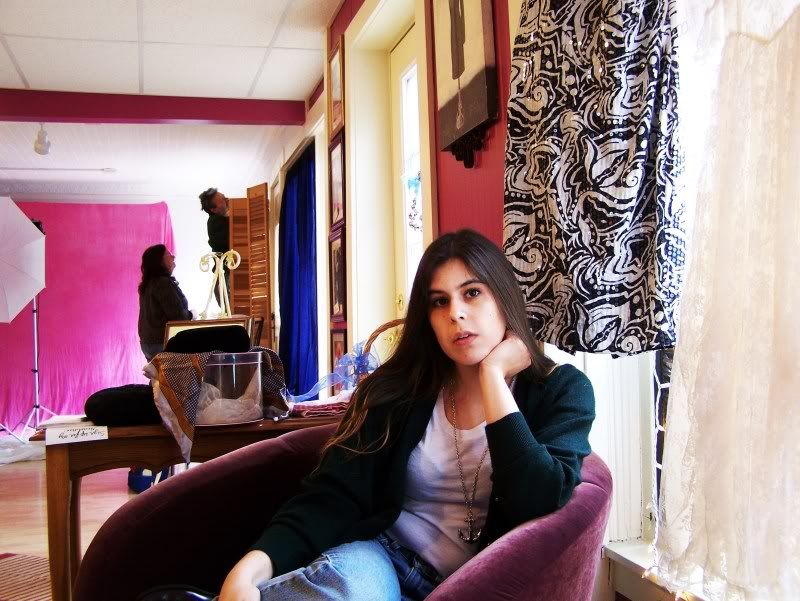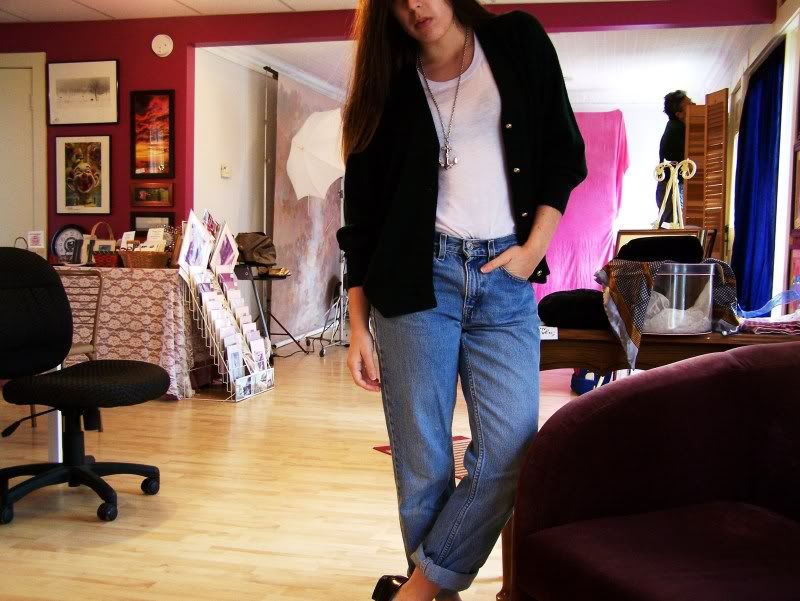 Thrifted 60's forest green cardigan, Forever 21 tee and anchor necklace, thrifted 90's Levi's, and thrifted Bass loafers.
Took some crappy self timer shots at work today while it was slow. I threw on this outfit in 5 minutes and didn't realize I looked like I walked straight out the 90's. Big cardigan, high waist Levi's and loafers. Okay, maybe I looked more like a boy from the 90's...
Speaking of boys and loafers, boys HATE them (unless they're my dad but he loves loafers in general and is not really a boy). My boyfriend makes fun of me mercilessly when I wear them and hopes one day I'll wake up and realize how ugly they are. (I realize this fully, I can just see the charm in ugly garments).
Overall, a comfortable outfit for a pretty dreary day. Which was super depressing. Going from 75 degrees back to 40 is almost unbearable. The only bright side of this situation is I can still wear all my sweaters and heavy coats. I was not really ready to put them all away anyway.
Hope you're having a lovely week!