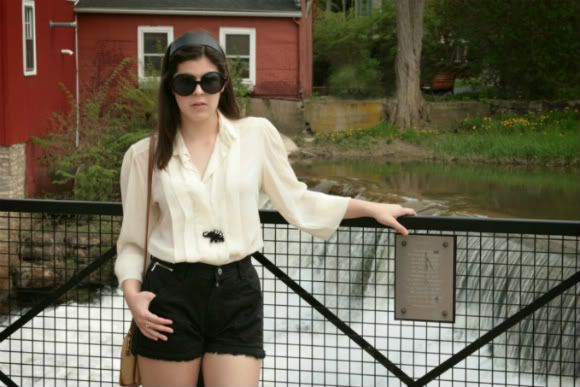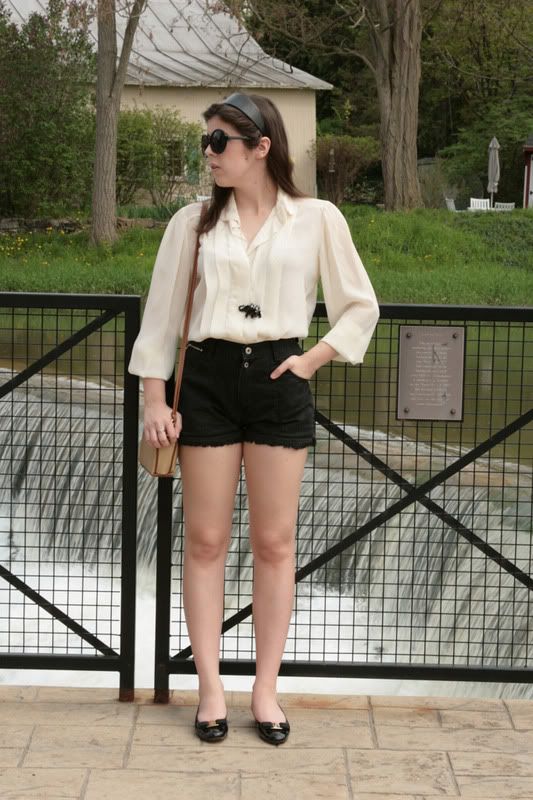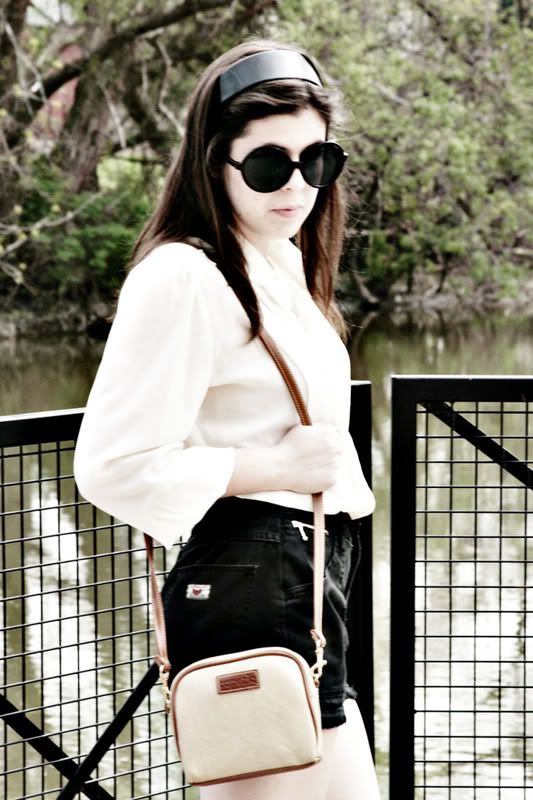 Thrifted button up, thrifted vintage Jordache shorts, Ferragamo flats, Candie's elephant necklace and thrifted Capezio purse.
I took a trip out to Honeyoye Falls with my mom last Thursday and we snapped some photos. I loved standing by the falls feeling the power of something so much bigger than me. It's so relaxing.
The temperature was scorching and the Ferragamo's were probably the worst choice for footwear. Walking around town my feet got so swollen. Darn humidity.
My boyfriend utterly and completely hates this button down although it's one of my favorites. He calls it my pirate shirt, so I try to wear it when it's not around. Come to think of it there are several pieces in my closet he's made nick names for. Boys will be boys.
I'm off to enjoy today, it's my nothing day where I get to do well...nothing. Probably going to play Sims 2 for the rest of the day.