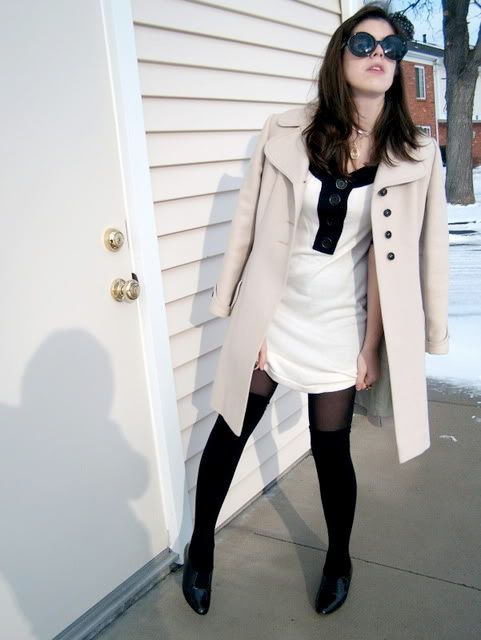 Marshall's dress from 4 years ago, vintage coat and shoes, Target tights and thigh high socks, Icing sunglasses, and Forever 21 rings.
It was absolutely freezing today. The only logical thing to do was put on a winter dress, a warm coat, tights AND thigh-high socks. I was toasty in my outfit, especially in my coat which is 50 years old. Even so, it feels like it was made for me.
My choice in footwear was quite strange, but it could be that the shoes are just strange in general. I can't quite figure out what they're supposed to be. Kind of a cross between oxfords and dress flats. When I found them for $1.75 at Salvation Army, I said "What the heck? I'll give em' a try." So comfortable!
I hope all you lovelies are staying warm!
xoxo,
Morgan