Sorry about the bad photos, the light was bad today. When I got home from class (yeah they started again) it was very gray and snowing like crazy!
So, as I already stated classes began again today after my week long break. I woke up late and rushed to get ready. I really wasn't in the mood to hike my sleepy butt all over school in heels. I opted for flats.
I haven't worn this jacket in about two years, but ever since I wore it on Valentine's Day last week it's become more and more appealing to me. Couldn't help but reach for it today when I was getting ready. Maybe I should stop doing that...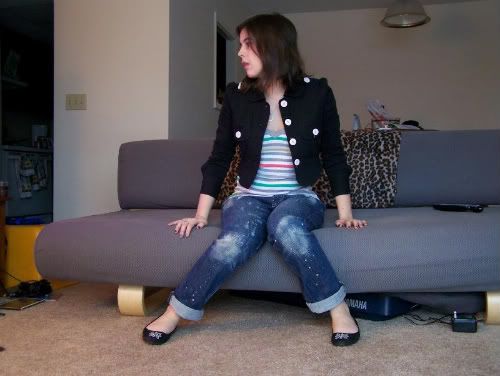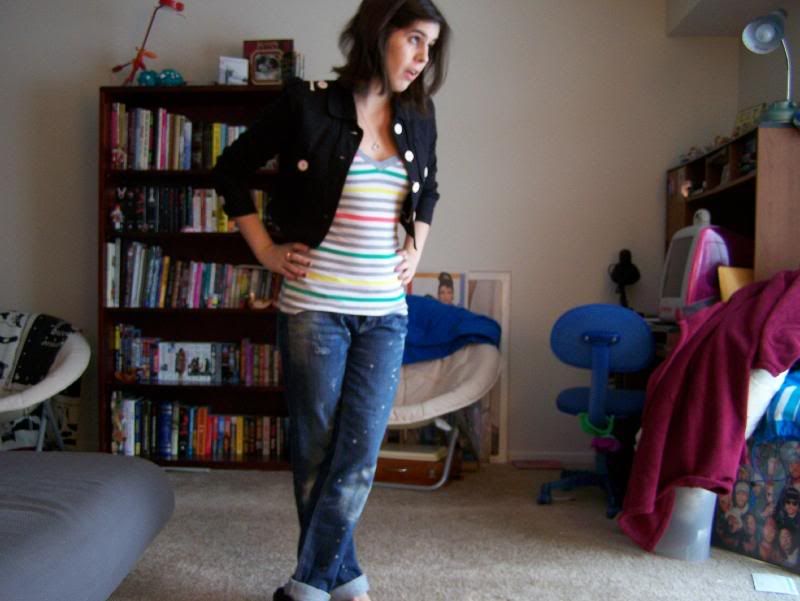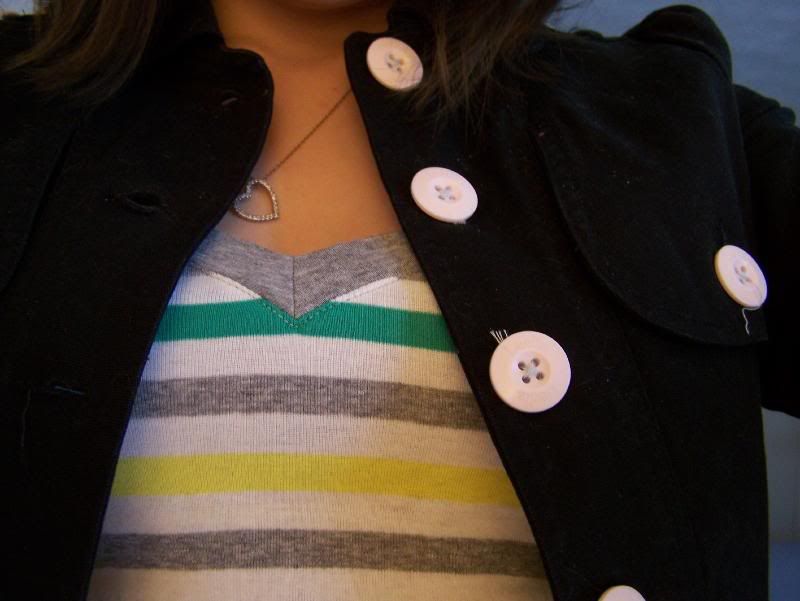 Up close.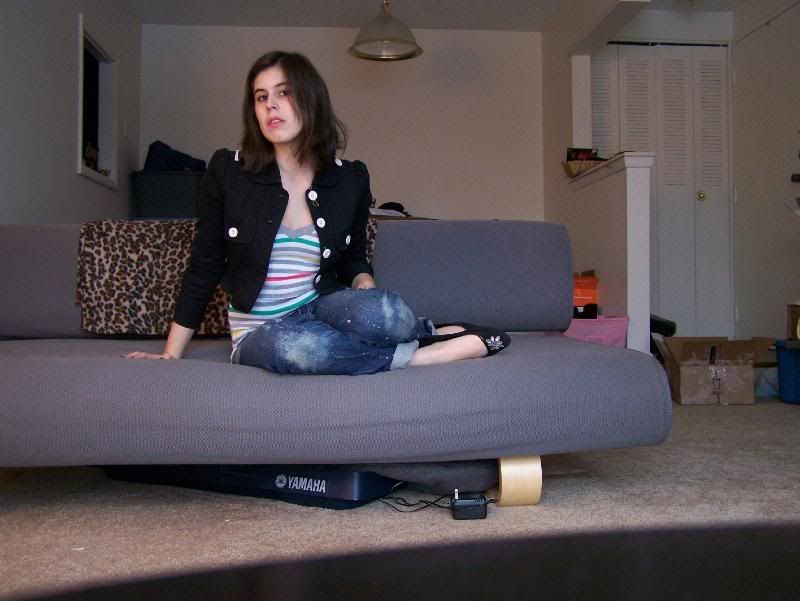 After I was done taking pics I realized my fly was down the whole time...oopsies. Good thing you can't tell.
Jacket - Luella for Target
Tee - Old Navy
Jeans - Express
Shoes- from TJ Maxx
Heart necklace - gift from the boyfriendd
And lastly...
Me hugging my cat to death. haha.
xoxo have a wonderful evening!