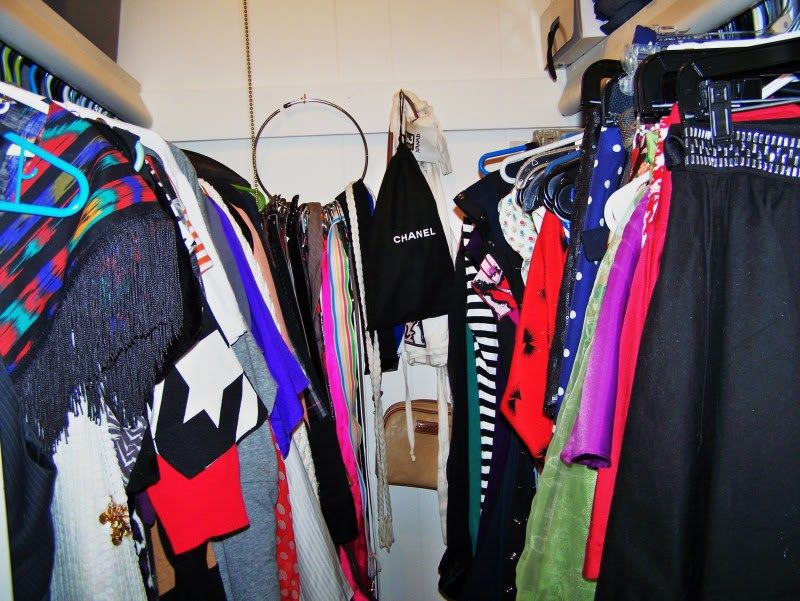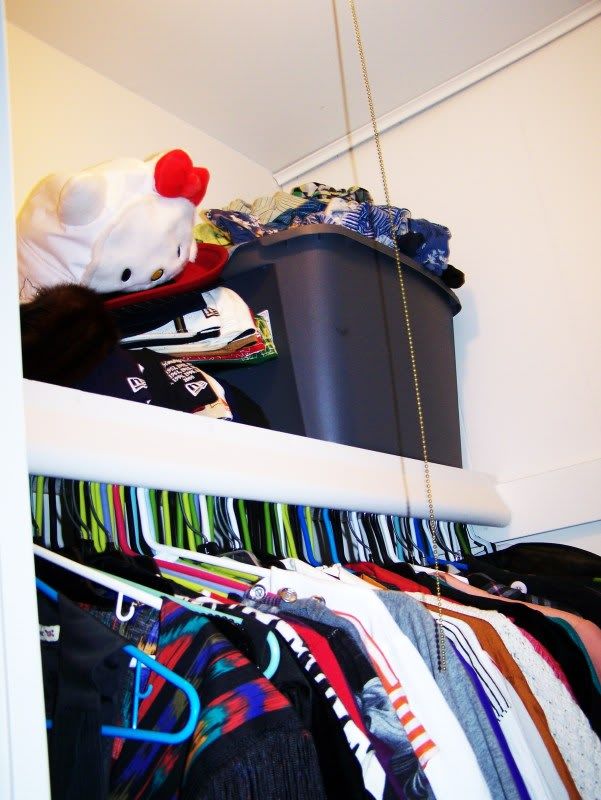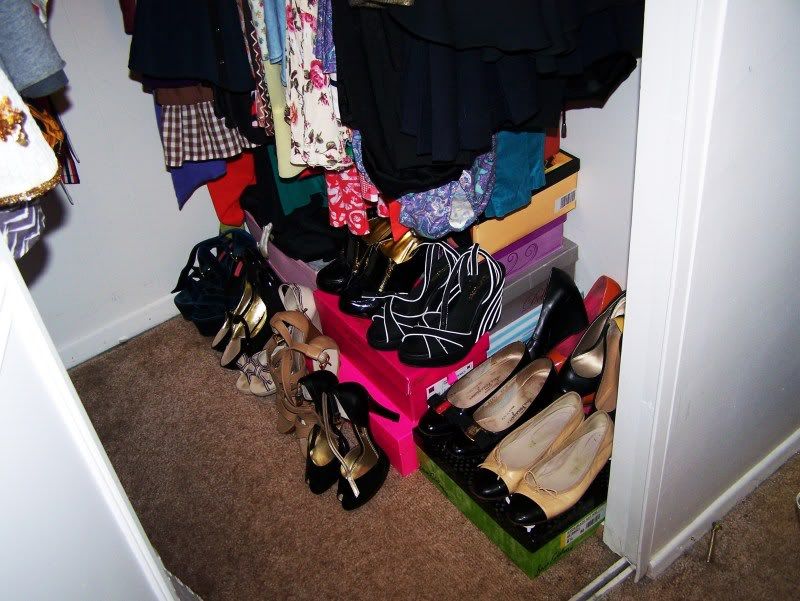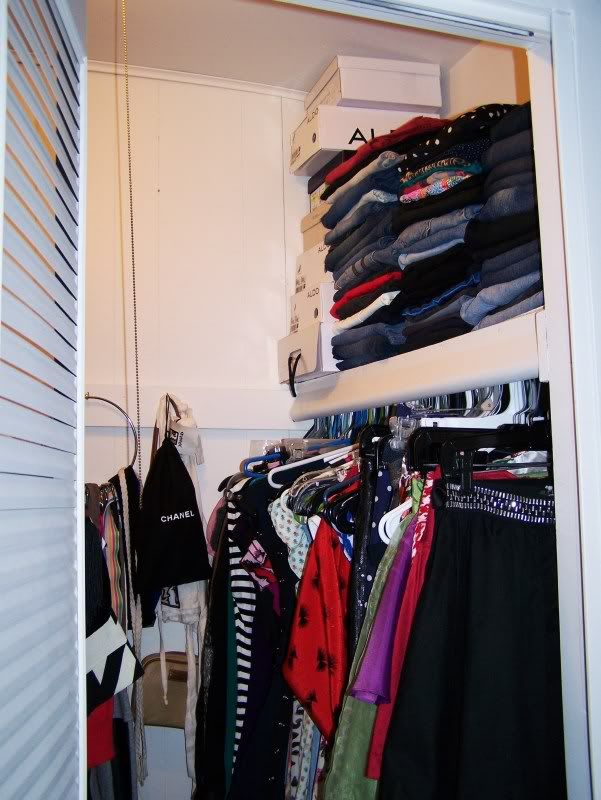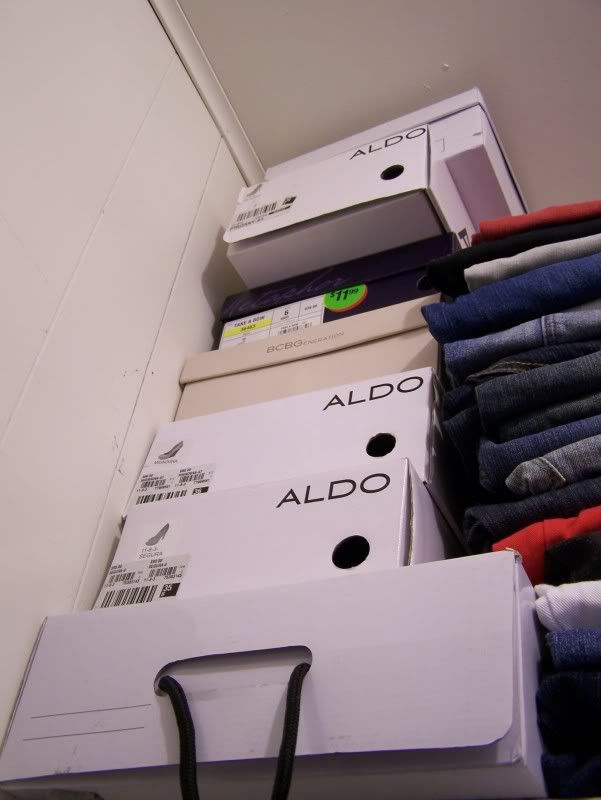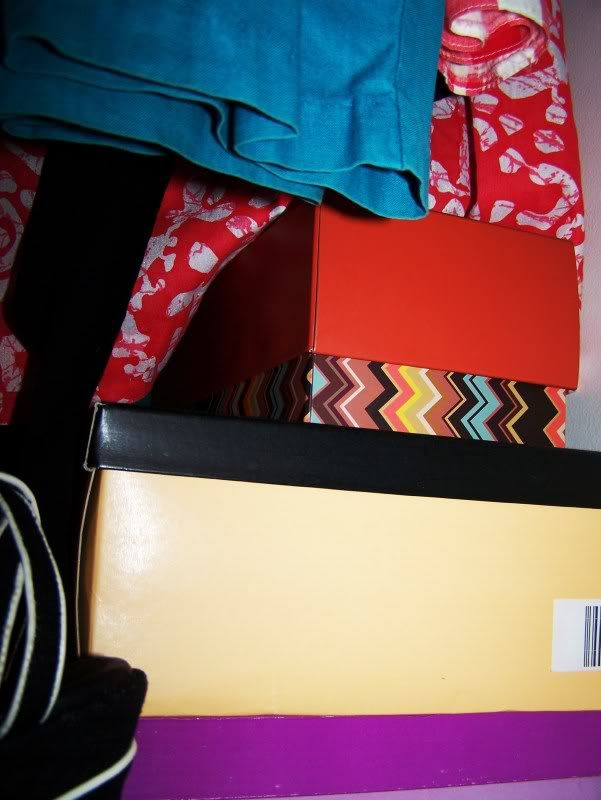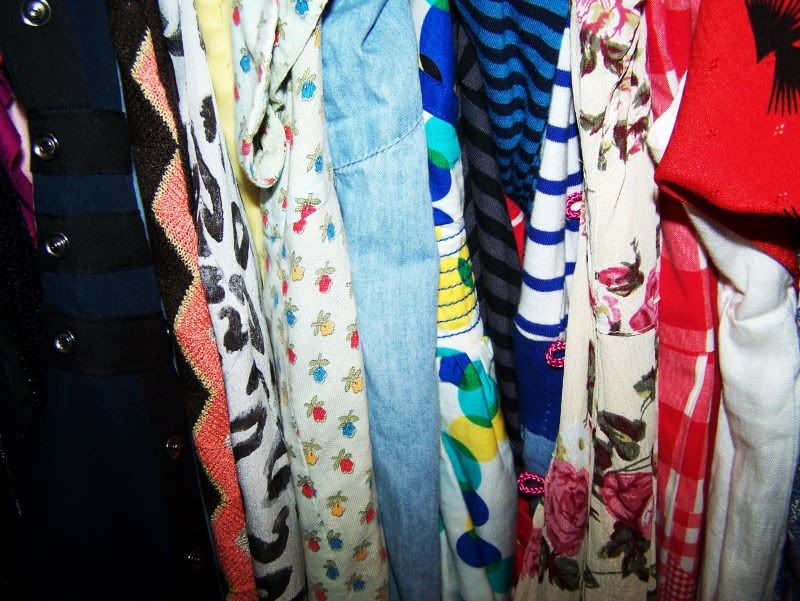 Living in a small apartment, I would say that my closet is of decent size. Being an evil girl, I've banished my boyfriend to folding his shirts on the closet floor. If you can believe it, all my clothing used to hang on one side. By Brian giving me the green light to take over the other side, it just enabled me into buying enough clothes to fill it up. (Joking, that totally would have happened anyway.)
I keep things pretty crazy organized, but it's due for another straightening session. It's something that I do occasionally. It's pretty nuts and OCD. My shoes being perfectly straight is one of the craziest. Obviously, I have way too many pairs of shoes. I don't wear a lot of them and those are the pairs banished to the back.
Honestly, I love my closet and I hope you've enjoyed taking a peek behind the doors.