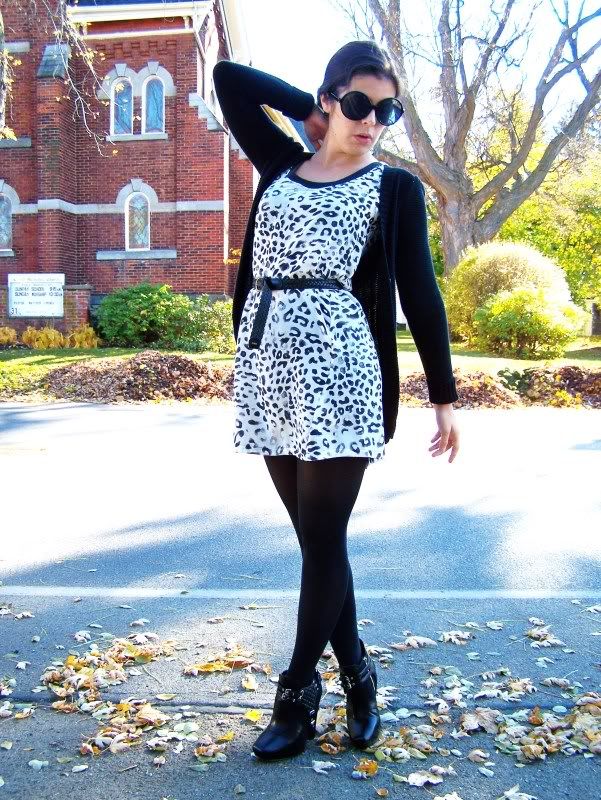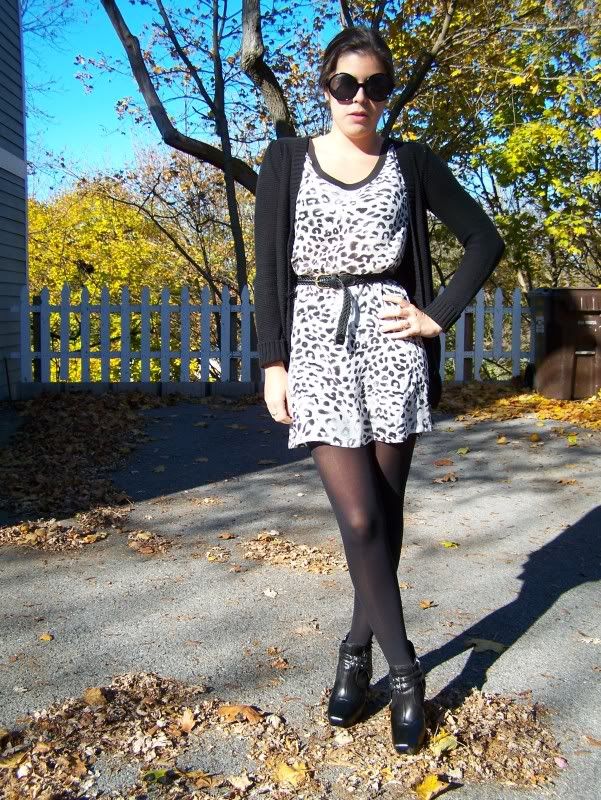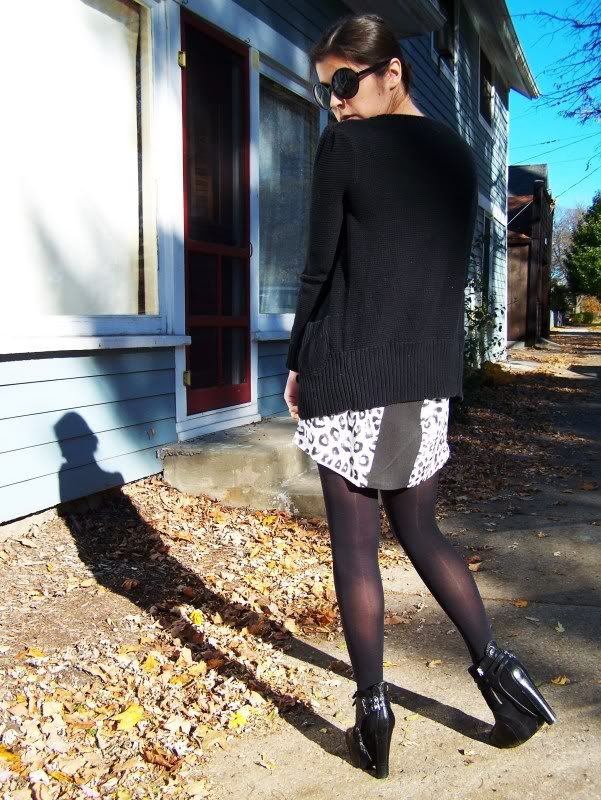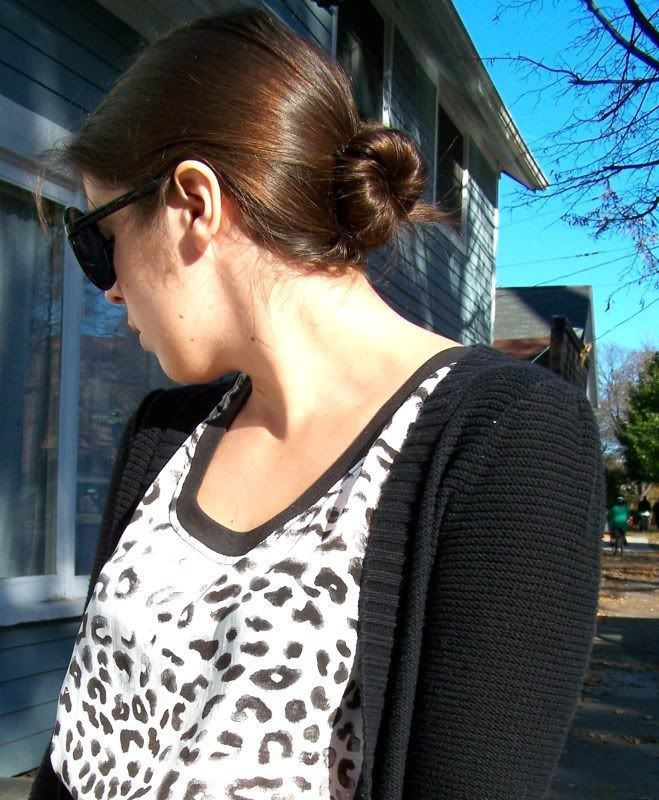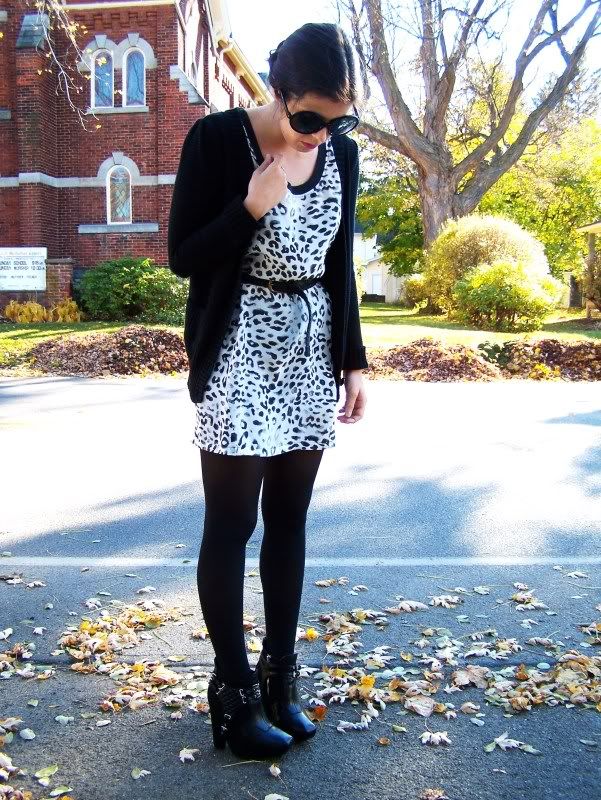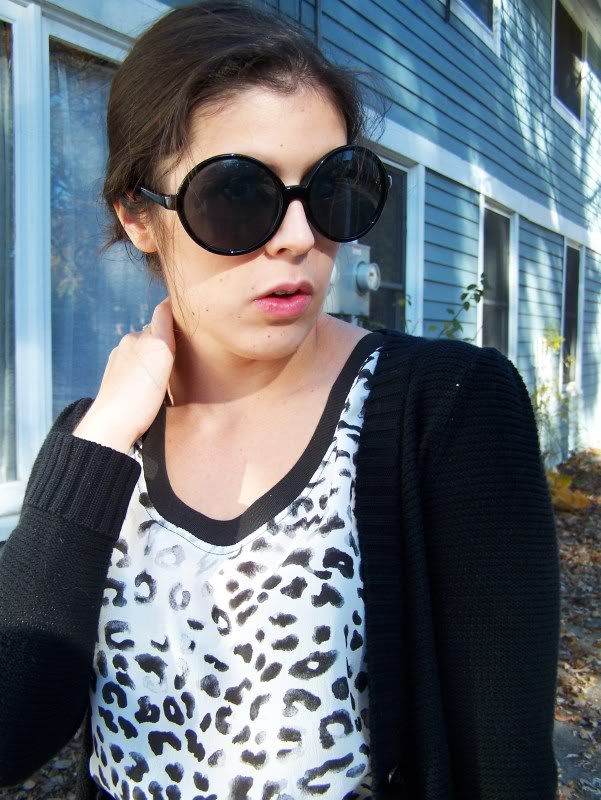 Rogan for Target silk shift (last seen HERE), Target cardigan, and Sam Edelman Zoe boots.
On Saturday I ended up wearing this outfit for 17 hours. Yes, shoes and all. Once again I'll say that they are the most comfortable shoes I own. I also couldn't leave the house that long without my trusty cardigan. I know, I wear it way too much. I love this shift too because it's almost a mullet dress, almost. It's short in the front and longer in the back, but not too drastic.
For my 17 hours out, I went straight from work, to a little shopping, a housewarming party, and late night bowling with my best friend. A much busier weekend than I'm used to. It was so fun!
I also rocked my new favorite up-do, a bun. For a long time I loathed wearing buns do to my strict ballerina roots. Ballet six days a week with a tight bun will do that to you. It sure made me an expert on buns though (not THOSE buns haha).
I must go, my cats are trying so hard to get into their food cabinet. They're monsters.