On Thursday it was a beautiful day in Ocean City. The boy and I took a walk around the whole city and ended up taking some pics at the Inlet.
The inlet was beautiful and so blue!
Here is an aerial view of the inlet and Ocean City.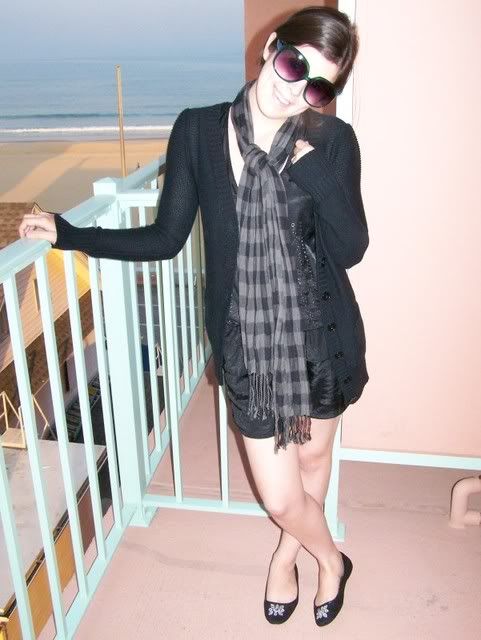 When the sun started to set I came back to the hotel to put on my grandma sweater again. I also had to change my shoes, the sandals were killing me!
Oh and one more thing, we went to an outlet mall to look around and I found these shoes that I've been dying to have! They were much cheaper at Marshall's!
Silk romper - Charlotte Russe
Checkered scarf - Target
Gladiator sandals - Marshalls
I'm back home now but I had a blast on vacation! I hope everyone else is having a wonderful time!
xoxo