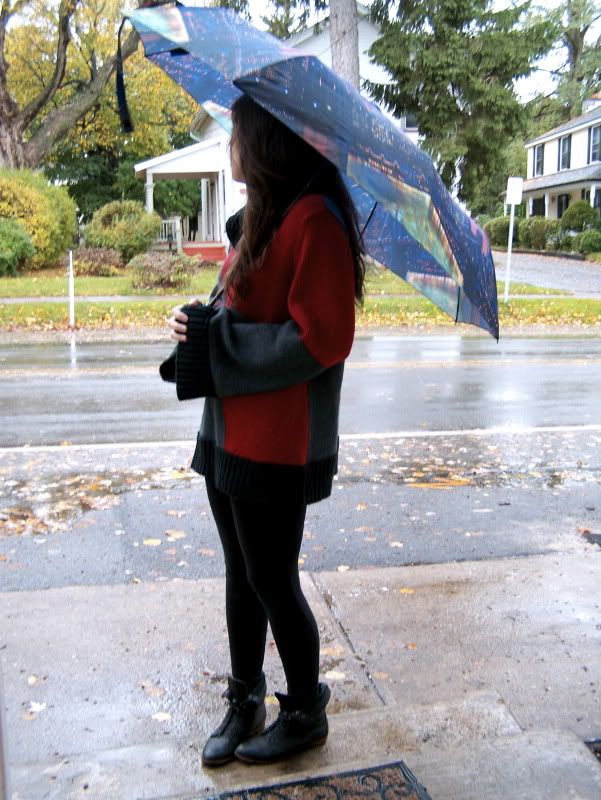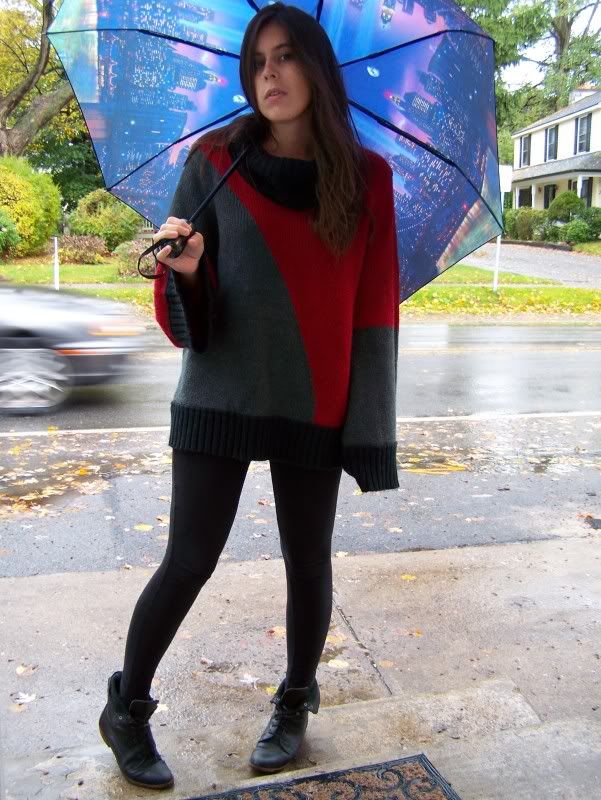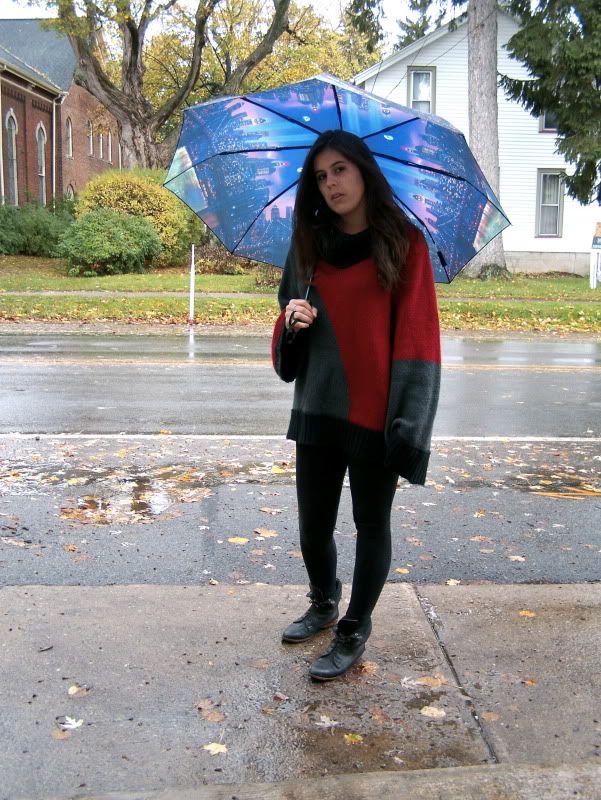 Thrifted sweater, Charlotte Russe leggings, and thrifted boots.
Alright, alright, I'll admit it, I'm a leggings junkie. When you live in a climate with such a harsh winter, they're perfect. I'm no advocate of wearing leggings as pants though, no way. Even though this sweater is almost too short to wear with them. I think I won't be pairing it with leggings in the future. I don't want the world to see every nook and cranny of my bum.
The weather was absolutely miserable this weekend, and it seriously made me think of packing everything up and driving all the way to California. Yes, sweater weather has arrived. I love sweaters, LOVE them. I just don't like the weather that comes along with them. If the temperatures dipped into the 40's or even 30's with sunshine all the time, I don't think I would have a problem.
Rain and wind, sleet and snow = NO FUN.
Well, today's my day off. Time to turn on the heat, put on some slippers and clean my apartment. Fun day. No, it really is, that's not sarcasm (for once).