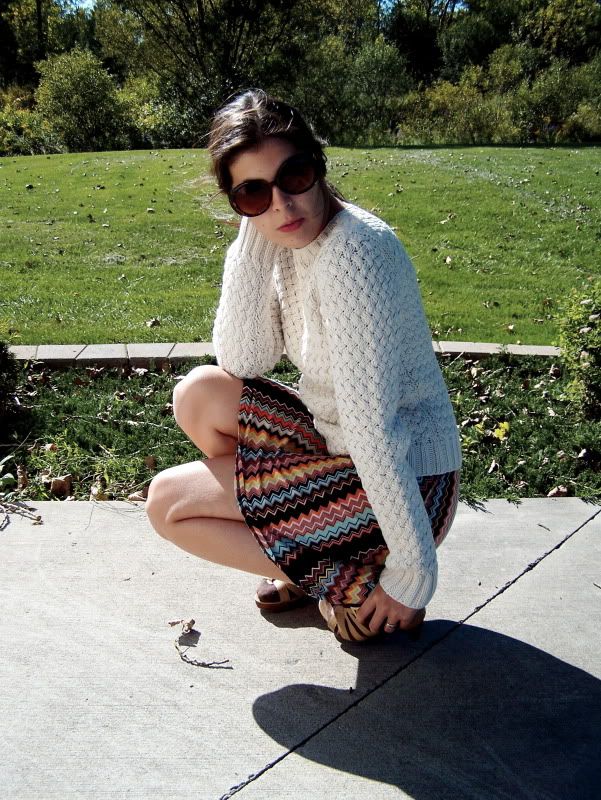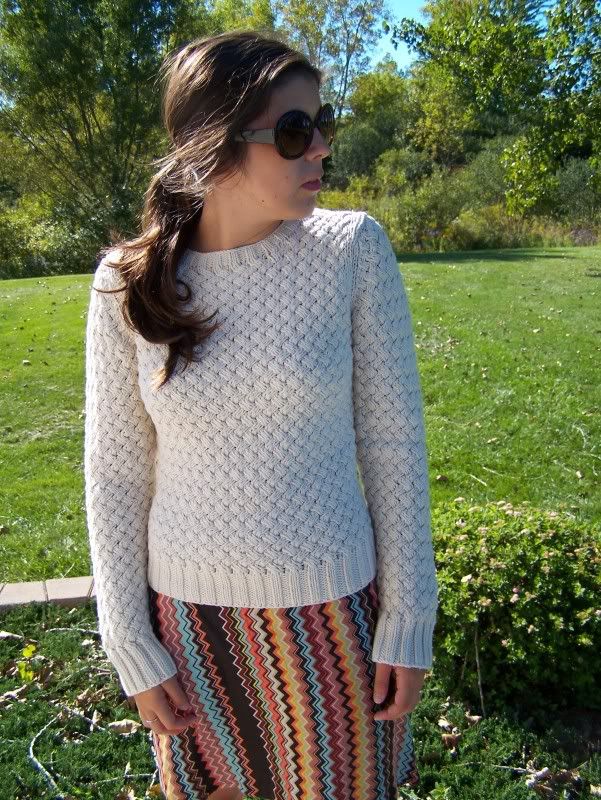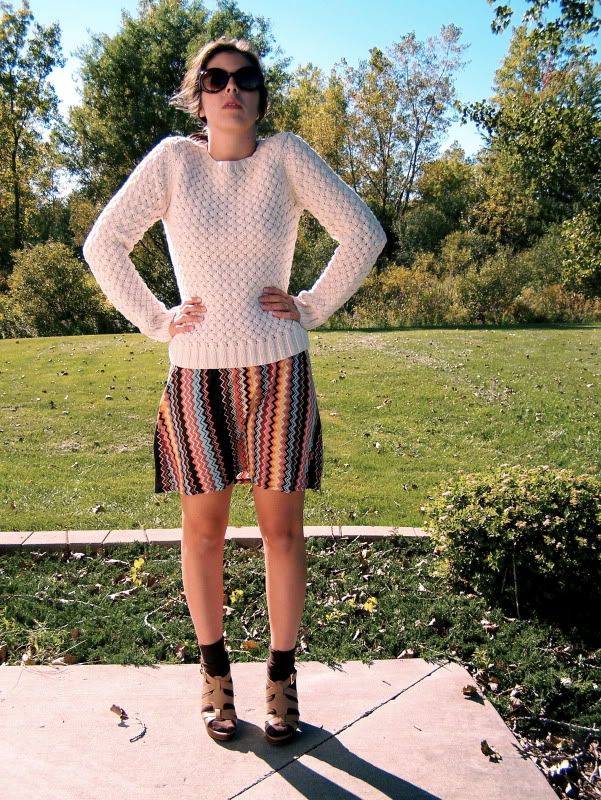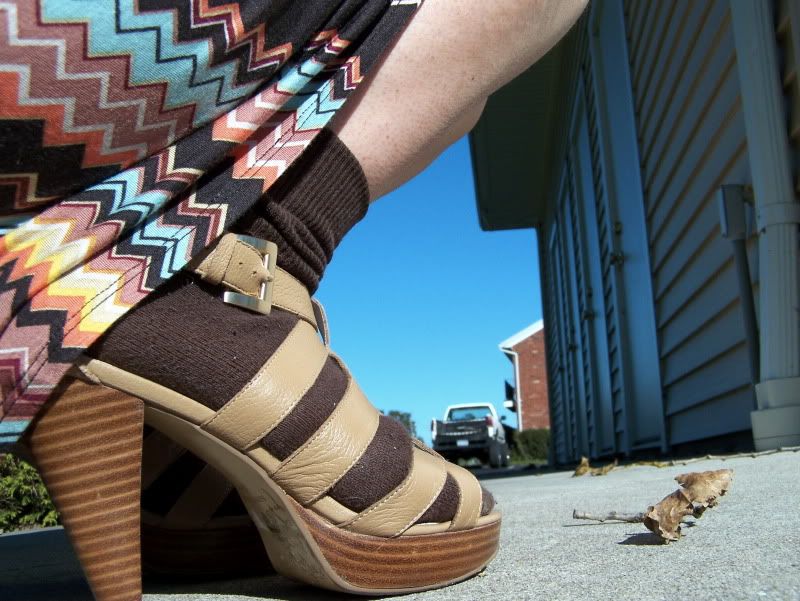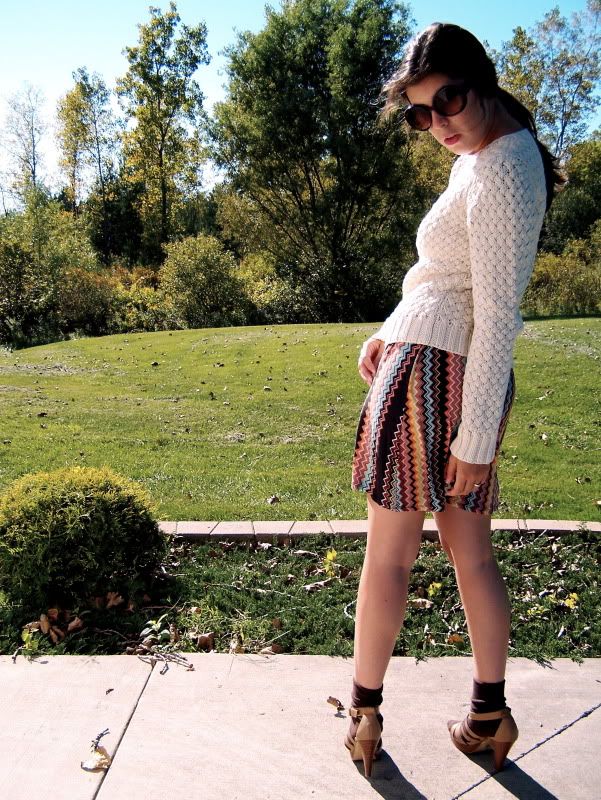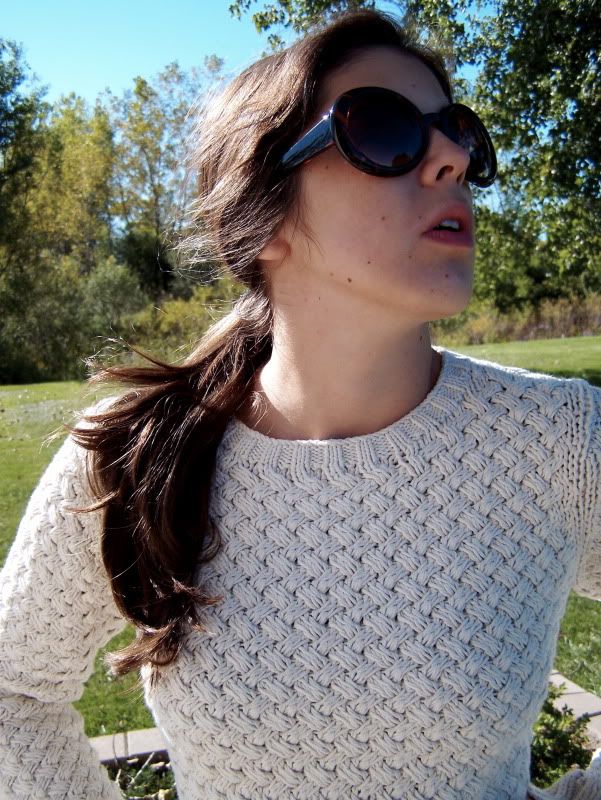 Thrifted Express basket weave sweater, Missoni for Target chemise, thrifted Nine West sandals, my boyfriend's socks, and Forever 21 sunglasses.
As strange as it sounds I have been looking for the perfect night gown/slip like dress. So when I stumbled into Target picking up kitty litter, I noticed a ton of these Missoni for Target chemise's left. It was PERFECT and love at first sight. I'm so in love with the chevron print. As soon as I swiped my card I was picturing a million ways to wear it. I honestly can't wait to wear it with brown tights and my horrid grandpa cardigan.
Since it was too warm Sunday for a grandpa sweater, I settled for this amazing Express sweater. I found it at Volunteer's of America with the original $75 dollar tag attached. I scored it for $7. Making the dress a skirt was so fun, even though I got strange looks. Then again, when don't I get strange looks? I'm fine with that because I'll never compromise what I love wearing to please someone else.
I must be going though, I have to get ready to head to the bar to watch football with my boy and his co-workers. When did I start watching football?
xoxo