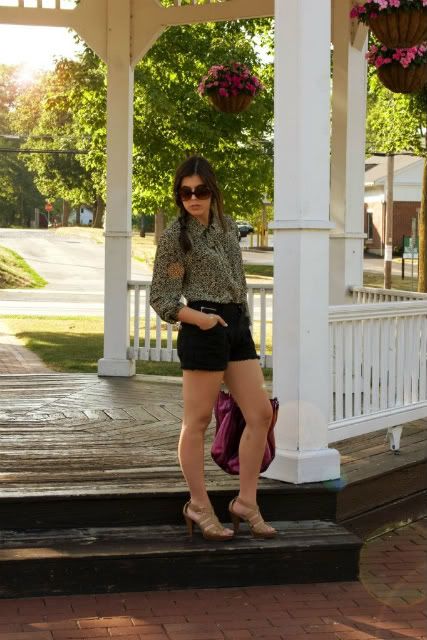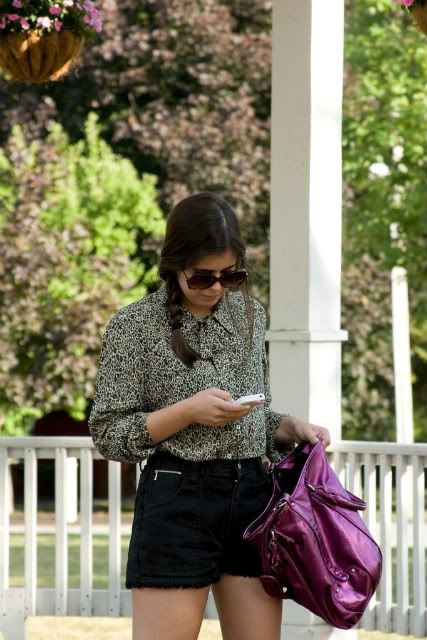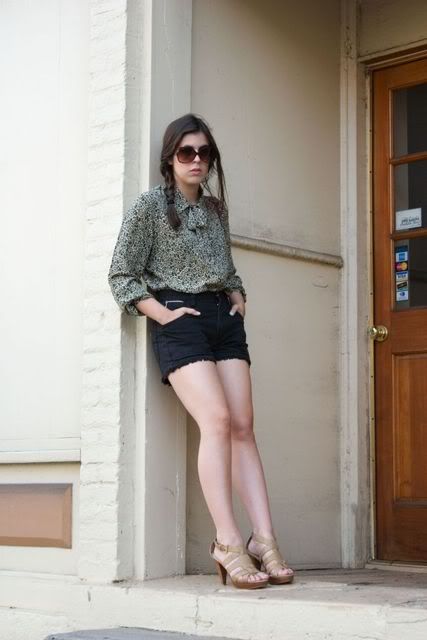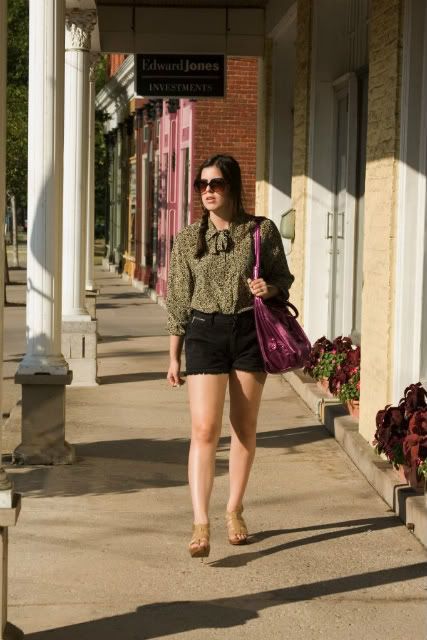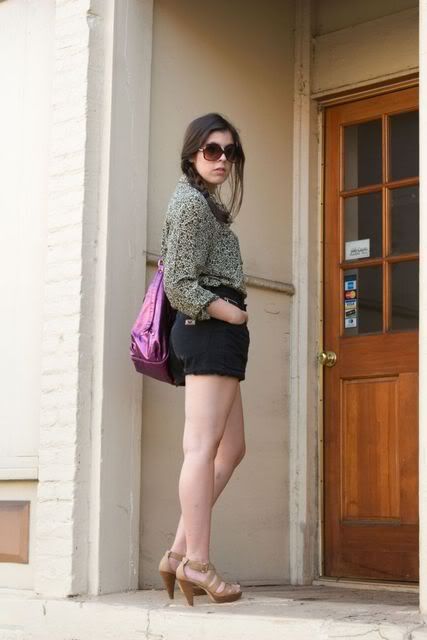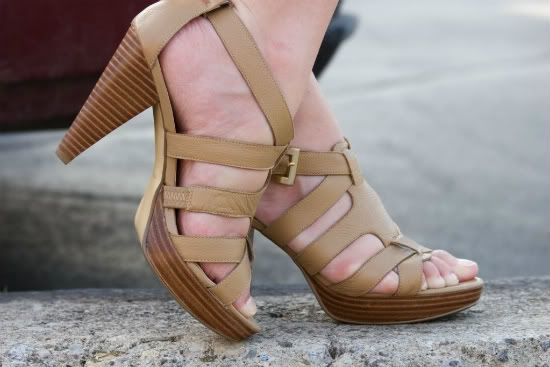 Thrifted silk blouse, vintage Jordache shorts, thrifted Nine West sandals, and gifted Gap bag.
After work last Friday my mom and I walked through town and enjoyed ourselves. We snapped a few photos. My mom is a talented photographer and we had fun taking these photos. The only problem was, I really shouldn't have worn this button up. I didn't expect it to reach almost 90 degrees. No long sleeves in the heat!
What I really want to talk about is the Nine West sandals I got for $2.50, that's right two dollars and fifty cents. Salvation Army has the best treasures! They go with almost everything in my closet; jeans, shorts, skirts, and dresses. I really can't wait to pair them with some whimsical skirts.
I didn't get to post this earlier because I had a busy weekend. My boy and I went to an animal shelter on Saturday and we got to pet some horses. I also got to get my picture taken in front of a giant bull statue, must show you guys. Then Sunday, we went on a little day trip to a little lake community. I found the tiniest vintage shop right on the water, what a fun day.
I'm about to go enjoy some quiet time with my boy, I hope you all had a wonderful weekend!
PS: I tried on this new app on my phone where you get comments about your outfit. It's kind of like Chictopia. Most girls don't like my vintage Levi's, they can't get over the high waist. Too bad I'll never stop wearing them!
To check out more of my mom's work visit her blog
here.