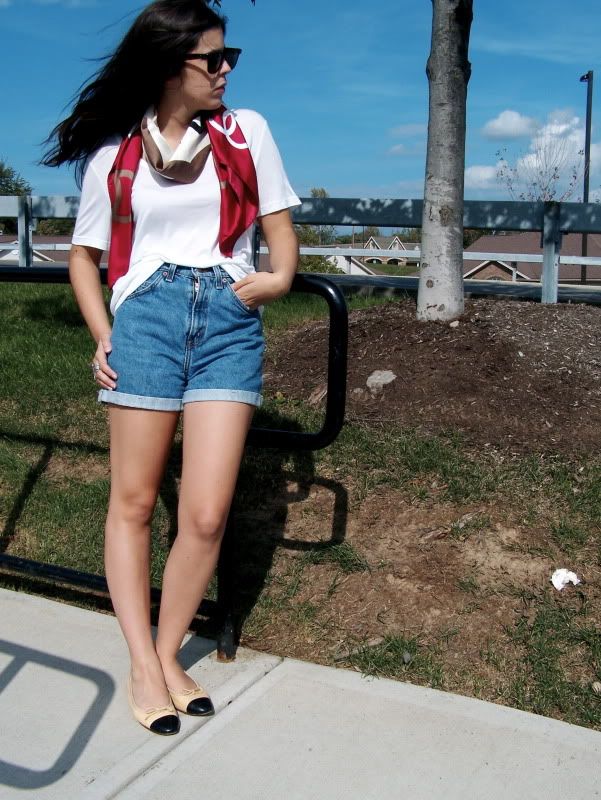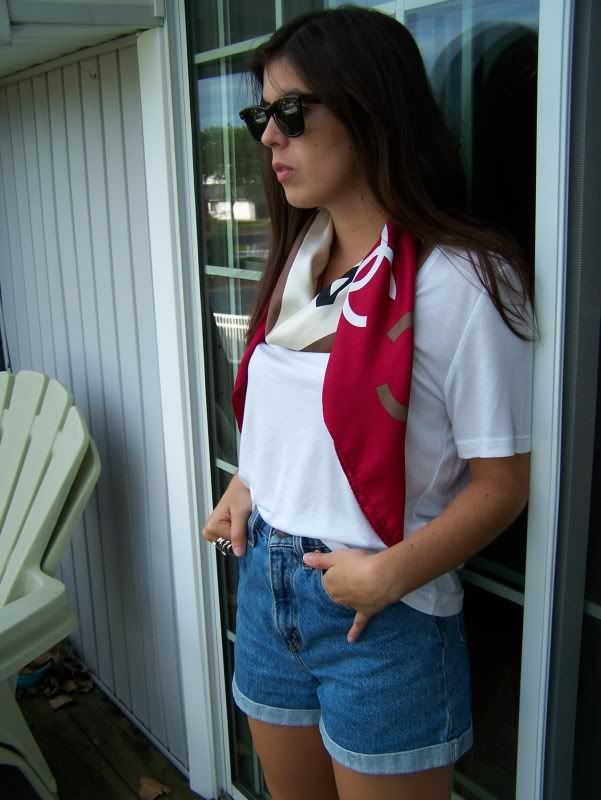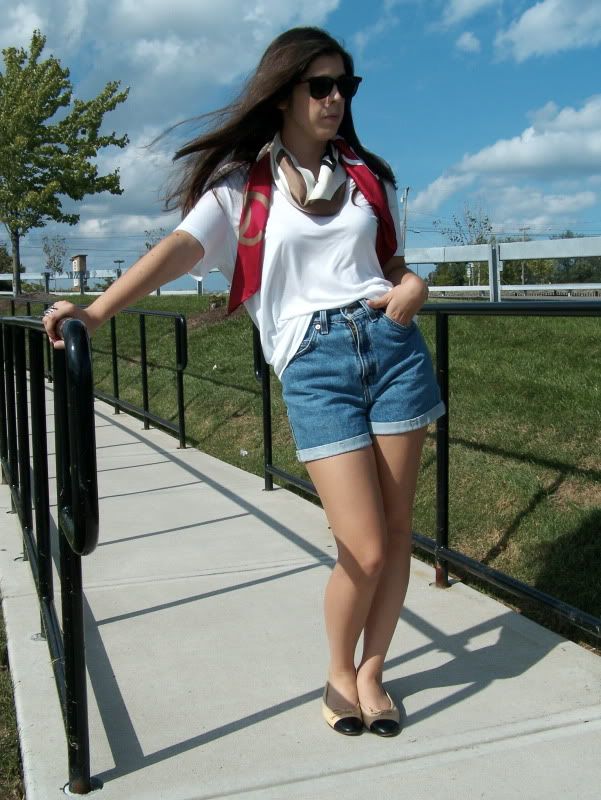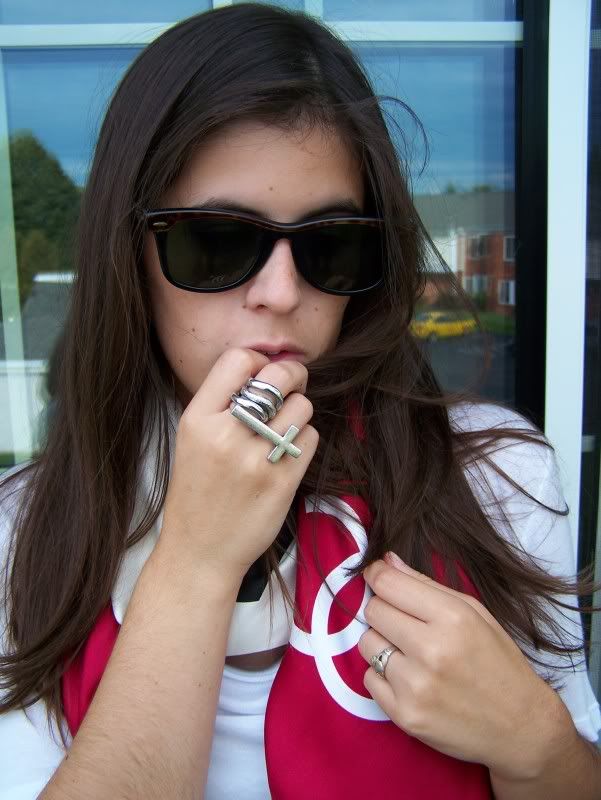 Vintage Chanel scarf and flats, thrifted vintage Levi's shorts, Target tee, vintage Ray-Ban sunglasses, Kohl's three ring set, and Forever 21 connector ring.
Took most of these photos while running errands on the Target walkway, mid way through my camera died. So we had to take the rest at home. It's funny how people think it's strange for us to be taking photos on the sidewalk. I guess when I stop and think about it, it is strange.
I digress. Since I have a cold I really wanted to stay casual today, hence the tee and jean shorts. Adding a silk scarf helps one feel better as well. Sometimes just a simple outfit is a breath of fresh air whether you're sick or not. Not having to think about what I'm wearing was nice.
Looking over my photos, I realized everything (minus the shoes) I'm wearing I got for under 15 bucks. The scarf was $12. An amazing find back in February at a local consignment shop. I'm 90% positive it's authentic Chanel from the 80's. The "made in Italy" on it is the only thing I'm iffy about.
Here's the full spread: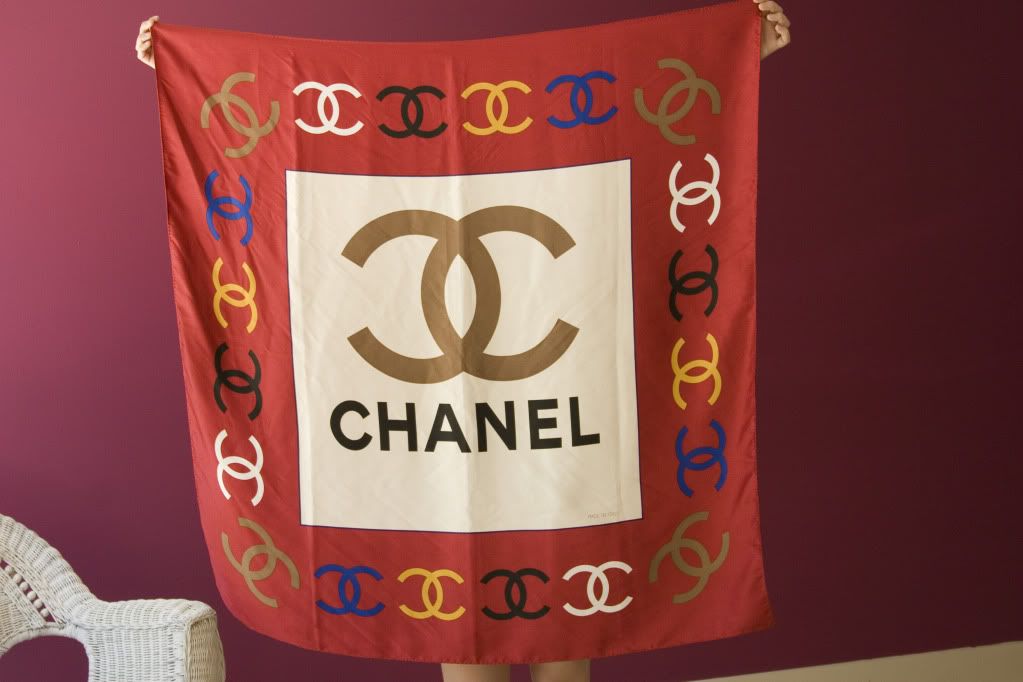 Anyway, today was my boy's three and a half year mark. I know it's strange we celebrate half anniversary's. He totally spoiled me by taking me to a special dinner, I'm a lucky gal! What I'm happiest about though is he took two days off from work to spend with me :)
So, I'm off to enjoy my night with my baby.
xoxo