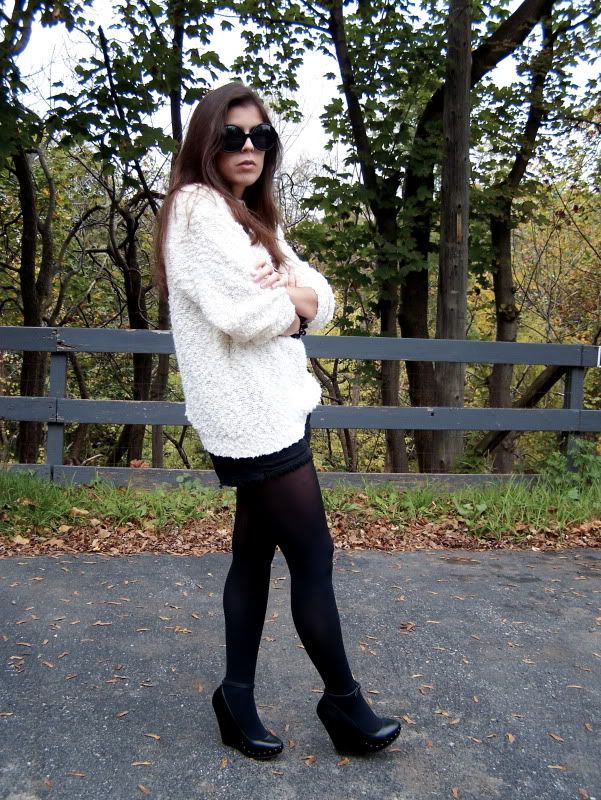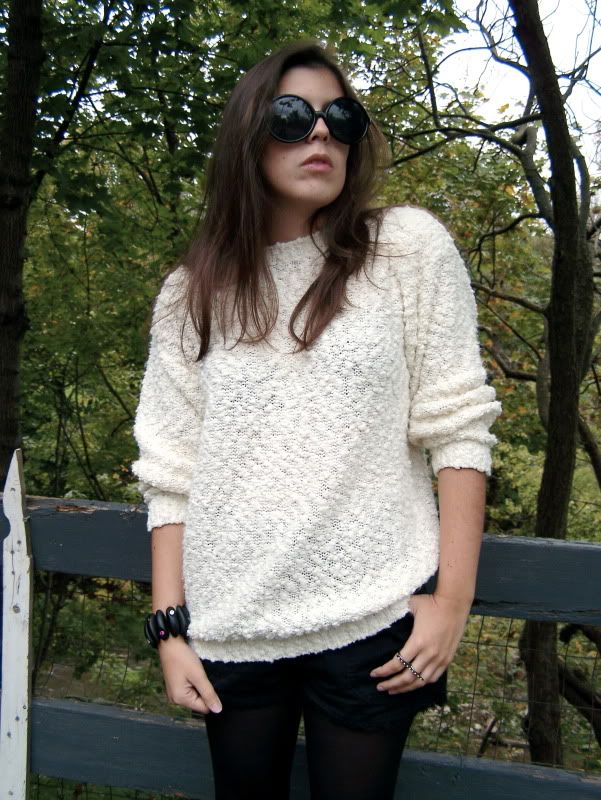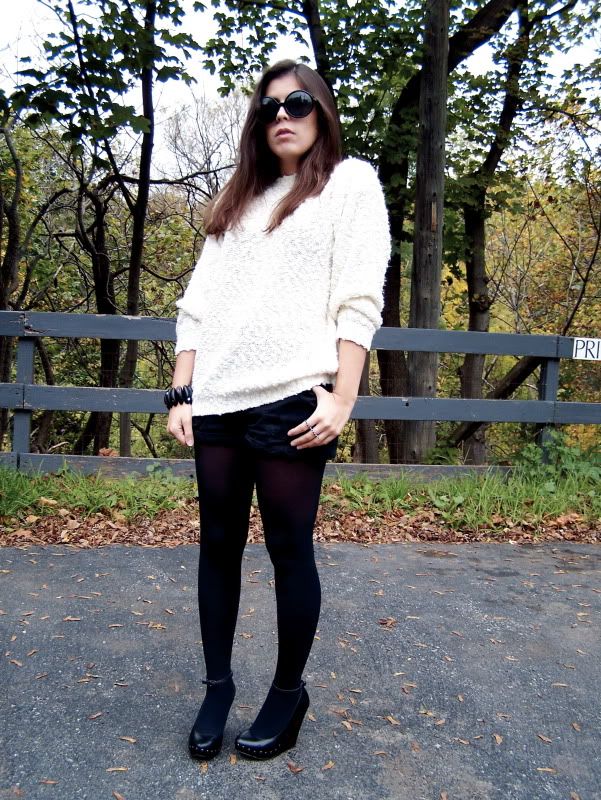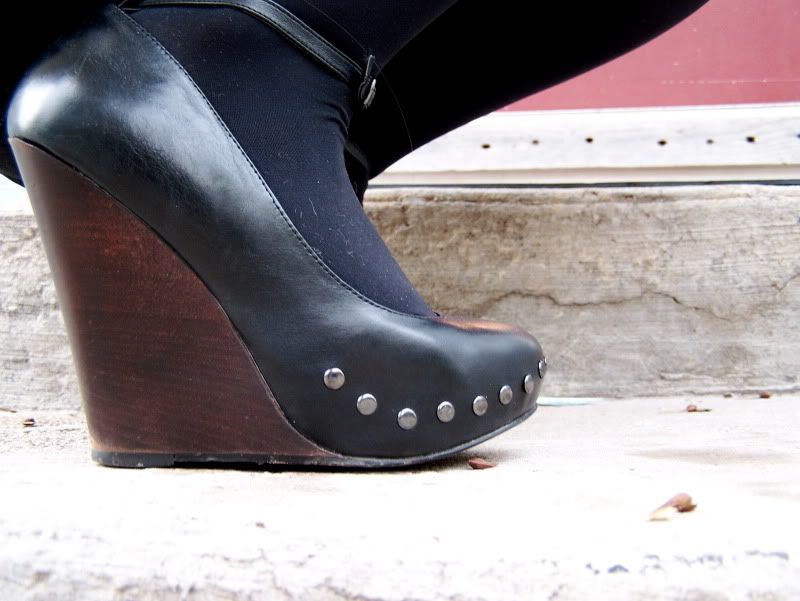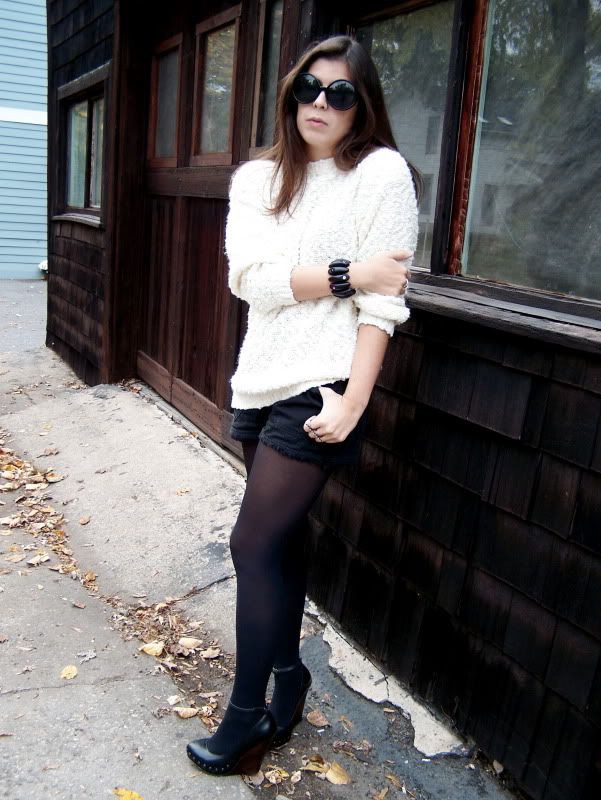 Thrifted popcorn sweater, vintage Jordache shorts (last seen here), Target tights, and Aldo mignogna wedges (last seen way back here).
As mentioned in my previous post, the weather has been amazingly depressing here the past few days. What's the best way to cheer up you ask? Pile your favorite crap into one outfit and walk out the door. That's what I did, and it helped me immensely. I love this sweater so much, though boyfriend hates it. He doesn't understand the popcorn detailing. He always says "your sweater is pilly!" Of course he doesn't understand my love for a sweater that looks like it came pre-pilled. What I don't understand is why it has shoulder pads, but I go with it. I think in the 80's even night gowns and tee's had shoulder pads. (Joking...sort of.)
I am also rediscovering my love for these shoes. I haven't worn them since April because my feet swell up in them during the heat (I'm an old lady). For a fall/winter shoe, they're perfect. So comfy and easy to walk in. I love the wood wedge heel.
Today I'm taking it easy, I was going to go thrifting but it has now started pouring. Good day to stay in and watch bad TV.