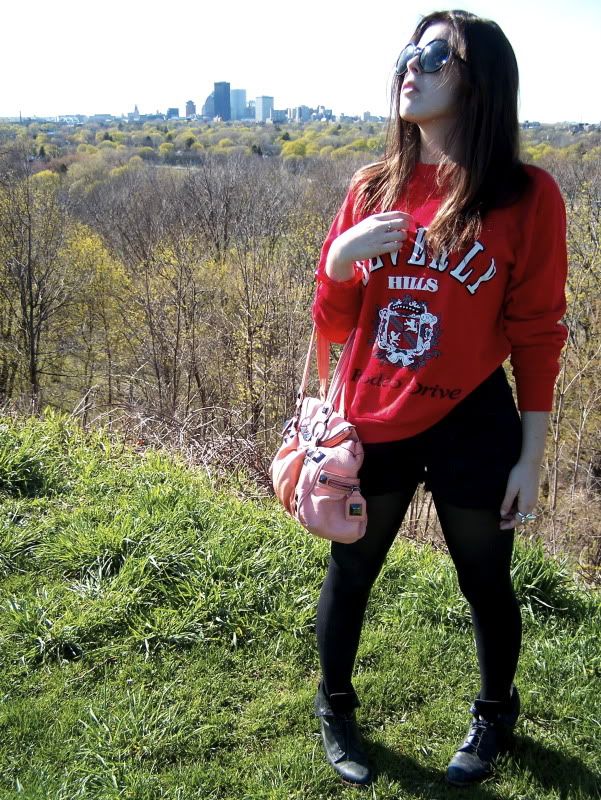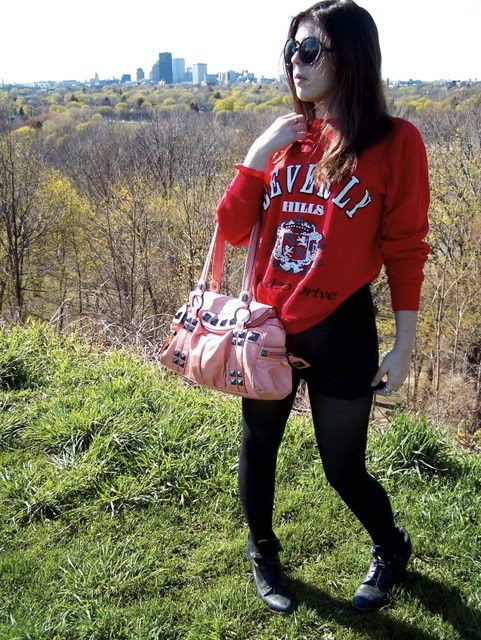 Thrifted vintage pull-over, thrifted vintage Jordache shorts, thrifted boots, Target tights, Icing sunglasses, and Kathy Van Zeeland bag.
I got this amazing view of the city while visiting Cobb's Hill Reservoir this weekend, I love my little city. Even though the sun was shining there was still a cool breeze, hence this pullover that I've been living in for days. I found it lost in the racks at Salvation Army during a thrift frenzy. For some reason after a fire at the store they were having a "our store didn't burn down!" celebration. It was fill a bag for 5 bucks, so I decided to pick up this pull-over, (and the shorts, plus many, many other things) which is the epitome of '80s cheesiness. '80s cheesiness gets me every time. Not only am I obsessed with clothes from the era, I'm obsessed with bad '80s music and movies. You can call me crazy, but I love it.
Hope you lovelies and a great weekend! I'm off to indulge in some Easter candy!