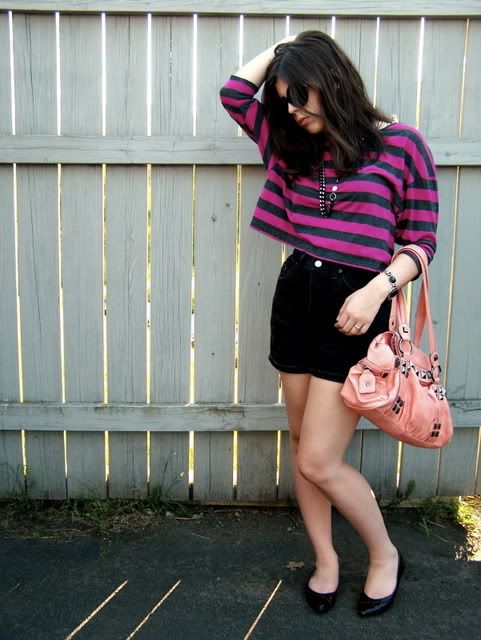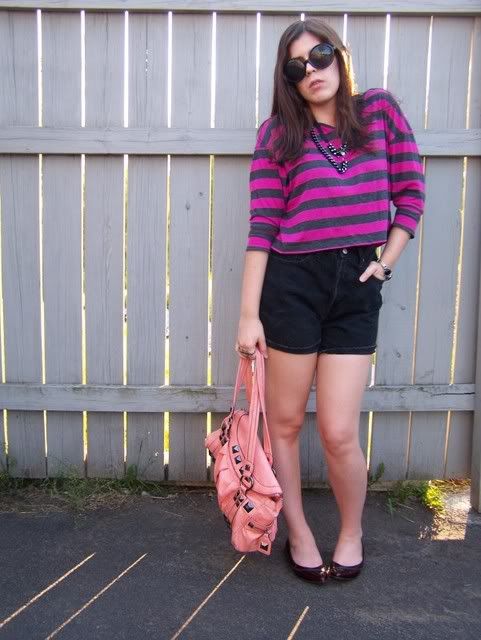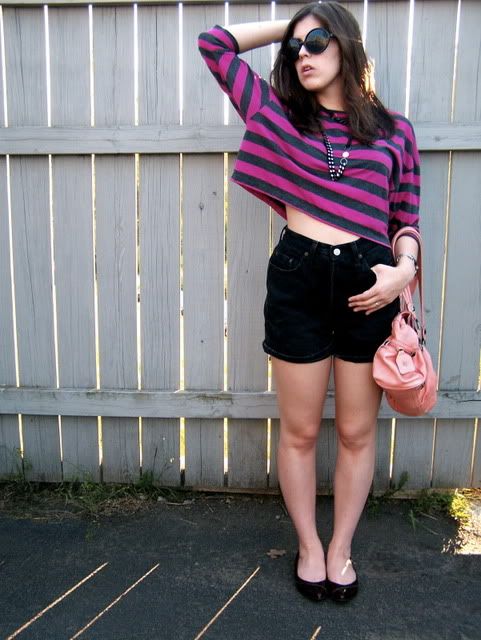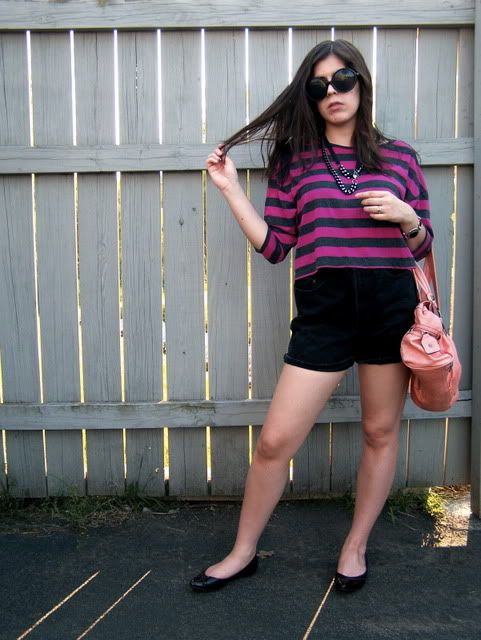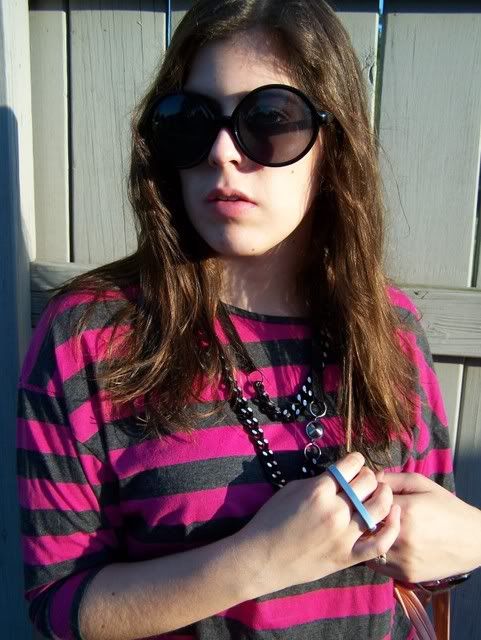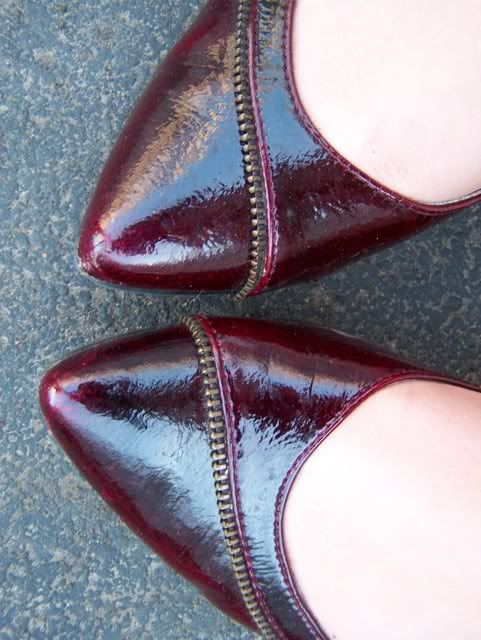 Charlotte Russe crop top, thrifted shorts, Target flats, Forever 21 connector ring, and Icing sunglasses.
These photos were taken on Sunday and I meant to post them yesterday but I got into a car accident. I don't know when I'll have my car back but it's a huge bummer. At least I'm alright, something serious could have happened.
Aside from that, I've been busy preparing for the opening of my shop and just have not been in the mood to wear heels. I haven't been into dressing up period this past week. Especially since it's been so hot here. I've been enjoying my super casual looks since I don't usually revel in super casual outfits.
Tomorrow is supposed to be cooler, I'm hoping so can take my crazy new Mary Jane's for a spin. I love hot weather but sometimes I think I'm better suited for 75 and sunny.