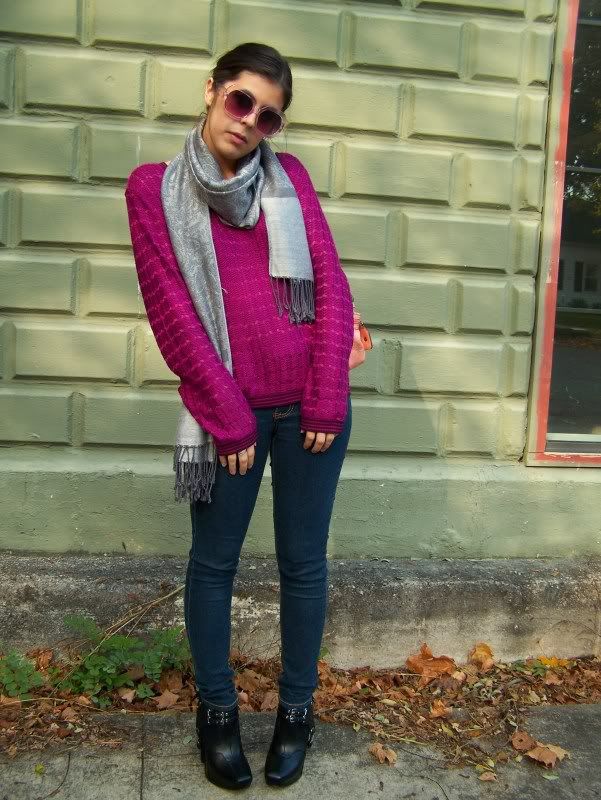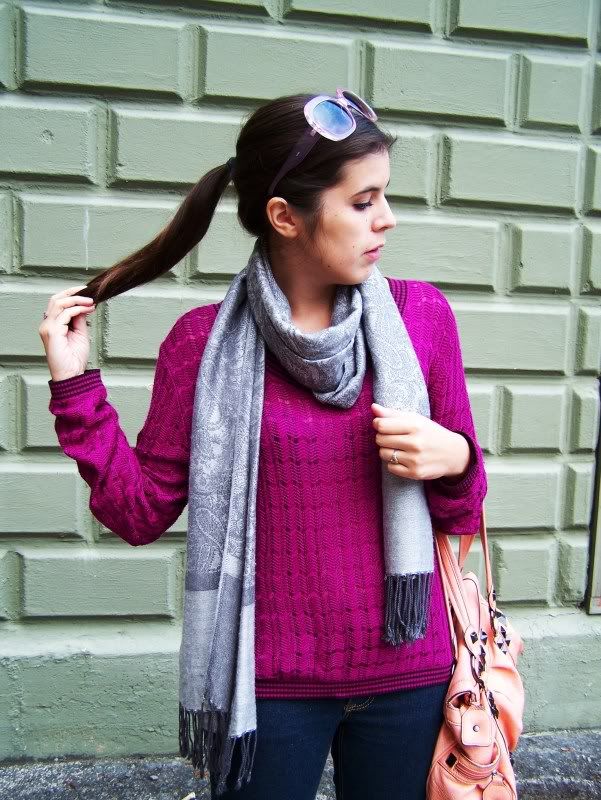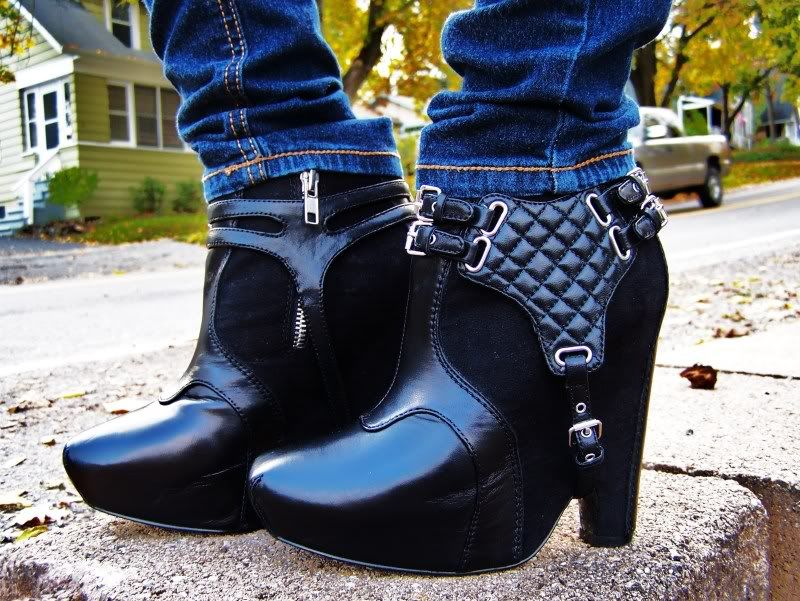 Missoni for Target pullover, gifted scarf, thrifted skinnies (both scarf and jeans last seen HERE), and Sam Edelman Zoe boots.
It must have been something from a higher power that sent me into Target last Wednesday to find this sweater. Sitting brightly on the rack of the unwanted returned Missoni items, was this gorgeous sweater. I stepped in for a closer look and saw that it was $10. It couldn't possibly be right, it was. Someone had returned it from an online purchase. It's a little big on me but I like it that way. It was simply a great find because it's extremely wearable and easy to dress up or down.
I know, I know I'm a tad over-dramatic but these things excite me. When your job revolves around clothing and accessories, these things tend to excite you.
My favorite skinnies are getting so worn down. I've noticed from these photos they're starting to lose their shape (no one wants a saggy looking butt). I wish I could find something comparable to this pair, but it seems so impossible. Jean shopping is the worst for me. I can never find a pair that is the right length or waist size. Ugh, so frustrating. Mostly I frustrate myself because I'm so picky. If they're great on my waist, I hate the baggy knee. If they're great on my legs, they're too loose on top or too tight. Trust me, I get crazy about it. Come to think about it, it's not the only thing I'm crazy particular about...
Oh well, this is not the time to talk about that. Hahaha wow.
Well, I'm off to waste the rest of my afternoon waiting for the UPS guy. That's another thing I'm a freak about. I have to be here for the UPS dude or I get weird. I waste my own day off.