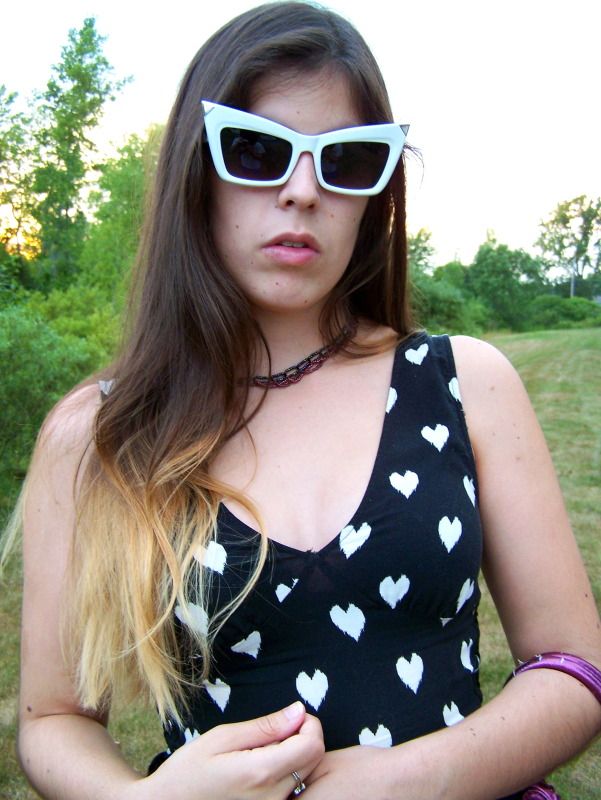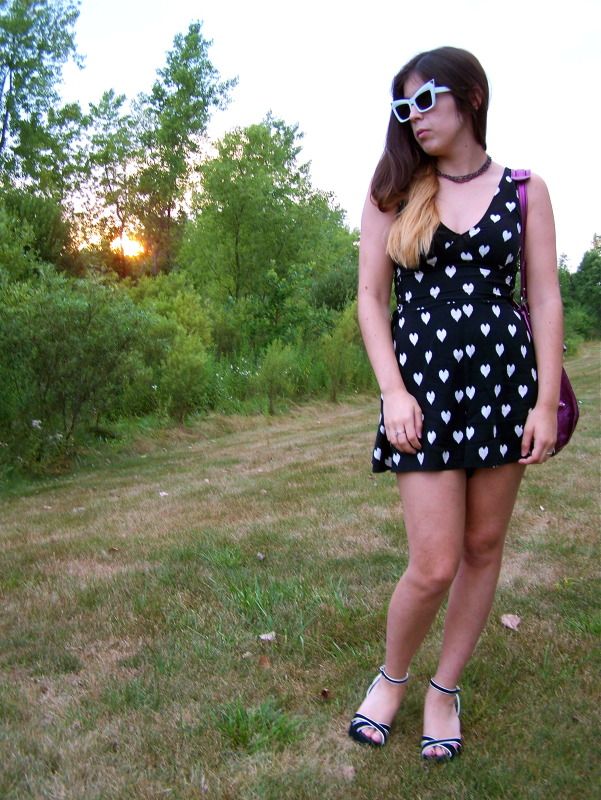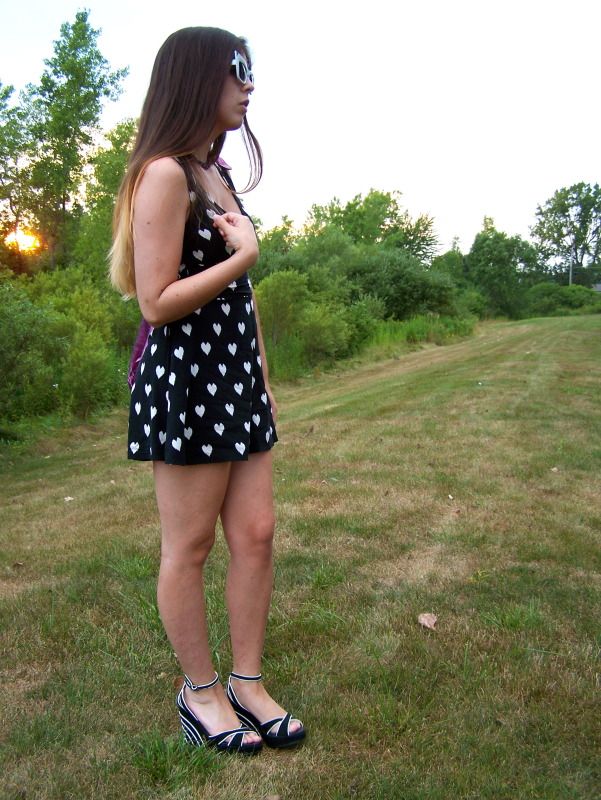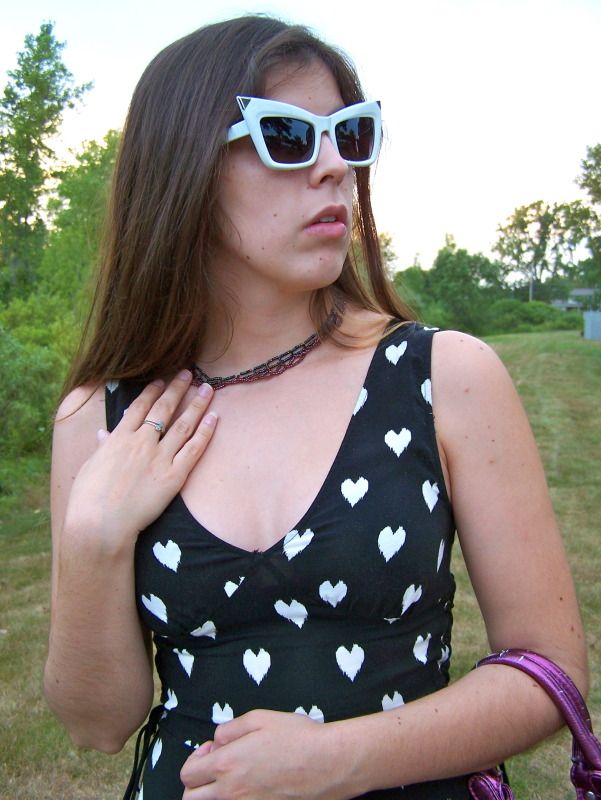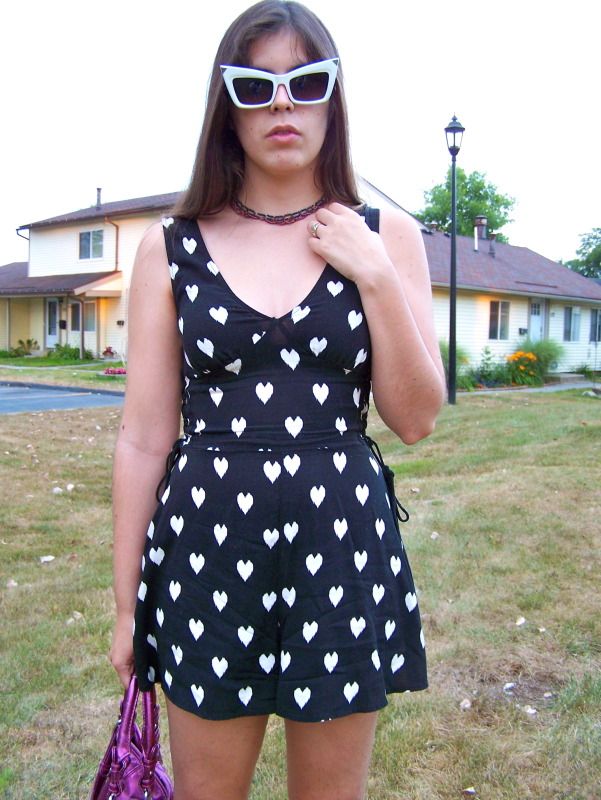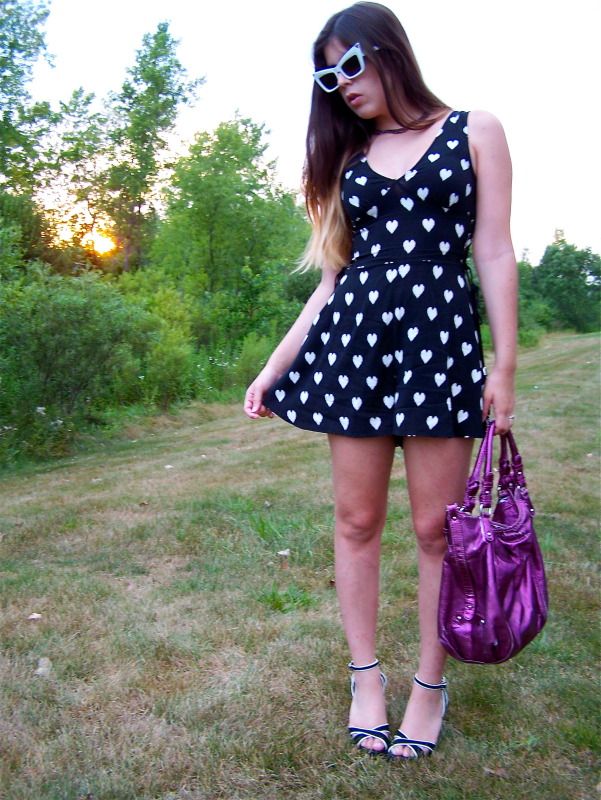 H&M romper, Restricted footwear wedges, Gap bag, eBay sunglasses and handmade necklace.
I wore this on a long Saturday out celebrating Brian's new job. It's perfect because it's an outfit all in one. That's the best part about rompers. I love the retro feel, it's one of my favorites. Apparently, it's random dudes at the bar's favorite too. When I walked by one simply said "POLKA DOT!" to get my attention. If only he knew they were hearts and not polka dots.
There is an intense lightning show going on outside my window. I'm going to watch it while simultaneously finishing Mission Impossible. Hope your Monday was peachy!