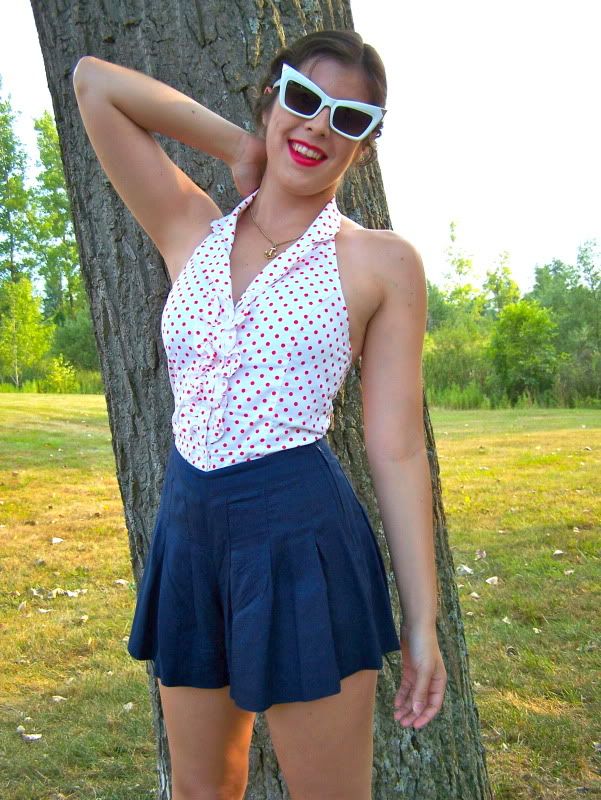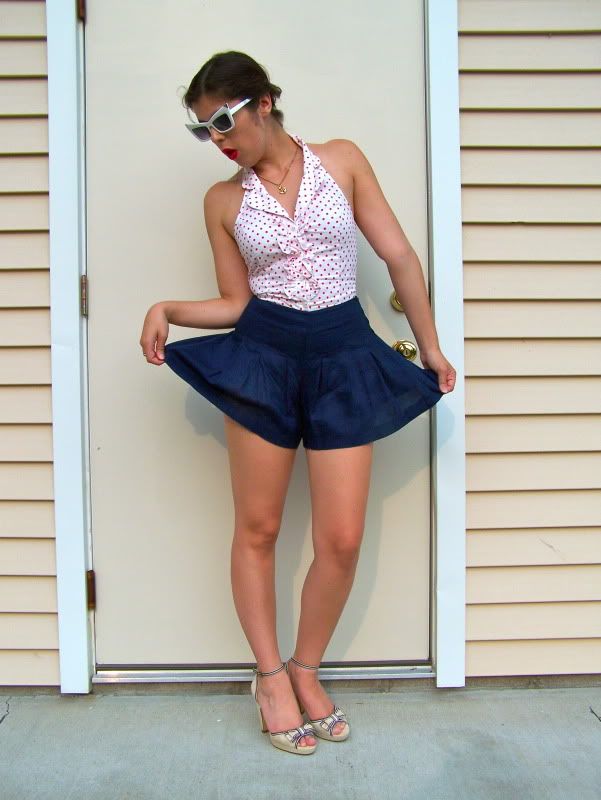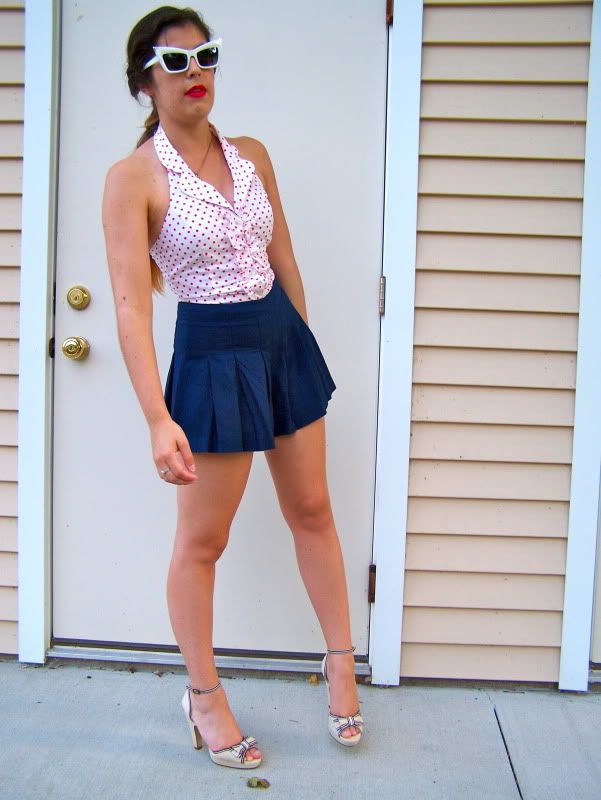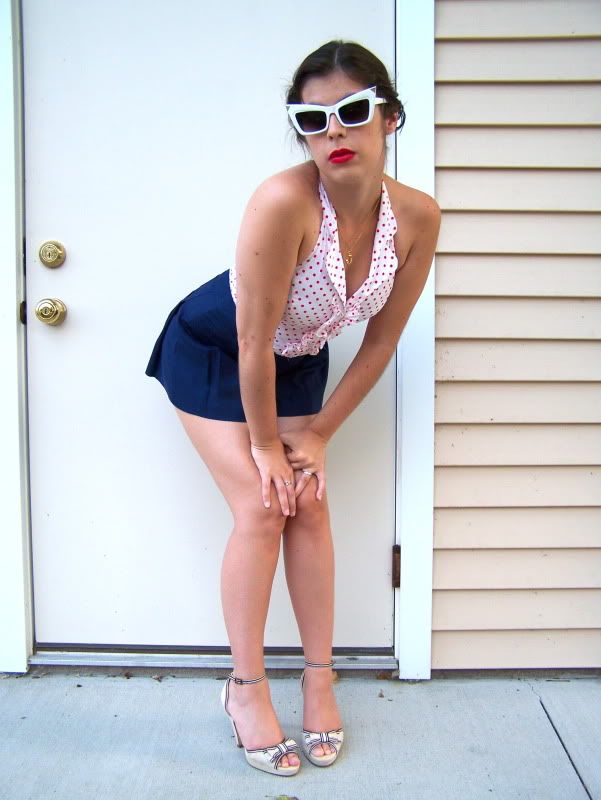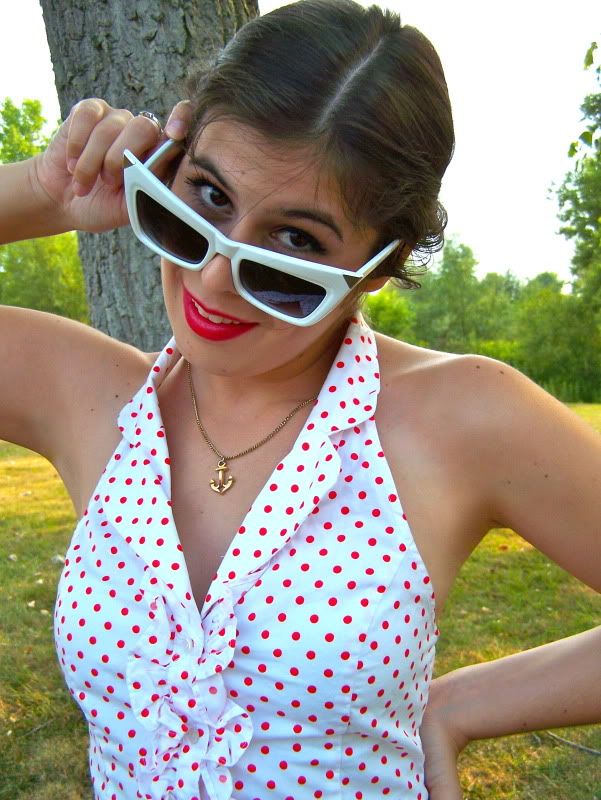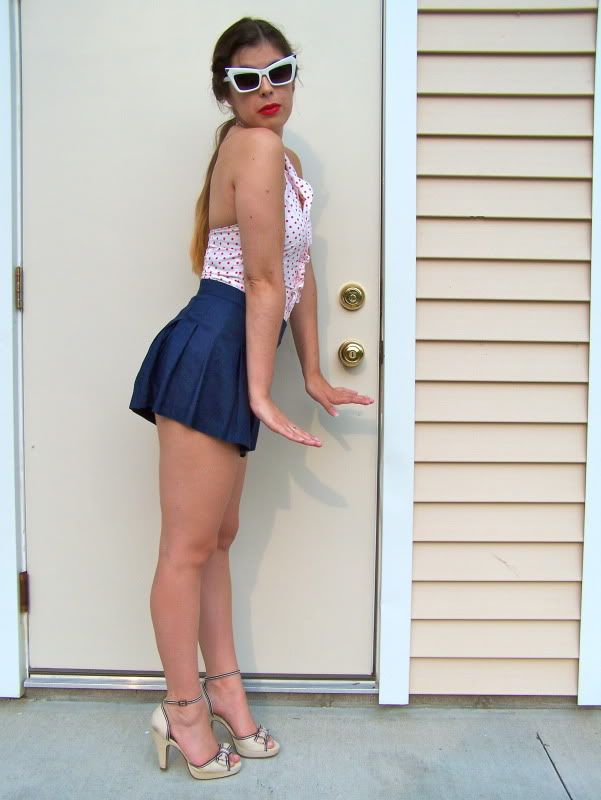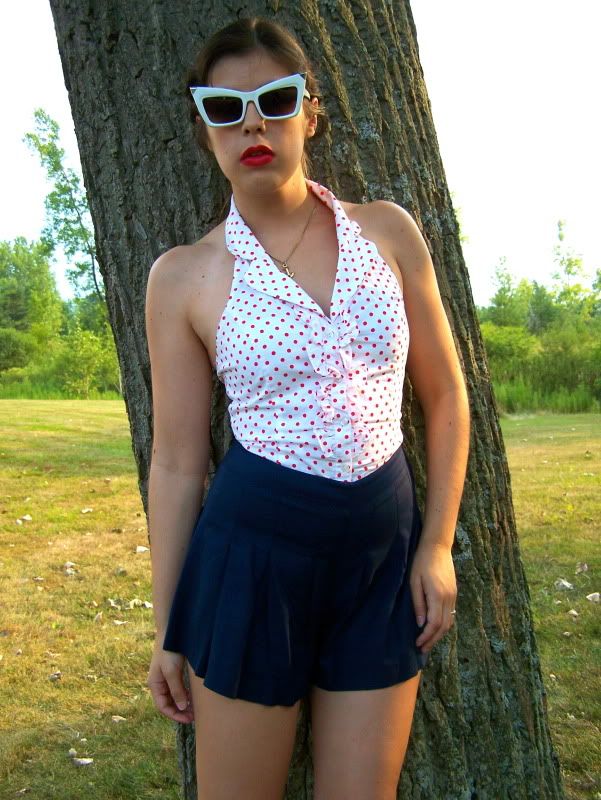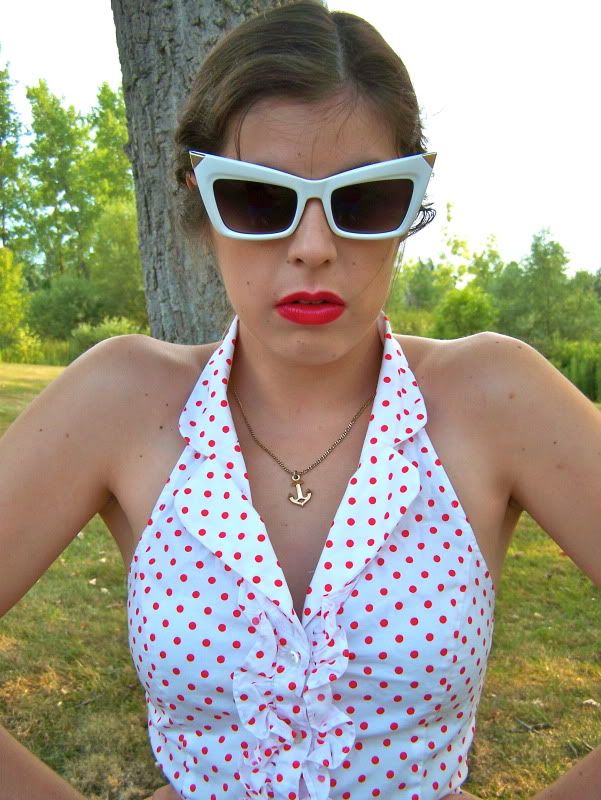 H&M ruffle halter, Charlotte Russe shorts, ancient American Eagle heels and eBay sunglasses.
Brian and I snapped these photos after a long day of work on Friday (which turned into a much longer night, but more on that later). I tried some goofy poses just for laughs.
Pin-up was obviously my inspiration for this outfit. I mostly threw this together because it wouldn't make me hot in 90 degree weather. A 40's look just happens to be a plus.
I think this halter top is one of my all time favorite things. Not just in my wardrobe, but of all THINGS. I know, I like spontaneously yelling. I hope you read that in your head just like how it's typed.
I really meant to post this on Friday but things really didn't go as planned. Brian, our friend, and I decided to go hiking that night. While trying to find our way back to the car, we decided it was a great idea to cut through the woods. "It looks close" we said. How freaking stupid. The woods turned into a swamp and we got lost. While stumbling around like neanderthals, we cut our legs on an abundance of razor grass. My legs now look awful (sob). So this is probably the last time you'll ever see my legs looking normal. Good thing I was practical for once and changed out of these shorts before going.
Well, that's my mentally challenged story of the week. I hope you're having a better weekend than mine!