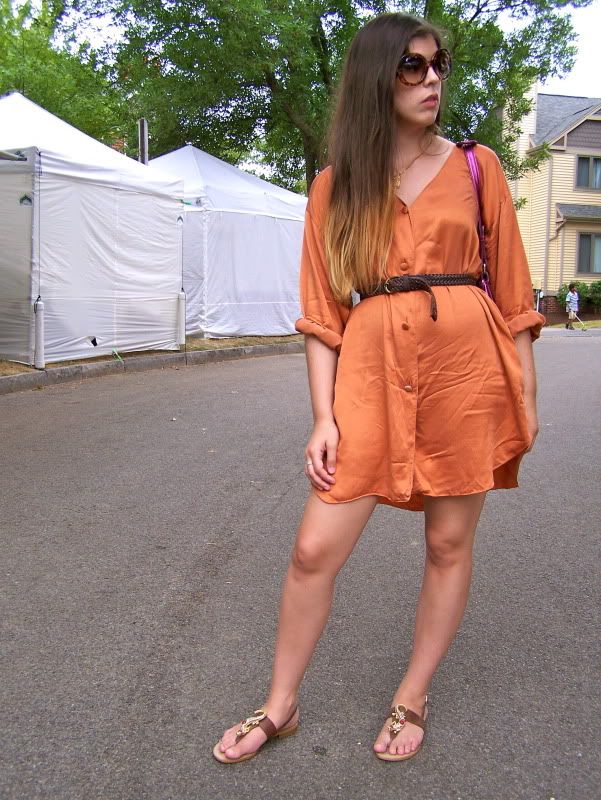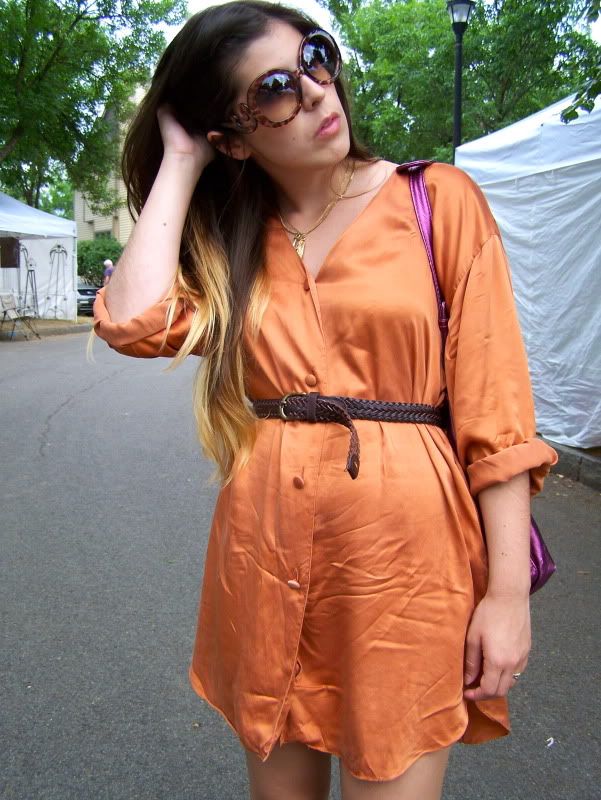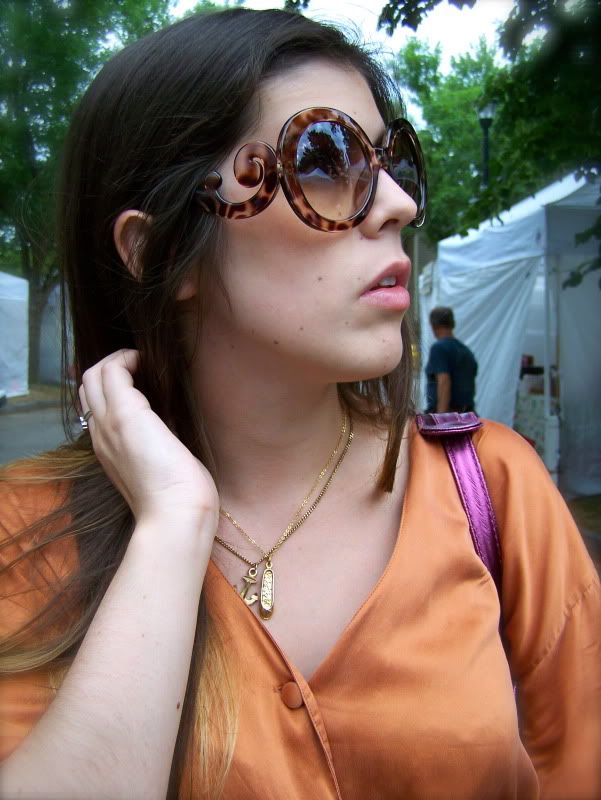 Thrifted Victoria's Secret shift gown, Miss Trish for Target lizard sandals, gifted belt, and Prada "inspired" sunglasses from eBay.
What do you do when you feel like the laziest person in the world and you have to get dressed? Wear a dress that's supposed to be a night gown of course. I found this 90's Victoria's Secret silk dress while cruising the pajama isle at Salvation Army. Take the tip from me, you can find some goodies there. A lot have the tags still attached. I've already worn this little number a bunch of different ways. While traveling I wore it as a shift dress, a blouse, and now a belted dress. It's awesome, especially for summer. The only problem I have is that it wrinkles way too easily, but that's just a problem with silk in general.
I'm sure you noticed my sunglasses, right? They're obviously a rip off of the
Prada Minimal Baroque
sunnies. I came across an eBay store that sells designer-inspired sunglasses super-cheap. I believe I talked about it in
this
post. I got this particular pair for $2 (I'm really eyeing another Prada inspired pair). Let's face it, selling vintage clothes isn't making me rich. I would love to drop the dough and give the much deserved credit to Prada, but I can't. Knockoffs and designer "inspired" items are a hot button issue in the fashion world. I would never wear something that had a designers logo but was obviously fake. For example, I love Chanel and can't afford a bag. Never in a million years would I wear a fake Chanel bag. Just like I would never wear these sunglasses if Prada was stamped on it. That may sound hypocritical, but that's just the way I see things.
Anyway rant aside, I am officially back from my short hiatus. I took a little vacation after July 4th. I did some neat stuff. These photos were actually taken at The Corn Hill Arts Festival, which was so much fun! I hope you're weekend was just as exciting as mine!