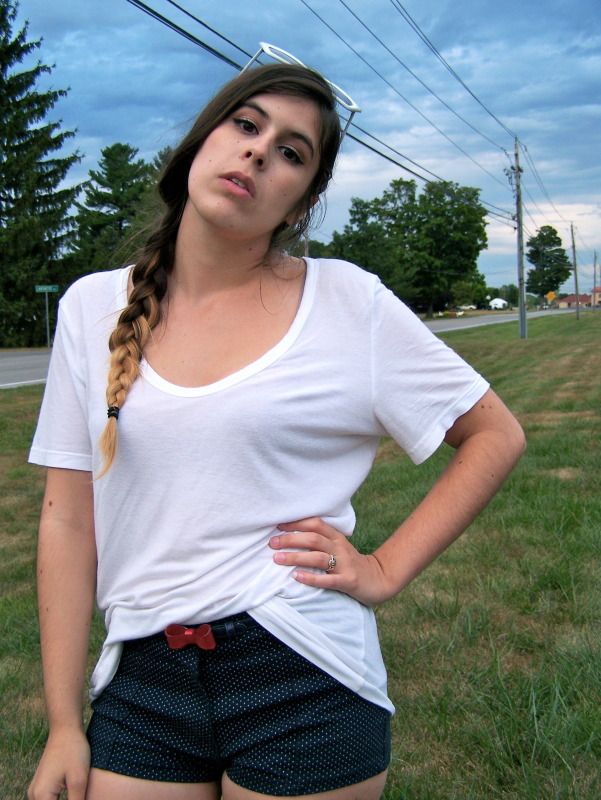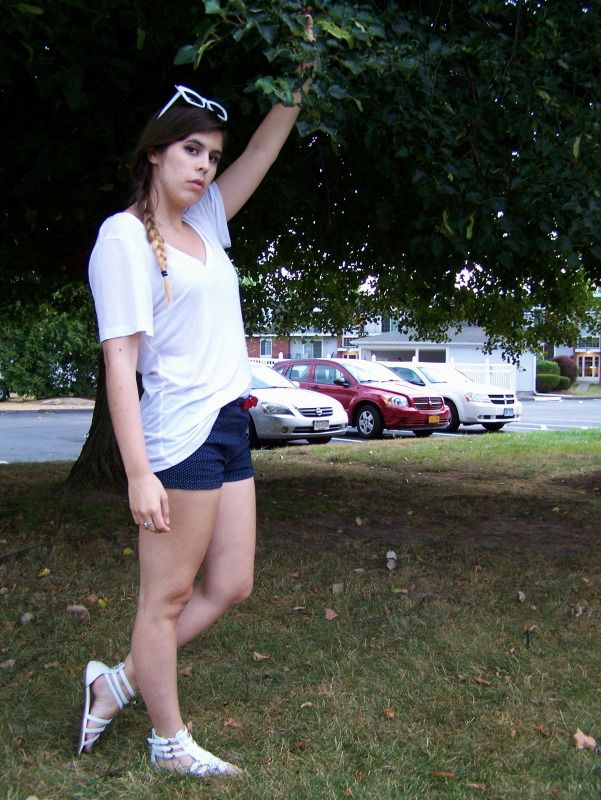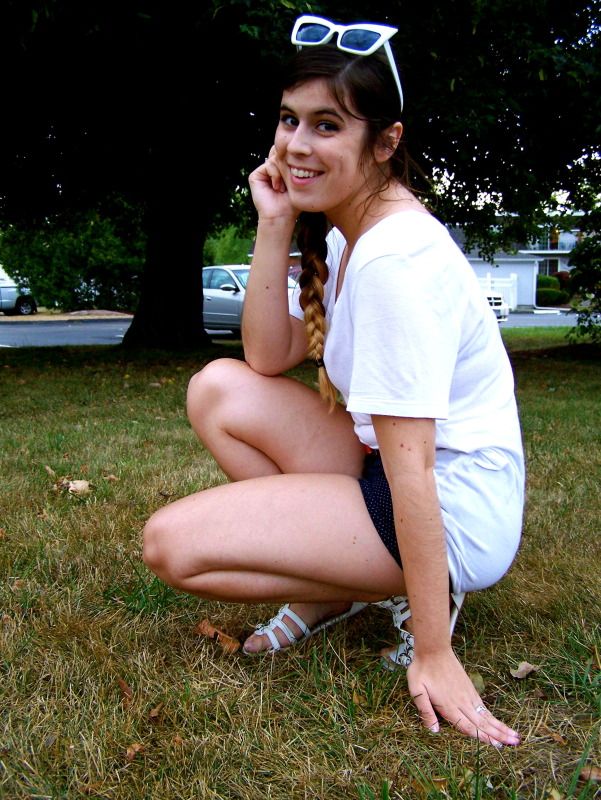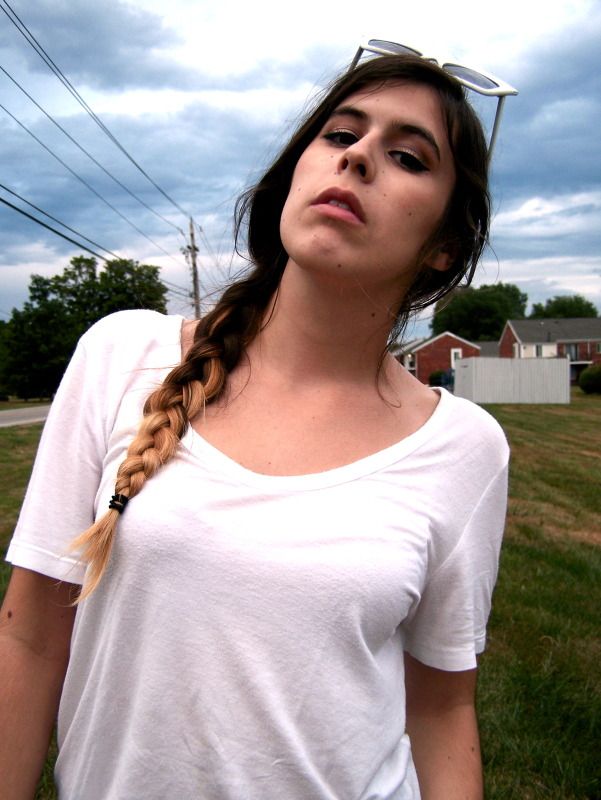 Charlotte Russe shorts, Target tee, and Classified Footwear sandals.
I put minimal effort into getting dressed this morning. I had a long day of laundry and other fun household related things to do. I haven't worn these shorts since last summer and each time I do I become a little more uncomfortable. I think they are 1" shorter than my comfort zone. To offset all the leggy-reavealiness (yes, that's totally a real term) I wore a baggy tee. My favorite baggy tee in fact. Nothing is more of a staple or a creature comfort than a white tee.
Yes, I still do wear gladiator sandals. After almost 4 years of owning them, I still love wearing them. Yesterday, I had the ditziest moment of my life involving these sandals. After years of unbuckling and buckling them to put them on/take them off, I realized that was what the zipper was for. DUH. Now it takes significantly less time to put them on, I love it! I feel pretty stupid though. I don't care if these sandals are soooo 2008, they'll probably be on my feet for years to come.
Well, my chore day is through and the week is halfway over. Hope you're having a happy summer!