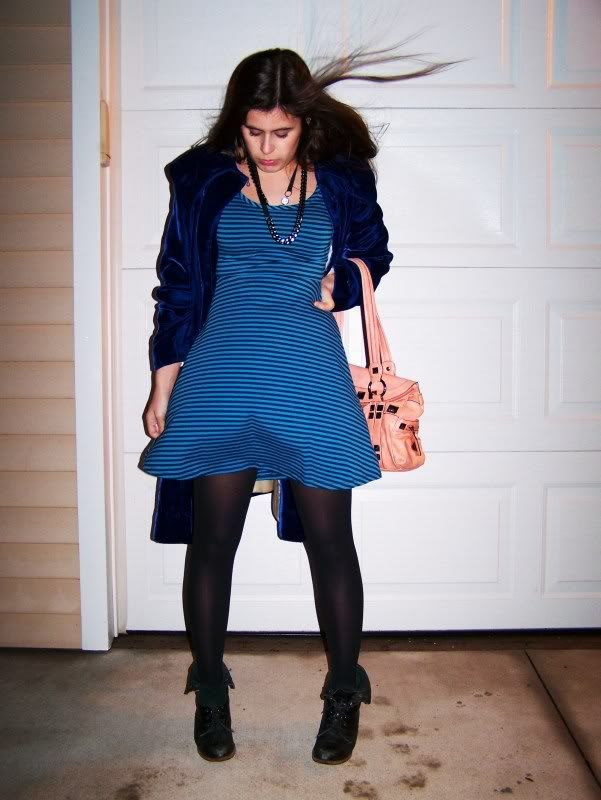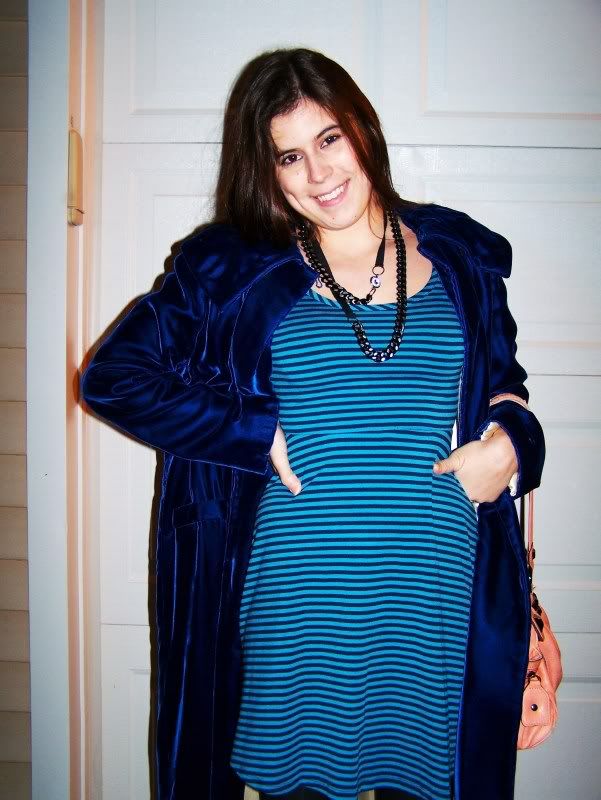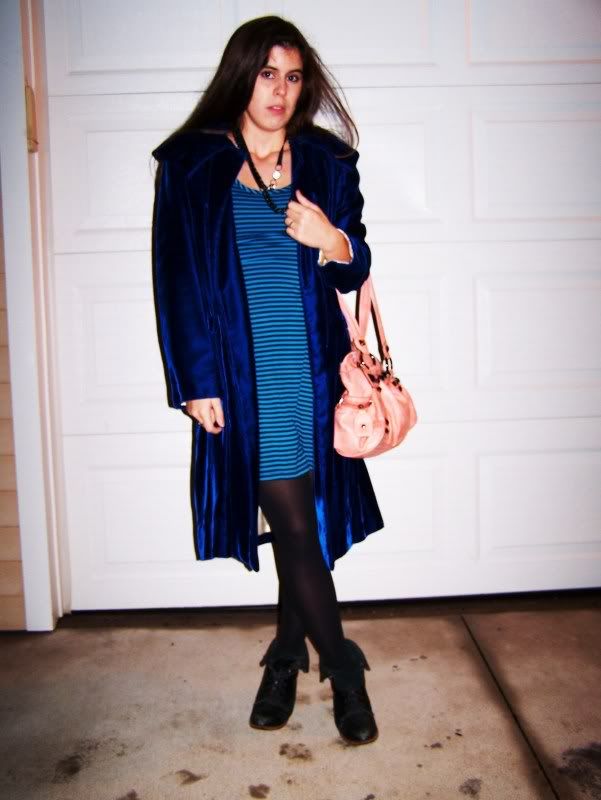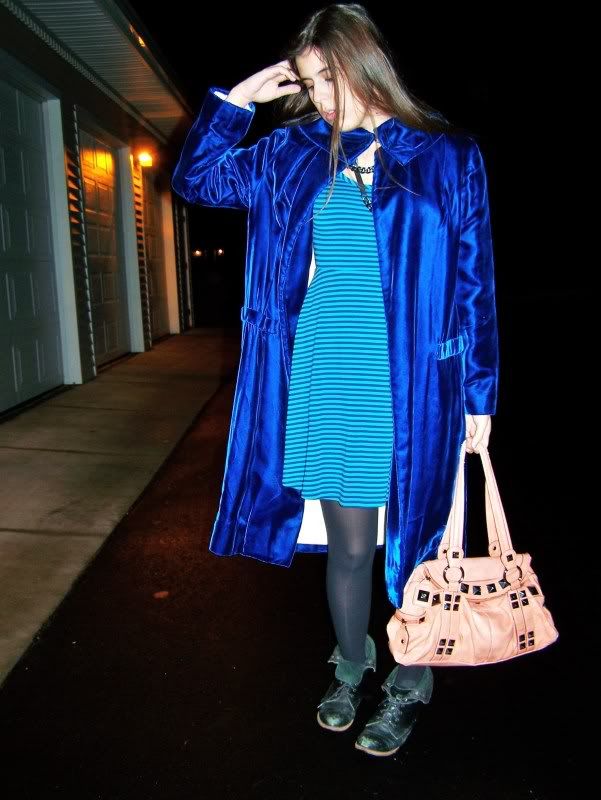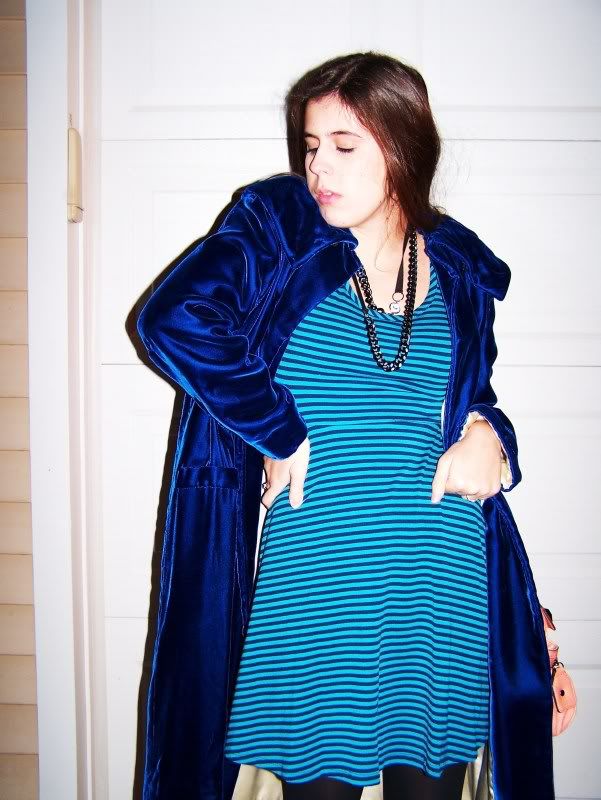 Thrifted handmade coat, Target dress (also seen HERE) and tights, thrifted boots, and Kathy Van Zeeland bag.
Way back in October at a Salvation Army run I came across this coat. I was awestruck at this sapphire beauty and its matching emerald mate. These two coats were something out of a fairy tale. In hindsight I should have gotten both, since something like this is so hard to find.
It's obviously handmade, but the craftsmanship is amazing. I almost didn't buy it because I thought 15 dollars was too much. My mother stepped in and convinced me to get it by buying it for me. She's ridiculous and I love her.
I don't know if the coats were made as costumes, or just as a throwback, but I feel special when I wear it. Although, the rest of the world probably thinks I'm "special" when they see me. My boyfriend absolutely hates it. I think it's because he pictures a little boy from the 1800's donning something just like it.

I'm jamming to my favorite 80's classics, about to start a dance party. Have a great weekend!