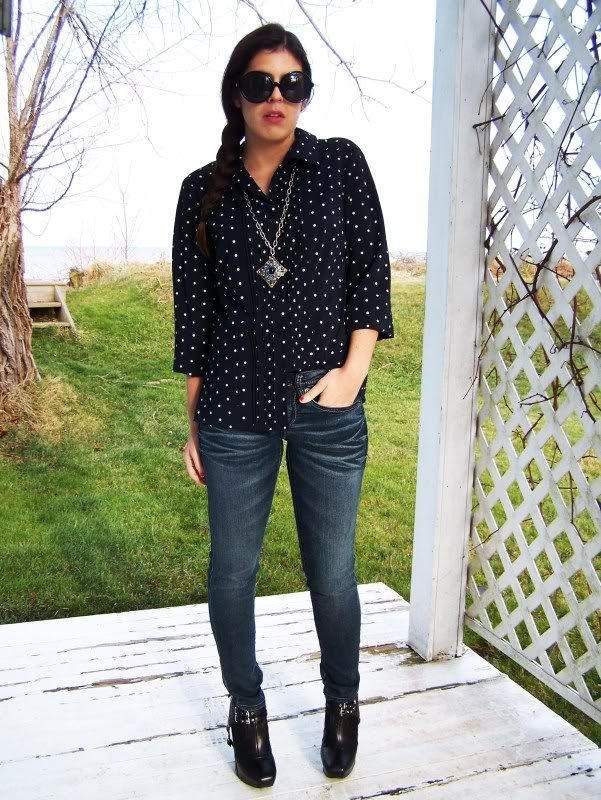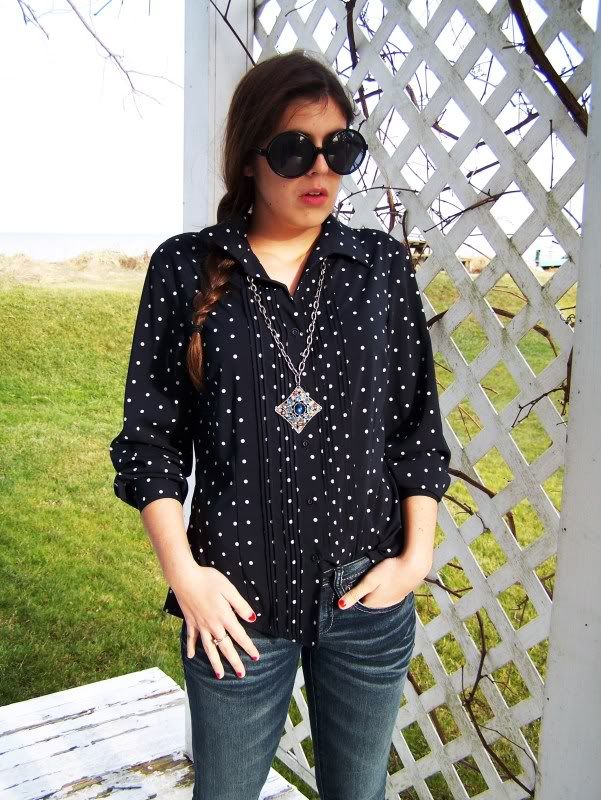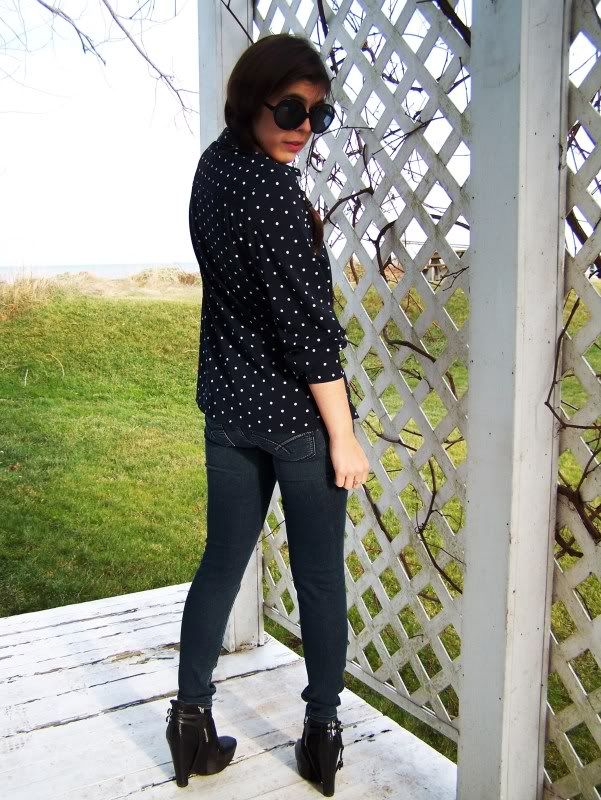 Hang Ten jeans, thrifted navy button up, vintage necklace, and Sam Edelman Zoe boots.
Today was unseasonably warm, something that I really enjoy. 50's in January is unheard of around these parts. I kept it airy and comfortable in this blouse that cost me $2.50. Now that I think of it, these jeans were also around $2.50. I got them on super sale and immediately regretted it because they were too small. Then, I lost ten pounds and they fit great! Hurrah!
Like I've said before, I don't wear jeans too often because I have a problem. I can never find a pair that fits right.
I liked keeping it casual today, I believe a button up adds a little snazz to any outfit.
I need to get ready for a night on the town with my family and boy. Have a great weekend!