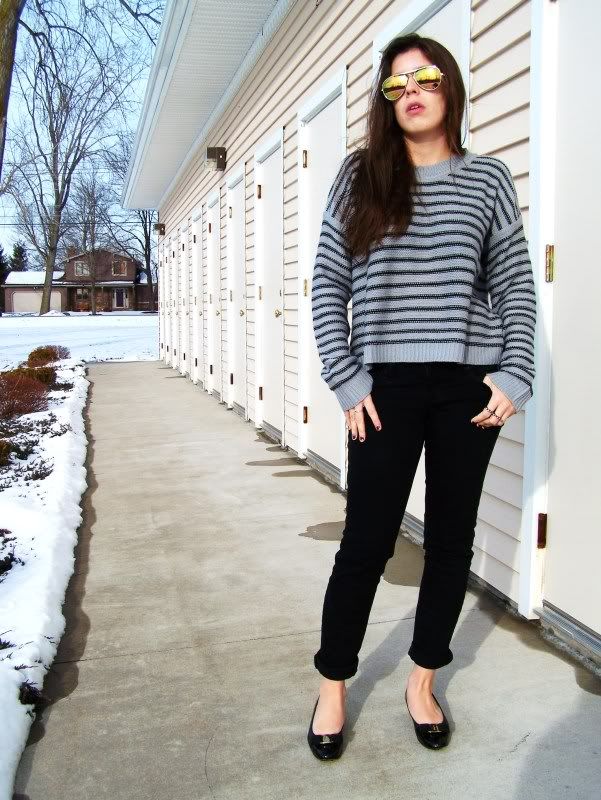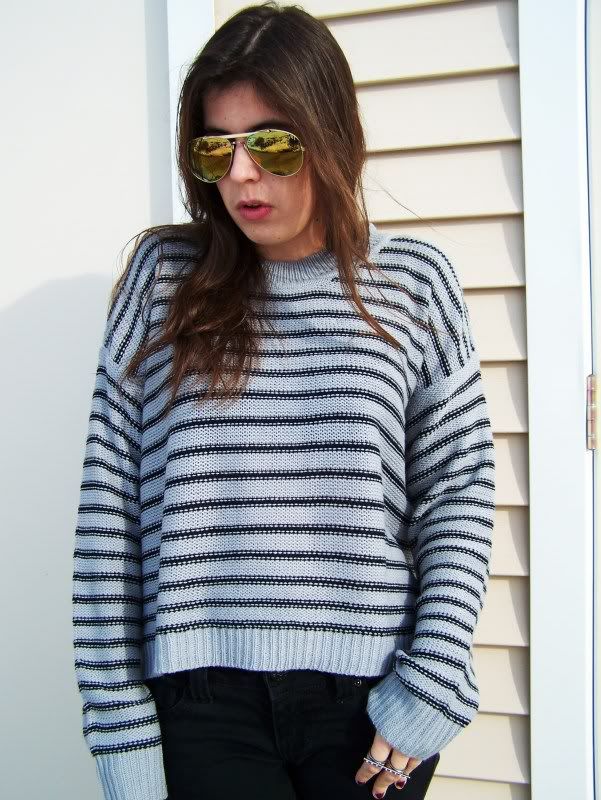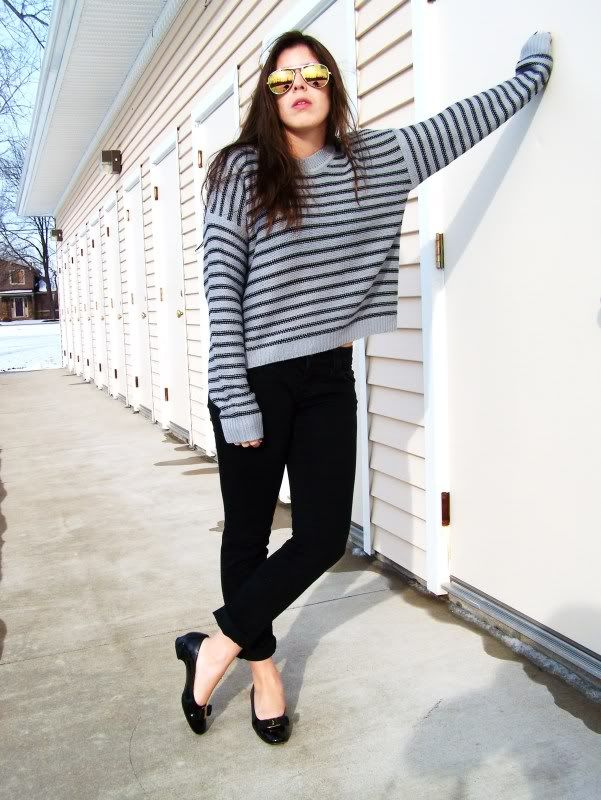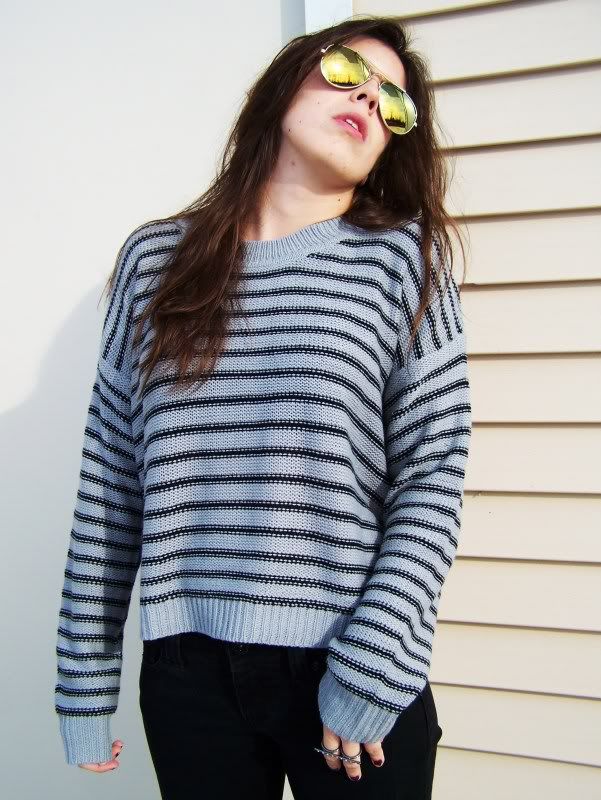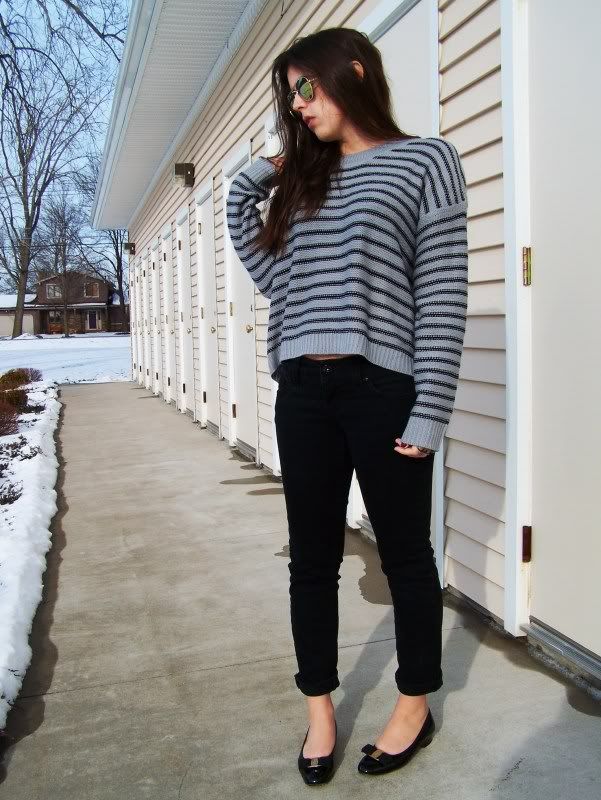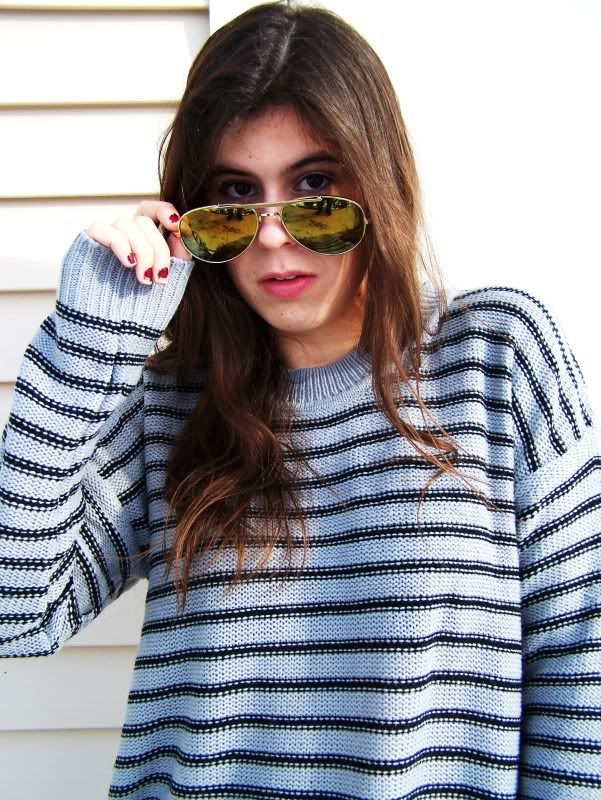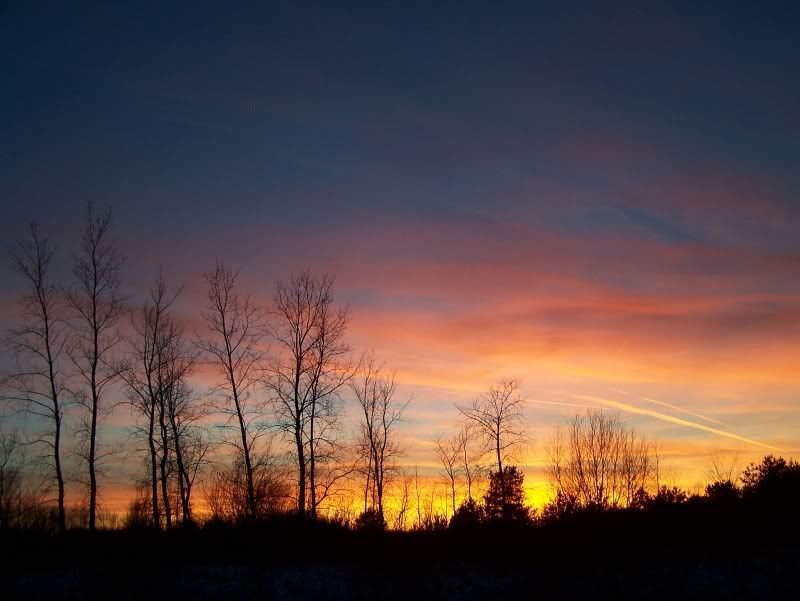 Rue 21 pullover, thrifted Bongo jeans, vintage sunglasses, and Vintage Ferragamo flats.
When I'm having a "what the heck do I wear today?" crisis, my favorite fail-safe is a simplistic outfit. These outfits almost always consist of my favorite black skinnies. Black skinny pants go with everything, and instantly give an ensemble the extra "something" it needs.
This pullover was the result of a recent mall bender with my boyfriend. Rue 21 was having a huge sale, and it was 4 bucks. I got two, why the heck not?
Also, a huge part of my simple outfits are my vintage Ferragamo's. I've worn them so much, they're literally falling apart. I either need to find a new pair, or take them to a shoe guy. I can't live without them!
PS: how beautiful was Sunday night's sunset?