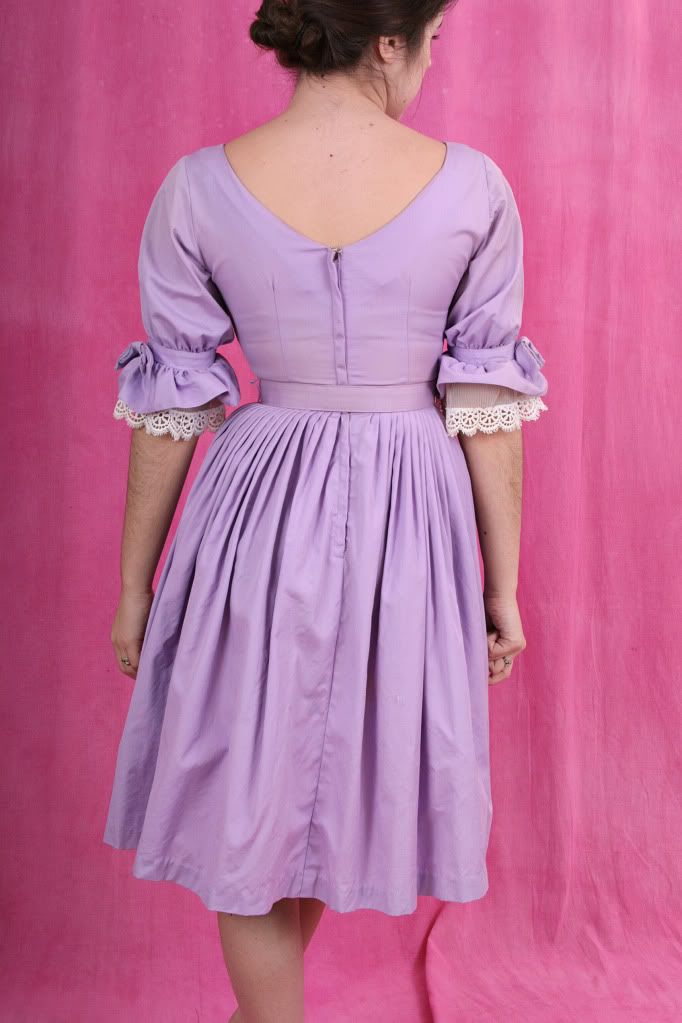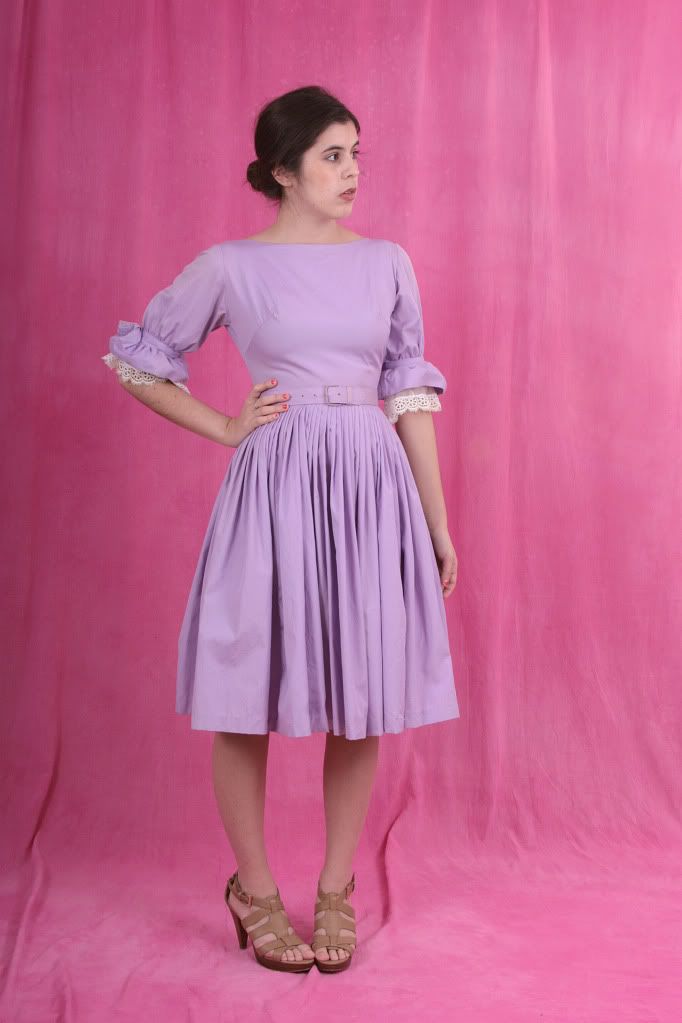 vintage 1950's dress
As many of you know, I run my own vintage shop. I have a store front as well as an online business. I see a lot of pieces flow in and out, but this one I'm stuck on.
When I found this dress, it was something no one would have wanted on their body. The previous owner obviously used it for square dancing. I could tell from the square dancing pins still attached. I worked really hard to get it back into mint condition. It's gorgeous now and smells laundry fresh.
When I went to model it for my eBay listings, I found out it fit me perfectly. This is where I became stuck and need your help. I absolutely love this dress, if I keep it I don't know if I would wear it.
So readers, should I keep or sell?