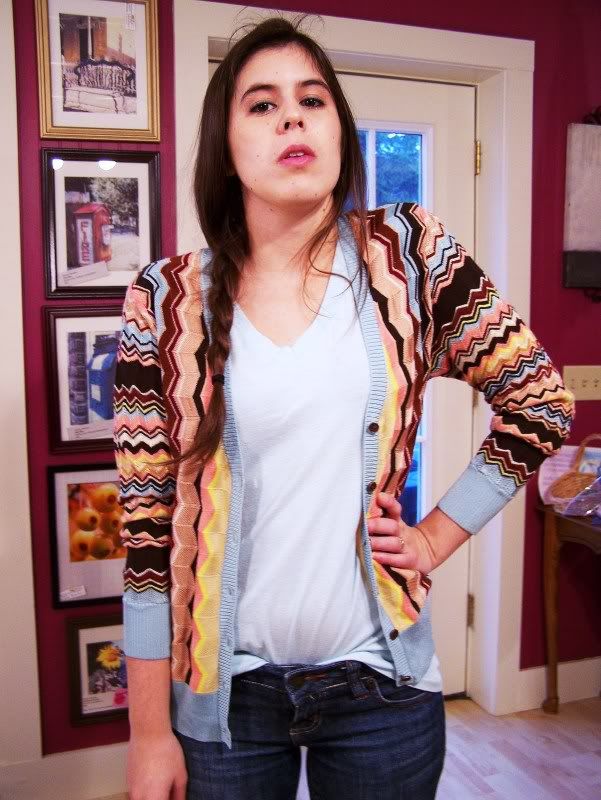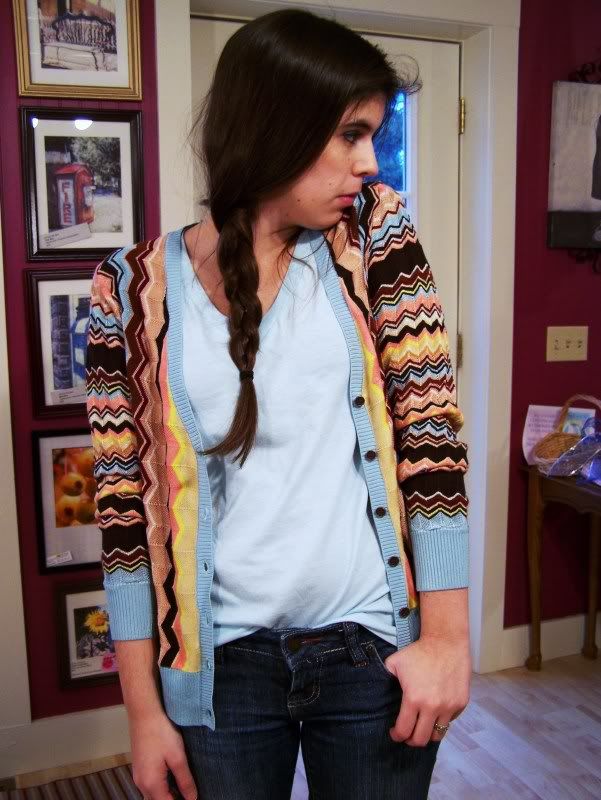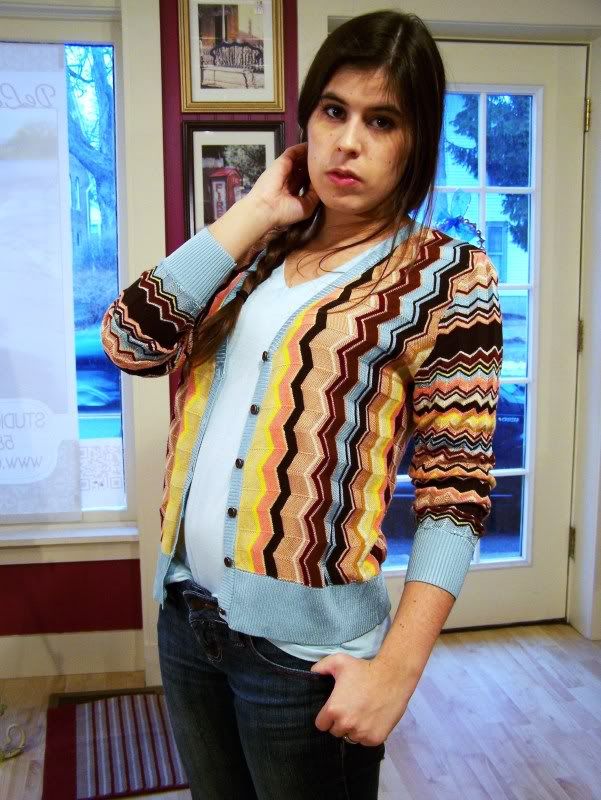 Missoni for Target cardigan, boyfriend's old v-neck, years old Zana Di jeans, and BCBG Generation pumps.
In my beloved cardigan in a pretty lax outfit at work. It's been so gloomy here the past few days, I figured a pop of color would brighten my spirits. I love how colorful most of Missoni for Target stuff is. It brings a little southwestern sun to our Western New York winter.
I've been on a jeans kick lately, I've been trying on all my old pairs to see which fit still. These old skinny jeans fit me really nicely, I'll have to break them out more often. There's nothing like trying on an old favorite pair of denim, it's like reconnecting with a lost friend.
I probably should have written this after I had something to eat. Oh well, tummy rumbling has never hurt anyone.