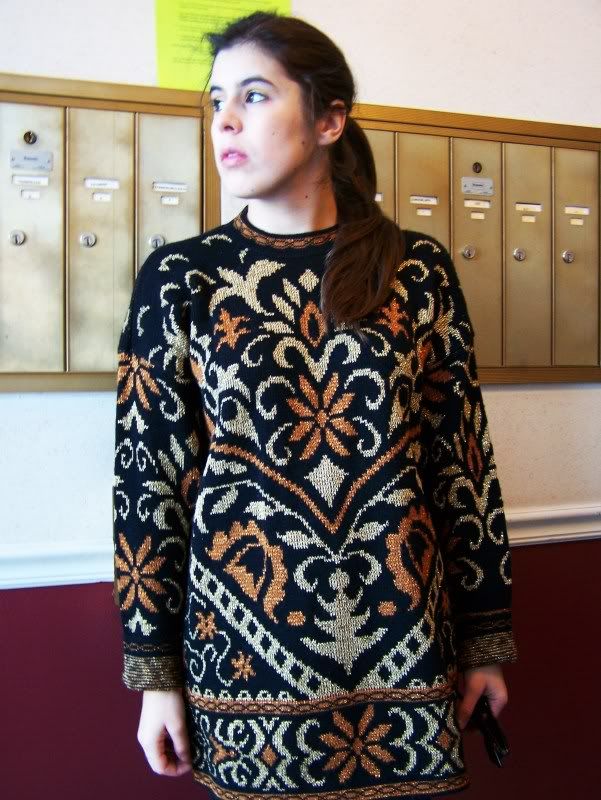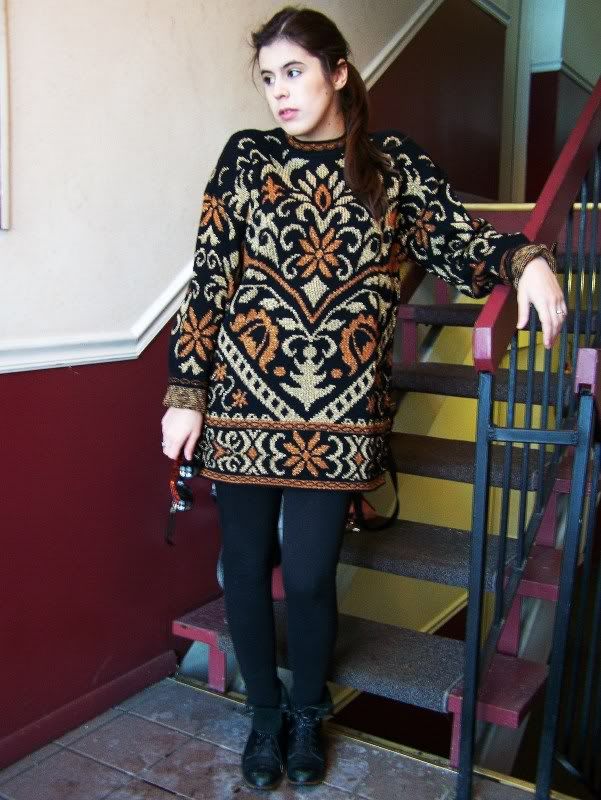 Thrifted vintage sweater, Charlotte Russe leggings, thrifted boots, and Vintage Ray Ban wayfarers.
When I'm not feeling up to par, my favorite thing to do is slip on a comfy sweater and relax. Most of my sweaters seem to be wacky and tacky items of clothing. I don't care though, I have a strange love for them. My boyfriend, and pretty much everyone else hates them. This one especially. I found this crazy sweater at a thrift store for two dollars, I couldn't help but take it home. It looked brand new.
I wore it to a gathering to watch playoff games. I definitely had the most sparkle in the room, maybe that's not a good thing.